Part 4: How To Implement An Intranet Network
Intro: This is the final part of a 4 part series on What is an Intranet and does my business need one? This concludes our series and discusses how to implement an intranet with a case study on one of GoLinks' clients and their experience with implementation, and how GoLinks supported their knowledge management efforts. Part 1 covers the basics, part 2 covers the top benefits, and part 3 covers challenges and best practices for implementation. 
Now that you know what an intranet is and the benefits of an intranet to an organization, let's talk about how to implement an intranet network in your company. Later on, we'll show you how one of our EdTech Customers implemented an intranet in their company.
Choose Your Implementation Team
Start with a team drawn from across the organization so that you can ensure that the solution that you come up with suits the needs of the most important business units.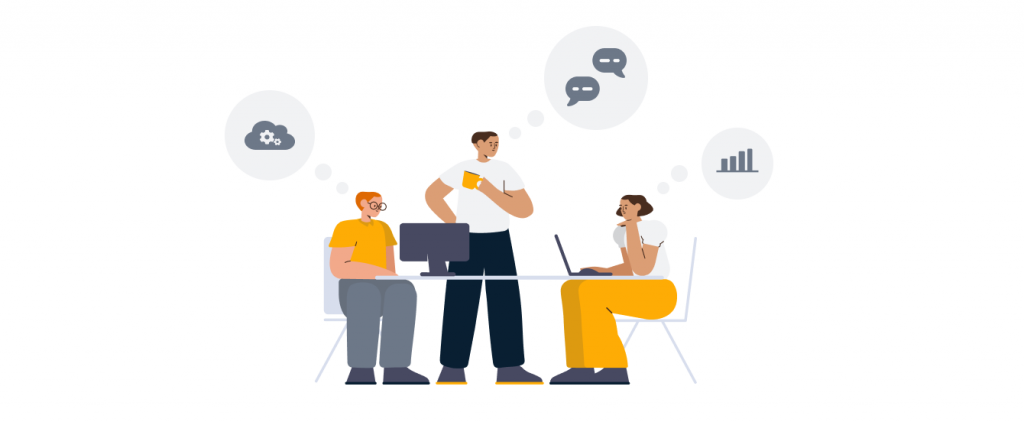 Set Goals
Next, map or think about where you are now and what your vision is. Then set specific goals for what you want to achieve. Typical goals might include improving collaboration, reducing information silos or streamlining onboarding or HR processes.
Consider Documentation And Ownership
As a team, consider what documentation and processes you want to include, both initially and down the road. Figure out who owns this information and try to get their buy-in so your intranet will launch with up to date and useful information.
Identify The Key Features Needed
Have a look at some intranet solutions and narrow down the key features that matter to you. Use the list we shared earlier as a starting point for creating your own requirements list.
Choose Your Platform
There are several intranet providers to choose from. Whether you prefer an off-the-shelf, cloud-based service, or a custom implementation, check out the features and demos in more detail to narrow your options.
Configure, Build And Test
Once you make a decision, you'll get help from the provider to make sure your implementation meets your needs. Keep building and testing till you have the intranet you need.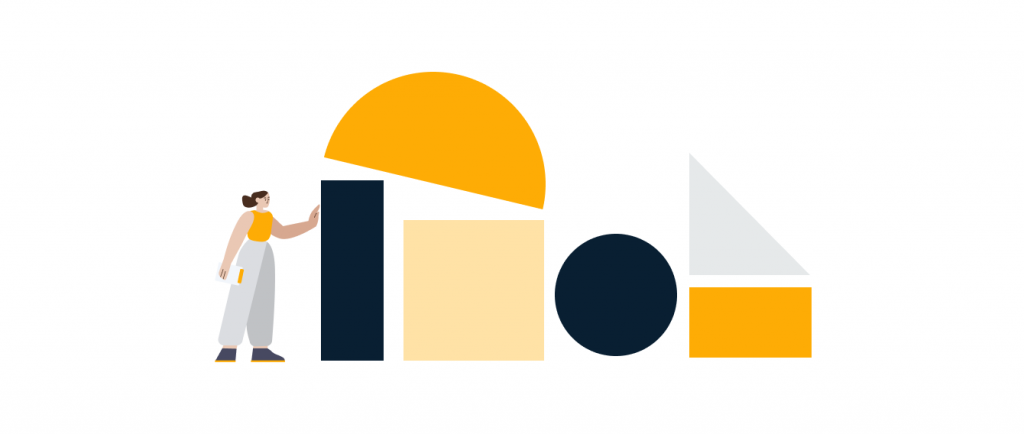 Get Employees Involved
Finally, it's time to roll out your new intranet and get employees using it. The people on the project team can lead the way in modeling good practice.
How A GoLinks EdTech Client Implemented An Intranet Network
Here's how our EdTech Client implemented an intranet for knowledge management, integrating GoLinks to enable intuitive information retrieval.
"I was very happy to inherit GoLinks as an internal tool. It's been really exciting to work with them. The great thing is, users don't care where the GoLink points, as long as they don't have to dig through their email and find that URL. It doesn't matter if the underlying destination changes. They just have to remember 'go/hr' and they're going to be pointed to the right place with all the answers."

— EdTech Client
Background
Our EdTech client provides rentals of digital and physical textbooks, as well as online tutoring and student services. The company has over 1000 staff and are looking to 2x their headcount. That made knowledge management a priority for their leadership team,
Objective
The Client wanted to solve several key issues related to knowledge management in the company, including:
Improving knowledge management in the busy HR department, and the benefits team in particular. The team had no ticketing system and lacked tiered support, which meant the VP or benefits often ended up handling simple queries.
Improving knowledge management in the culture, belonging and diversity, learning and development, and communications teams.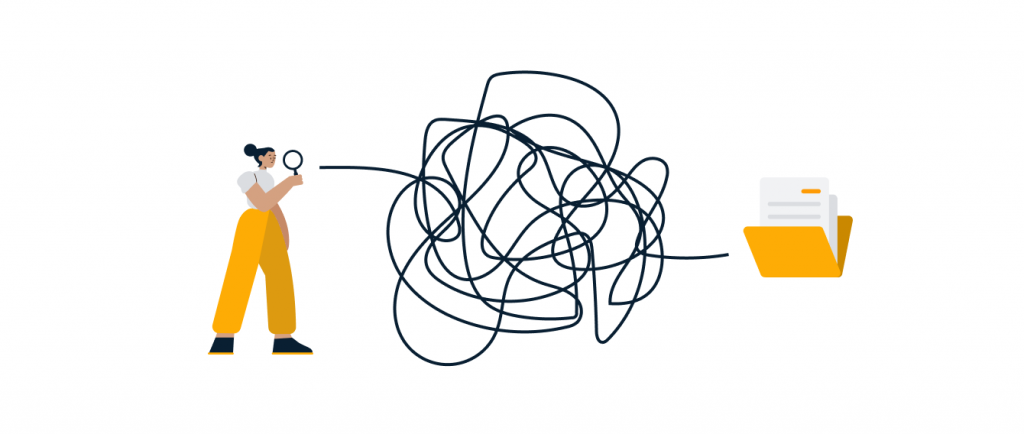 Throughout the organization, information was stored on a range of platforms with no integration among them, which made it difficult to point people to the information they needed and retrieve that information.
Information sent by email was disappearing forever, thanks to a policy that resulted in automatic email deletion after 120 days.
Overall, the customer needed a solution that would make internal information easily accessible wherever it was needed.
Strategy
After researching different intranet network platforms, the client decided to go with LumApps. The solution stood out because of its excellent user interface and ability to integrate seamlessly with Microsoft Office, which they use. The help of the LumApps implementation partner proved invaluable in getting the intranet up and running.
The customer also decided to use GoLinks because of the ease of creating intuitive links which everyone would be able to remember. For example, the team advised leaders of employee resource groups (ERGs) to create short URLs of GoLinks for their ERGs and include these in the relevant Slack channel descriptions. In addition, using GoLinks meant that there was no urgency to change where information was located, because people could find it easily.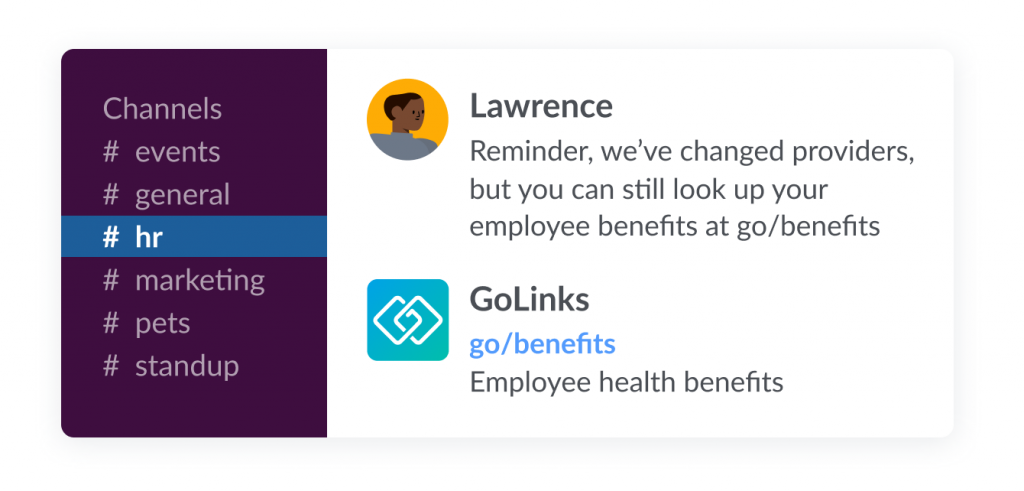 Execution
After deciding on the apps, the next step was a detailed content audit to determine what needed to be included on the intranet. This involved listing content that existed in a range of locations (SharePoint, Confluence, PDFs, and so on), and determining what was important in terms of business areas, and what needed its own page. Then content was recreated on the intranet, which was called Orange Net. The spreadsheet used to track the process had hundreds of rows.
The team used the Miro whiteboard app to design the intranet's home page and main navigation. This was a useful tool for them to determine exactly where they should organize and locate particular pieces of content and information.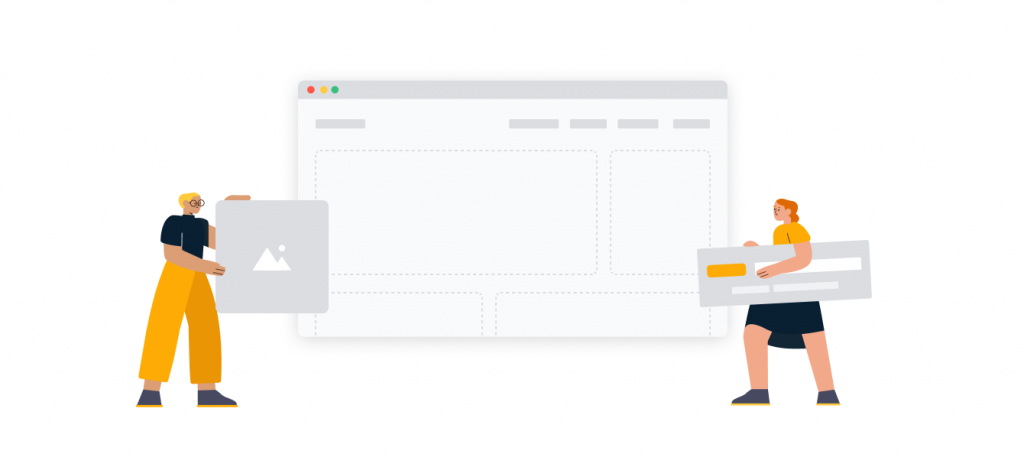 Employee identity was another key use case for the customers' intranet implication. Employee profiles weren't just about roles, titles, and a source of truth for employee information. They also offered the ability for some personalization.
The client's team leader took the primary responsibility for content creation, hiring a content writer to help them create the content that would live on the intranet. They retained super user access so they could get the relevant content out, then review it with content owners. Not all content owners participated in training ahead of launch, which resulted in more explanations from the implementation team when people were looking for content on launch day.
Dos And Don'ts
Some of the lessons learnt from the intranet rollout include:
DO involve an identity expert to ensure that you can handle employee profiles adequately.
DO expect the implementation team to have to take the lead in organizing, drafting and publishing content.
DO expect surprises on launch day and DO test in advance or do a pilot launch. Not doing this meant that around 300 people didn't have access to the intranet on day one of the launch.
DO remind communicators and content owners to create and use short URLs in their communications.
DO expect to have a content management suite of applications. The customer has retained some documentation in Confluence, which is also useful for the Jira integration.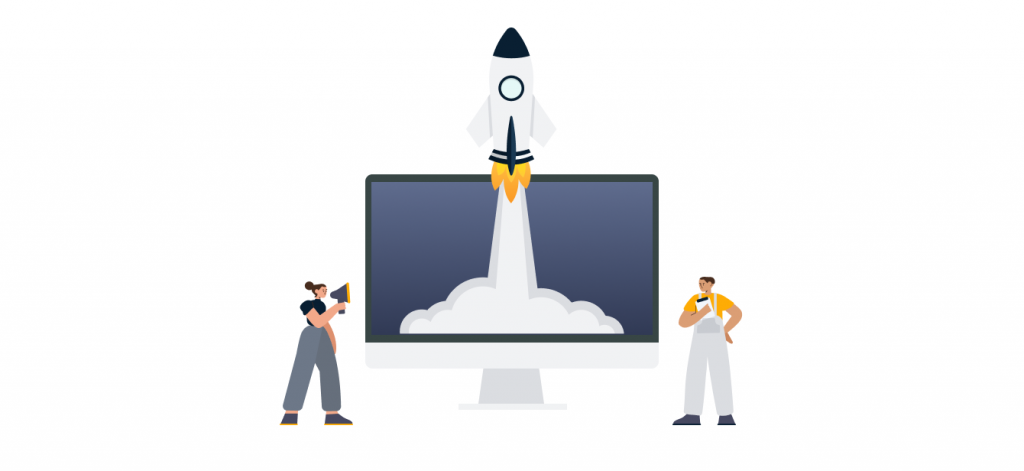 DON'T expect to be able to retire old content, because the implementation team won't own it all.
DON'T shut down the technology you actually need. The client is still using some aspects of SharePoint, but has integrated content that lives there with intranet pages so the pages are always up to date.
Results
While the Client did not achieve all of the initial outcomes at launch, the company regards the launch as very successful.
The HR section of the intranet is busy and active, and the VP is no longer answering basic questions.
The culture, belonging and diversity team and the learning and development team are actively engaged with the intranet.
Onboarding orientation introduces new hires to the intranets to build a culture of using it, by including GoLinks on almost every slide of their new hire presentation.
Ownership of the intranet has now passed to the communication team, as it's now a case of creating more and more content.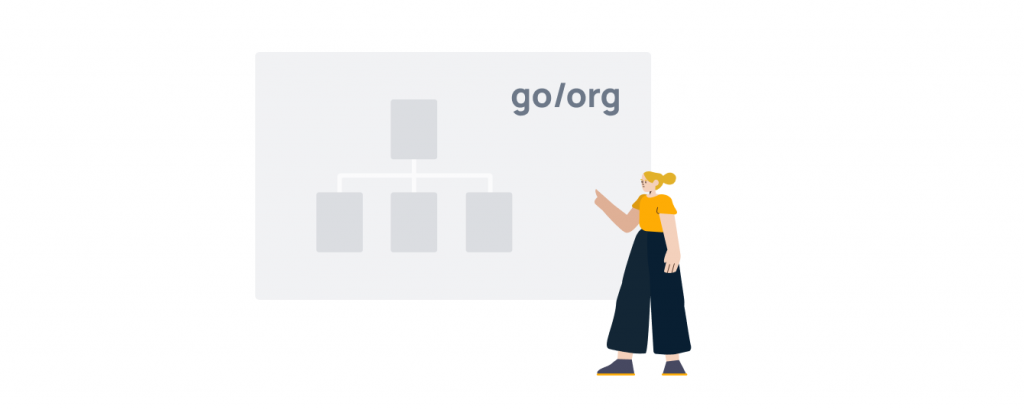 "There's still some change management needed around how people communicate in general. When you don't have an intranet, you're putting every single thing you have to say in that email, or in that Slack post. We're trying to get people to a point where it's like a snippet, or an intro and then use a GoLink to get them to the intranet. It helps you as a communicator because if you have to change something, you can't go into people's email inboxes and fix that broken link or correct that inaccuracy, but it's easy to change on the intranet."

— EdTech Client
Conclusion
You have learned how to implement an intranet network, and the benefits it offers companies by streamlining document management, communication, collaboration, onboarding, and more. When your implementation is tied to a robust approach to knowledge management, and uses intuitive short URLs like GoLinks, you can boost productivity, creativity, employee engagement, and revenue. Use the information in this guide to overcome the challenges and adopt the best practices for your own intranet rollout.