Slack is great for quick communication, collaboration, and culture building. What it's not good for? Knowledge management. If you're trying to share important docs by pinning them in various Slack channels, you're creating yet another resource rabbit hole for your teammates to get lost down.
Simon, VP of Product at Koalafi, noticed this problem at his company. Koalafi, a payment plan provider, had lots of important information stored across many systems, with no great way to find anything. What they needed was a knowledge discovery solution.
How GoLinks helps Simon instantly access resources
Now that he uses GoLinks, Simon knows where to find the resources he needs. For instance, he regularly consults the employee handbook for himself or people on his team. Instead of digging around his company drive or the HR Slack channel, he just has to remember go/employee-handbook to instantly access those policies.
Simon saw initial skepticism about go links fade quickly. At first, people thought using bookmarks or manually sharing URLs was good enough. But once they saw go links in action, helping them share dashboards or common internal resources, they were hooked.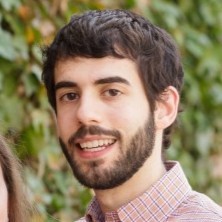 "Not only would I recommend GoLinks, but do I frequently — partially because I want more people to use them because I love when people send me go links and not regular links."

— Simon Krauss, VP of Product at Koalafi
Getting started with GoLinks
Ready to accelerate resource access? Sign up for free at golinks.io or schedule a demo with our team to learn more.