About DoiT International
DoiT International are experts that work with clients to build and scale distributed systems, and machine intelligence-all while handling a lot of really big data. An international company with offices in North America, EMEA, and, Australia, DoiT International works with businesses to help use the cloud in the most effective ways, and focus on multi-cloud cost optimization, machine learning for minimum viable model (MVM), cloud discover: machine learning, production-grade kubernetes support and cloud sprint, and has global clients like outbrain, LivePerson and AniView.
Before Chief People Officer Kristen Tronsky joined, the company was looking to scale their staff, and to do it aggressively. In the past 18 months since she's joined, Kristen and CEO Yoav Toussia-Cohen have grown the remote-first company's headcount 5x, and are looking to continue hiring in the upcoming year to a factor of about 2x.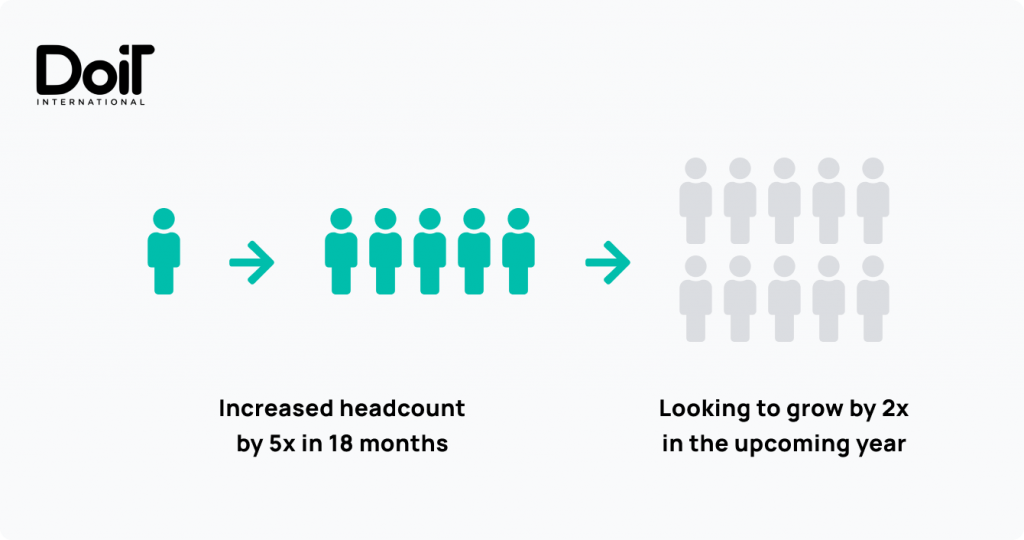 Goal Of Integrating GoLinks
DoiT International's company values of entrepreneurial attitude, continuous learning, and transparency are core to how the staff performs their daily work. As a highly technical company, it is essential that engineers can function autonomously as teams in different time zones through documentation and GoLinks serves as the connector to support their knowledge sharing culture. Documentation and other knowledge were scattered throughout different drives in the company, the goal for using Golinks was to consolidate all knowledge into one easy-to-use platform.
GoLinks was first used heavily by the engineering team and consulting orgs. The engineering team first leveraged GoLinks to improve their documentation and make resources quickly accessible. As the company expanded, GoLinks was integrated into other departments as a key function, and to help improve the employee experience.
Solution
DoiT International wants to keep their entire company connected as they focus on global expansion whilst delivering a great employee experience. GoLinks Enterprise allows DoiT International to quickly scale their user base as they hire more staff, and allows for additional seats as they continue hiring in 2022.
Part of improving the DoiT International employee experience was in regard to onboarding new hires, and increasing employee referrals. Kristen says "We grew up together" and when onboarding new hires remotely, DoiT made the choice to lean hard into GoLinks. Kristen cites GoLinks as a factor in the company's success during the pandemic. "If you are not using GoLinks, then I don't know how you are doing this well…I don't know why you wouldn't have it as part of your employee experience."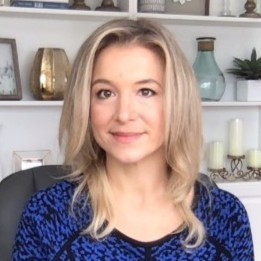 "If you are not using GoLinks, then I don't know how you are doing this well…I don't know why you wouldn't have it as part of your employee experience."

— Kristen Tronsky, Chief People Officer @ DoiT International
GoLinks transforms company knowledge into short memorable URLs that can be easily shared—verbally, visually or even traditional copying and pasting—and is leveraged by the entire company. By making information easily accessible, GoLinks ensures global consistency for DoiT International by ensuring that each office is able to access the same resources. Whether it's a meeting, through go/allhands, go/recordings, these go links have become the go-tos for where everyone gets intel that they need and keeps the company connected.

Onboarding New Hires:
At DoiT International, Kristen and her team cite that the first 90 days of a new hire's journey are critical for setting the tone of future experience. The company loves GoLinks' simplicity in getting staff quickly up to speed. Kristen describes it to new hires as "the spider-web that connects information to every organization" and says they "instantly get it." "It's "absolutely something that augments the availability of someone that sits next to you. GoLinks is having a quarterback that tells you how to get to what you need."
Each new hire is automatically given a GoLinks account, during their onboarding process the HR team monitors staff's GoLinks usage and does check-ins to see that they're given access to their track. This happens in a 2-part process:
The new hire is given access to GoLinks and many of their first touchpoints with company tools are through go links.
Managers and GoLinks admins monitor usage to determine which resources are being commonly used and what additional go links need to be created (they can find alternate phrases via top missed links.)
Another key hallmark of the product is that it helps cut the training down. This is critical at a global company like DoiT International, where departments are located in different time zones–GoLinks helps to simplify the training process with top go links such as: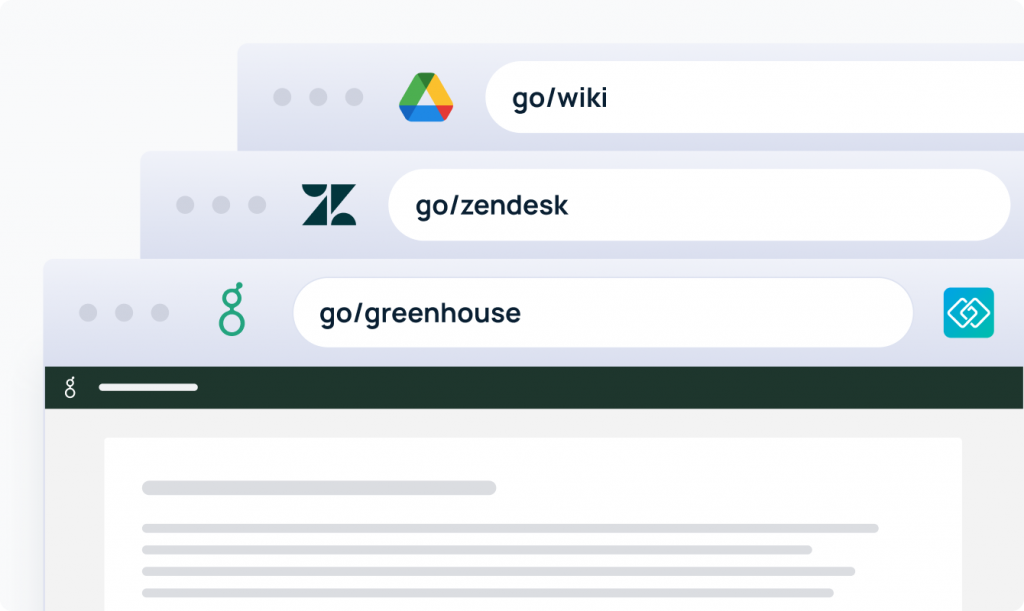 Kristen says the ability to have go links is a huge time saver, and empowers staff effectively. "If you were waiting for someone around the world to respond to you [for a question], absent of having documentation you're losing a massive amount of information. It can typically take 24-48 hours to discuss an item with an office e.g. between the US team and Australia, whereas by using GoLinks the hire is immediately being plugged into the answer."
Increasing Employee Referrals:
GoLinks is also huge for visibility when it comes to hiring at scale; Kristen cites that about 40% of candidates come from employee referrals. Having go links that are intuitive for staff to use has successfully increased referrals. The company actively uses go links like go/greenhouse, go/gh, and go/referral to help staff quickly submit and track their referrals on Greenhouse.
Another benefit of using GoLinks is during the interview process. When the HR team is interviewing prospective candidates they are able to easily pull department, or role-related information to get candidates excited. Kristen sees this access to other teams' knowledge as helping them to be more effective as talent acquisition specialists.
On The Employee Experience:
The DoiT International HR team focuses on shaping the employee experience. Onboarding is the hook that gets someone used to GoLinks, and it becomes second nature for them. The investment and effort that DoiT International has put into GoLinks has paid off in terms of both productivity and employee satisfaction. New hires prefer it so much that they tout the onboarding experience as a key benefit of working at DoiT International.
The HR team has embedded go links into the entire employee experience whether it's go links for benefits, to payroll, to their own drive, or accessing key tools like expensify, Slack and wikis, and wiki shortcuts for each team. Kristen says that "GoLinks is one of those things that people rely on. It helps them massively and they don't think twice about it because it becomes their operation. Even though they may function as part of a larger team, staff love that they have the ability to contribute [their knowledge] to the platform. Nobody has ever been like "There are too many go links, there's too much info!" Staff also comment on how very easy it is to use GoLinks, and like the ability to use the browser extension to create go links on the fly.
Check Out These Commonly Used Apps:
www.golinks.io/apps/slack
www.golinks.io/apps/expensify
https://www.golinks.io/apps/greenhouse
Want To Explore More Tools? Check Out All Our Apps Here:
With a focus on improving efficiency and fostering a culture of knowledge sharing it's clear why GoLinks is a success at DoiT International. With the adoption of GoLinks, DoiT International's global teams are empowered with the knowledge to do their jobs more efficiently. If you're looking to drive productivity and meet your business objectives this year; check out golinks.io and try it for free today.
Curious To See How GoLinks Can Work For You?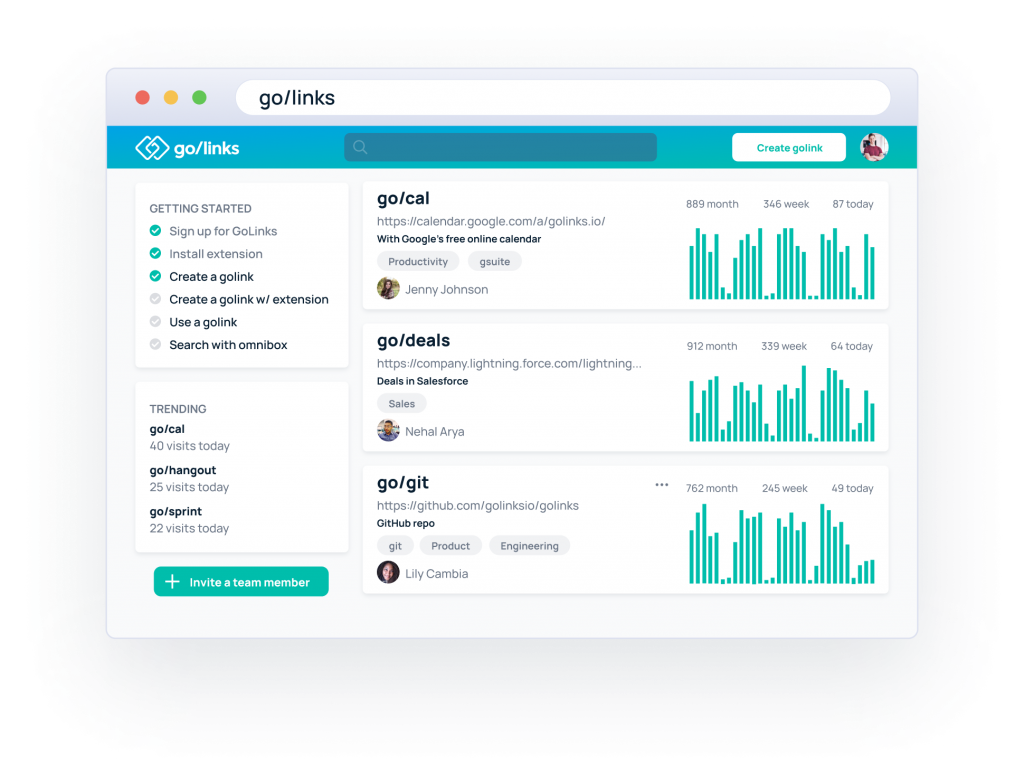 GoLinks is the choice for companies looking to drive productivity and meet their business goals in 2022. If GoLinks sounds like the knowledge-sharing platform for you, fill out this form to request a demo.