Google Calendar helps you keep track of your meetings and events — and with the GoLinks integration, this gets even easier.
That's why our users access over 300,000 go links each month for Google Calendar!
Read below to learn how our add-on can streamline your meetings.
Simplify event management on Google Calendar
Google Calendar is perfect for hosting team meetings, sales demos, or interviewing a potential candidate. But with these events comes essential links to documents, websites, and other resources — which can be time-consuming to gather, upload, and share.
This additional manual work can be overwhelming for hosts and participants, disrupting everyone's workflow.
But with the GoLinks Google Calendar integration, event management is simplified.
At a glance: Ways GoLinks enhances Google Calendar
Make go links clickable with any event
Let's say your coworker just invited you to a meeting and included a go link to the agenda in the event description. You could copy and paste the link into the address bar – but there's a quicker way.
With the GoLinks integration, just select an existing event with one or multiple go links and instantly access a clickable version in the sidebar. Open resources directly in your Calendar — without needing to copy/paste a link again!
Hosts and participants can finally access resources instantly, no manual work necessary.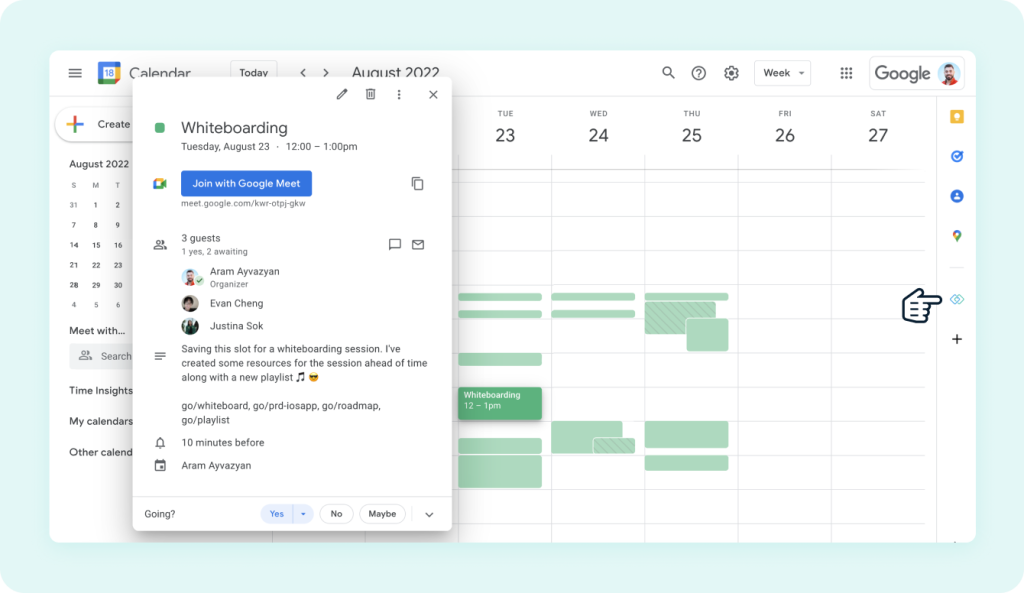 Update event links, automatically
TLDR? No worries!
When you choose an event with a go link and open up the sidebar, it will instantly convert all go links within the event description into clickable hyperlinks.
No need to waste time manually creating hyperlinks or scanning descriptions for resources — peers will thank you for this!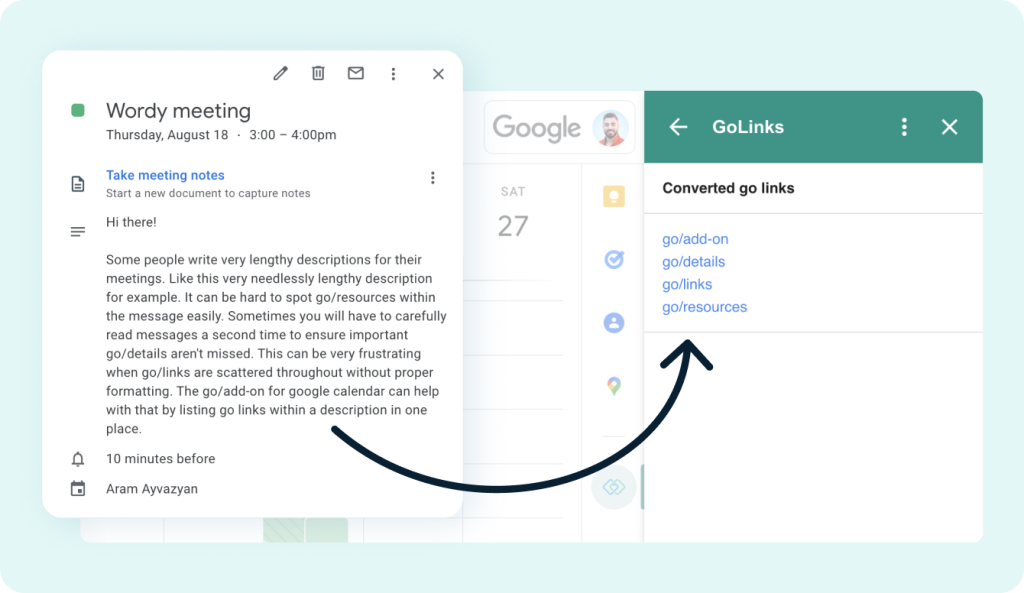 Keep event resources secure
Is your calendar full of links to important resources?
By sharing go links, destination URLs are hidden, maintaining link security and privacy for critical business information. If someone outside your organization gets a hold of your go links on your calendar, they will not be able to access any resource.
With GoLinks, you can add and share meeting resources securely and without worry!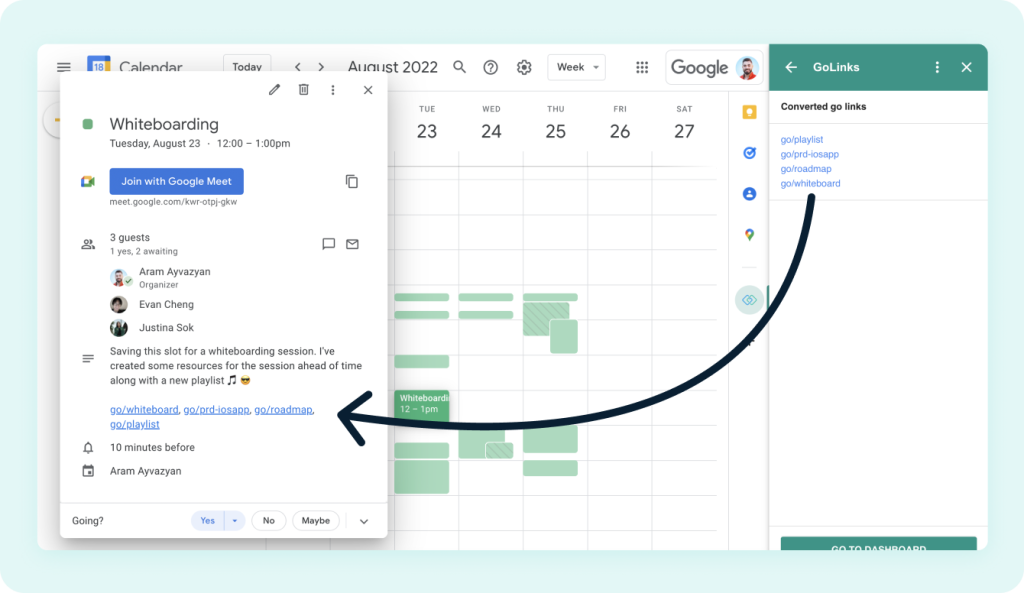 Get Started with GoLinks for Google Calendar
With GoLinks for Google Calendar, managing event resources becomes a breeze. Add the free extension today and simplify your event resource management.
Frequent user of Google Workspace? Check out our other Google integrations on our app marketplace.
Not using GoLinks yet? Start for free at www.golinks.com.