There's no shortage of instances in our digital world when a powerful URL shortener comes in handy. It doesn't matter if you're receiving internal company documents, sharing meeting notes with a colleague, or planning a town hall meeting; you'll want a solution that makes sharing those links as easy as possible. But what happens when your internal knowledge management needs to evolve past the simple function of turning a long link into a short link?
There are plenty of free URL shortener options on the market, so we're going to help you select the right option for you. Most URL Shorteners focus on two types: internal or external use. Your needs for a URL shortening tool may depend on several factors, which we'll discuss below. Before diving into the details, let's review the basics of what a URL shortener is.
What Exactly Is A URL Shortener?
A URL shortener, or link shortener tool, takes a long raw link, shortens it, and directs that link to the intended destination. So instead of a 60 character-long URL, you'll end up with a link that's substantially shorter, easier to remember, and is unlikely to result in a broken link after it's copied. This type of link retargeting is used to customize links so that they are easy to remember and can also be used to track clicks.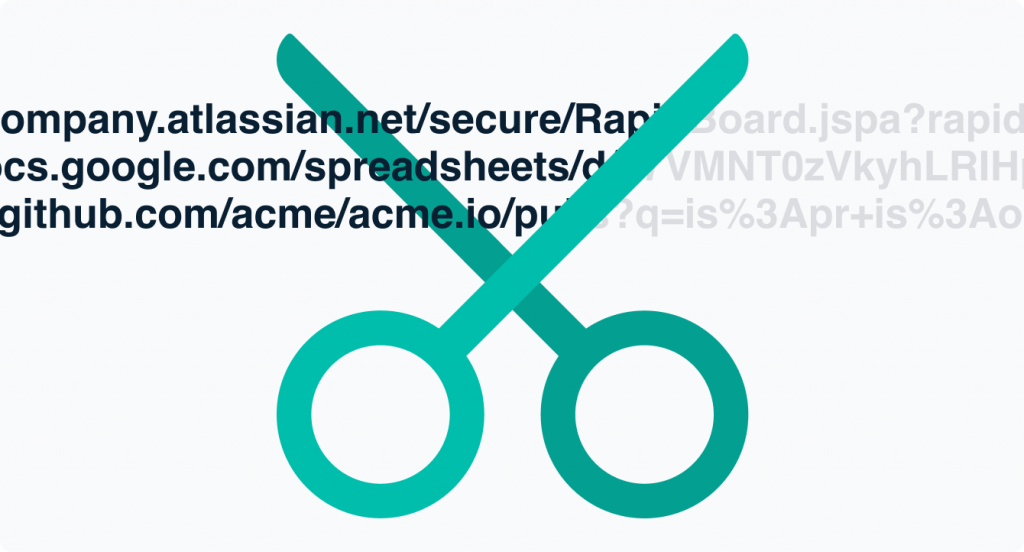 How Do URL Shorteners Work?
In simple terms, these tools take an original link and shorten them by using a redirect that still connects a visitor to the desired page. To learn more about how URL shorteners work, check out this in-depth post: https://golinks.com/blog/how-do-url-shorteners-work/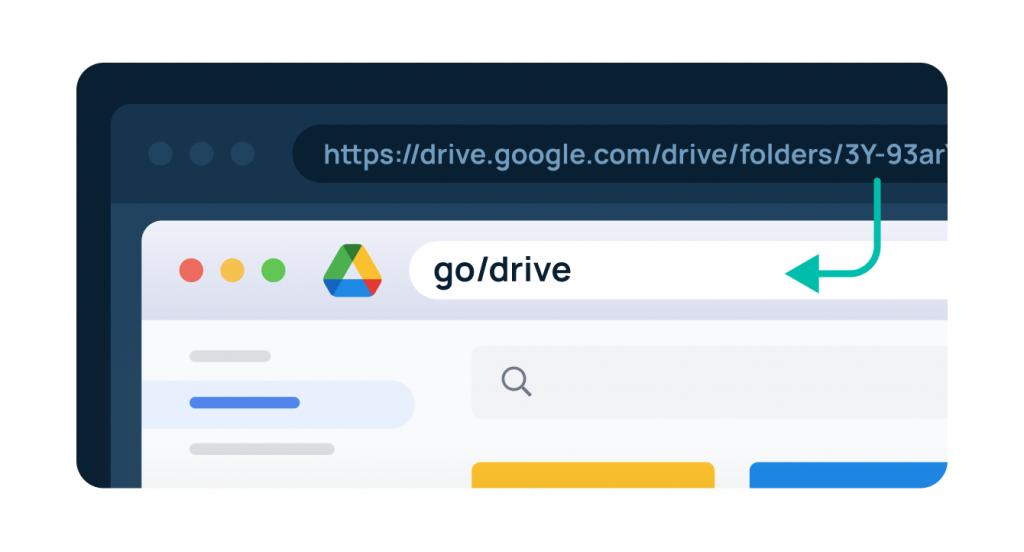 Now that we've gone over the basics let's take a closer look at two URL shortening services available today to figure out which is the best URL shortener for you.
In this post, we want to use TinyURL and one TinyURL alternative, GoLinks, both URL shorteners have a free and paid version, and in this article, we'll discuss several factors of these two tools, most notably pricing tiers, integration, link management and more features to help you pick the best URL shortener for your knowledge management needs. 
TinyURL
By all accounts, TinyURL was one of the first notable link shortening services founded nearly 20 years ago in 2002. It was initially used to post shortened links in Usenet newsgroups and then used on social networks like Facebook and Twitter as those platforms grew in prominence. TinyURL is a simple solution that creates permanent short links.
If you're looking for simplicity, TinyURL is a great offering, but if you're looking for a more robust service because your enterprise needs have evolved for using a link shortening service, keep reading!
GoLinks
GoLinks was created in 2016 and is an enterprise link management solution for internal knowledge sharing and internal knowledge management. Administrators and individual users can create easy-to-remember, secure short links to share within an organization and between colleagues making sharing of knowledge easy to do.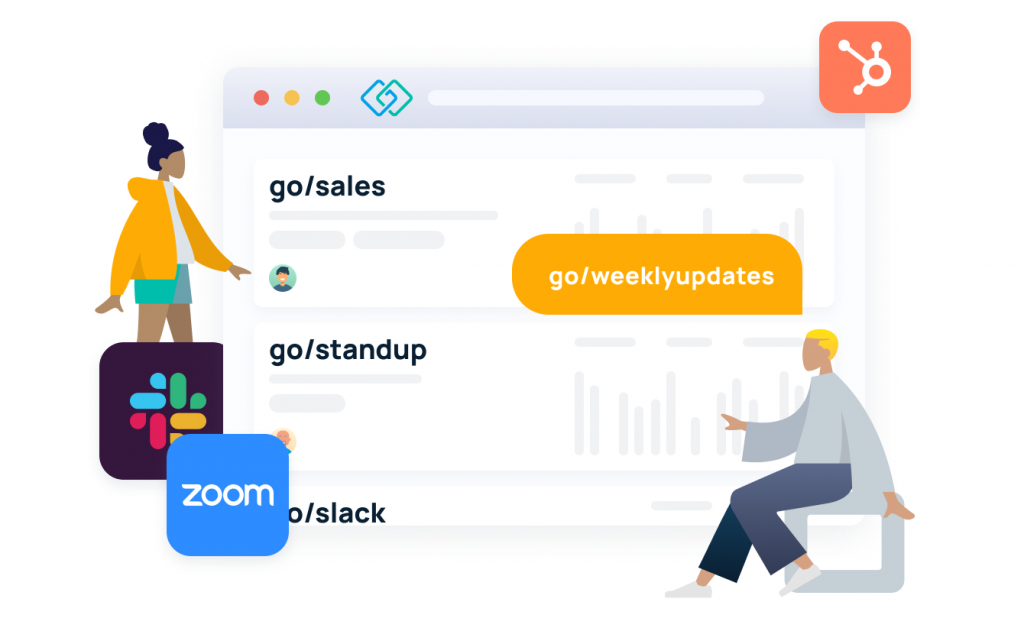 GoLinks' goal is to make all knowledge that your staff uses instantly accessible, so whether it's a wiki, or a platform, GoLinks integrates with all of the platforms you're already using, like Slack, Jira, and Google Chrome. By doing this, GoLinks allows staff to stop wasting time searching for resources and instead focus on the task at hand. Go Links are easy to remember; you can even share them visually on a poster in a break room or share them verbally during a conference call.
Companies like Mercari, Impossible, and Confluent use GoLinks as a TinyURL alternative because they want a link shortening service combined with internal resource management.
What Are The Main Differences?
While TinyURL and GoLinks share some similar functionality, there are several key differences between the two platforms.
Intranet Management
One of GoLinks' greatest assets is its ability to direct personnel to internal company documentation, no matter where those resources are housed. Think of GoLinks as a business' intranet directory.
Employees can create go links to point their colleagues to internal company documents, files, or tools either verbally, through internal channels like Slack, or within documents themselves. In addition, they can categorize information in their GoLinks library with tags, making it easy for employees to access information without much searching.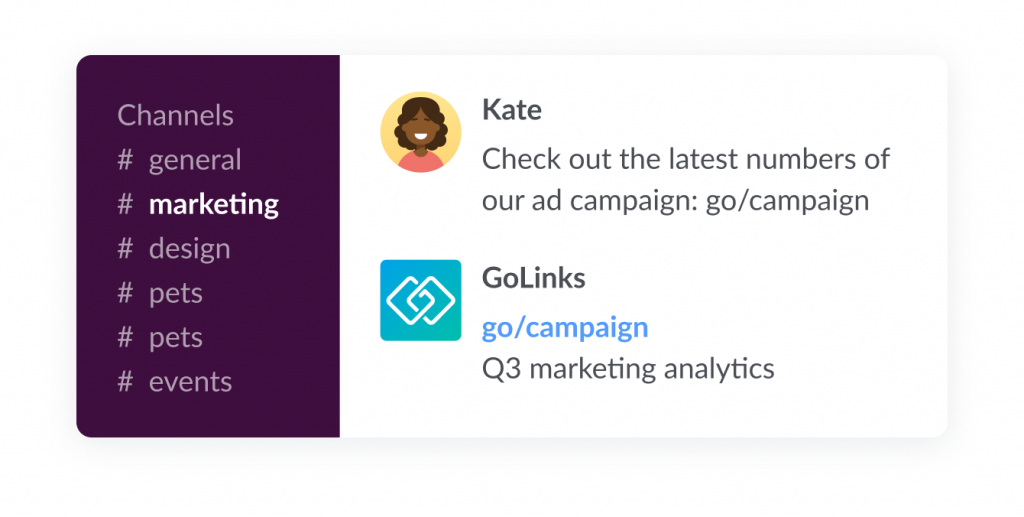 For example, suppose an HR administrator wants to share all onboarding resources with a new hire.
Traditionally:
This administrator would email PDF versions of benefits packages, links to an employee handbook, timesheets, and IT documents. These resources are likely to get lost in the recipient's inbox, not to mention, they can become outdated.
There's not an intranet management feature with TinyURL:

TinyURL simply does not offer an intranet management feature for service users at any price plan.
With GoLinks:
The same HR administrator uses GoLinks and created go links for these resources.
They are now both easily accessible, and memorable. Some examples include go links like go/benefits, go/employeehandbook, and go/IT.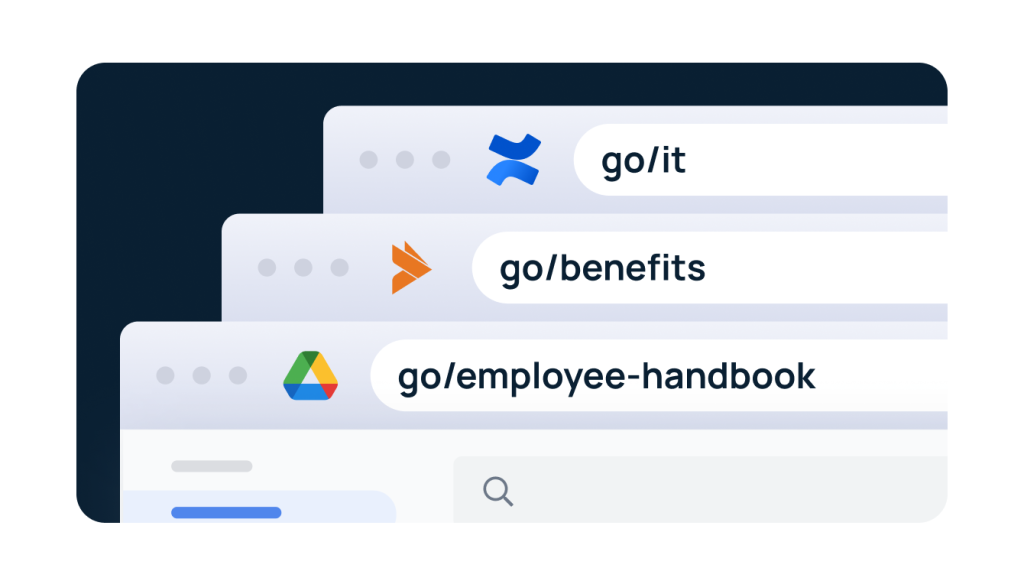 HR won't have to redistribute go links:
A creator/admin of a go link can update a destination URL so if they need to upload a new version they are able to without redistributing a new link.
They are easily searchable. The new employee could also find these resources by searching the tag "Onboarding" in their GoLinks dashboard. This search would result in a list of all resources associated with the onboarding process.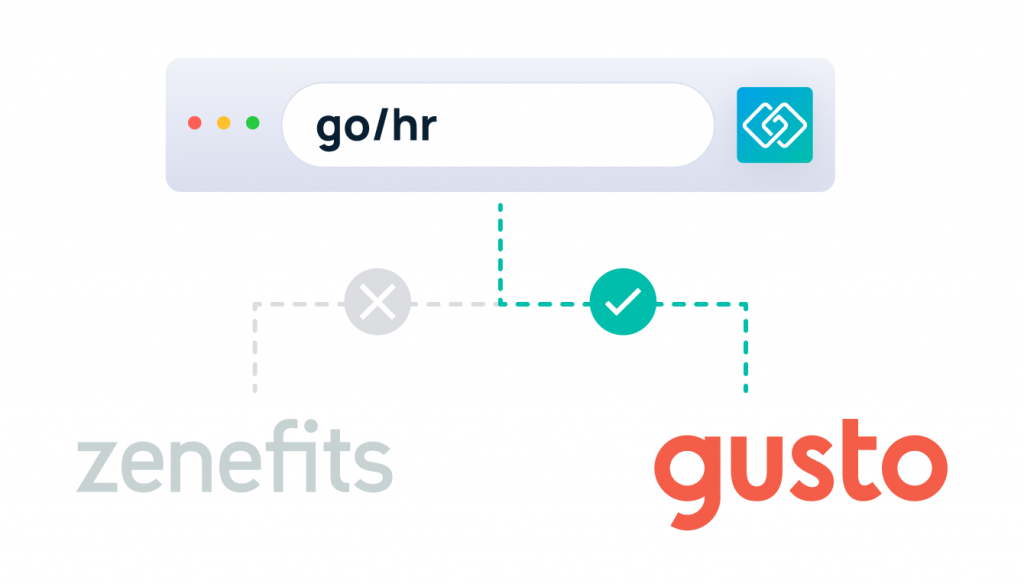 They're Secure:
IT and security teams can rest assured that these links are only accessible by internal personnel and verified through the login process by the company's SSO provider.
Link Management
TinyURL and GoLinks both offer link management dashboards, but TinyURL alternative, GoLinks offers it for free.
The monthly TinyURL subscription has the following link management features:
users to tag links,
add custom aliases,
and view analytics from the dashboard.
GoLinks has the following link management features:
Users can see their company's active go links,
create new go links & organize existing links,
and view their team's usage analytics/see change logs to track updates made to go links.
Additionally, users can edit underlying URLs, add or remove tags, and update descriptions.
Finally, users can lock essential links that non-admins shouldn't edit.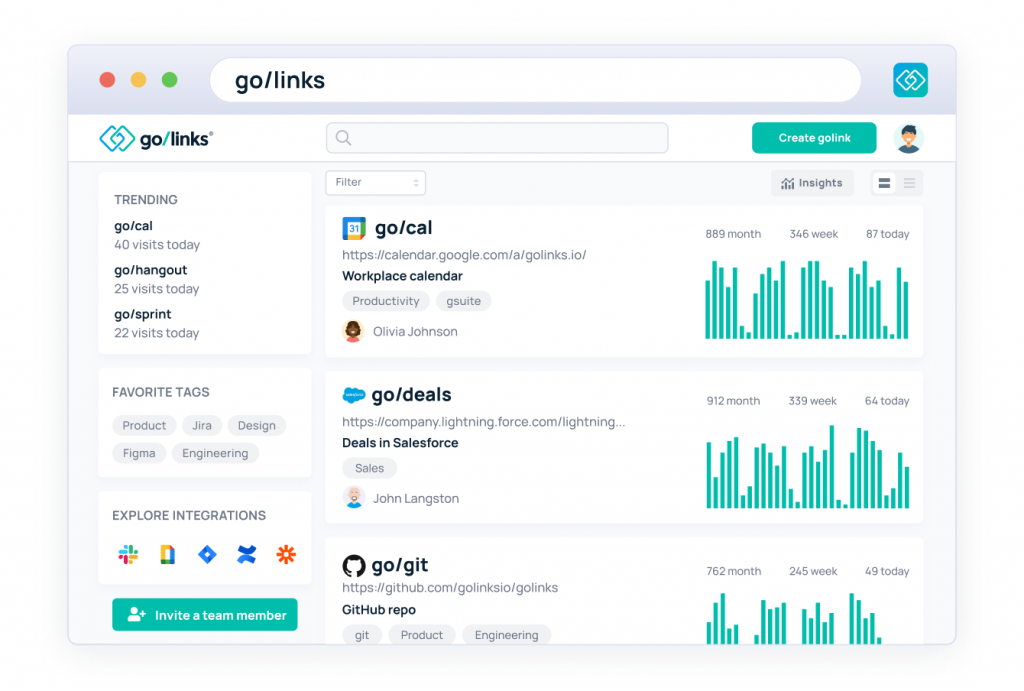 Customization
Customization is a must-have feature of any link shortener tool. Branded links and custom domains are among the most popular ways people increase click-through rates and clicks per link. Additionally, when it comes to internal communication, custom and unique links increase efficiency.
TinyURL and GoLinks let users customize their links; however, full customization is a challenge with TinyURL. For example, you must upgrade your account from the basic plan to use your own domain and subdomain.
Whether you have a personal plan or a business plan, GoLinks users can customize their links regardless of their pricing plan. After the two-letter prefix "go," users have free rein to invent the URLs to fit their needs. For example, if you need a go link for an event, try "Go/TownHall" or "Go/TeamMeeting" which redirects recipients to the calendar invite.
Integrations
GoLinks seamlessly integrates with your team's communications and productivity platforms, check out the apps marketplace to see how you can integrate your favorite SaaS tools with the GoLinks' platform. With one click, you can add the GoLinks integration to all your Slack channels, create variable links to access issues in Jira, and add GoLinks to your browser with the Google Chrome extension to make creating go links a breeze.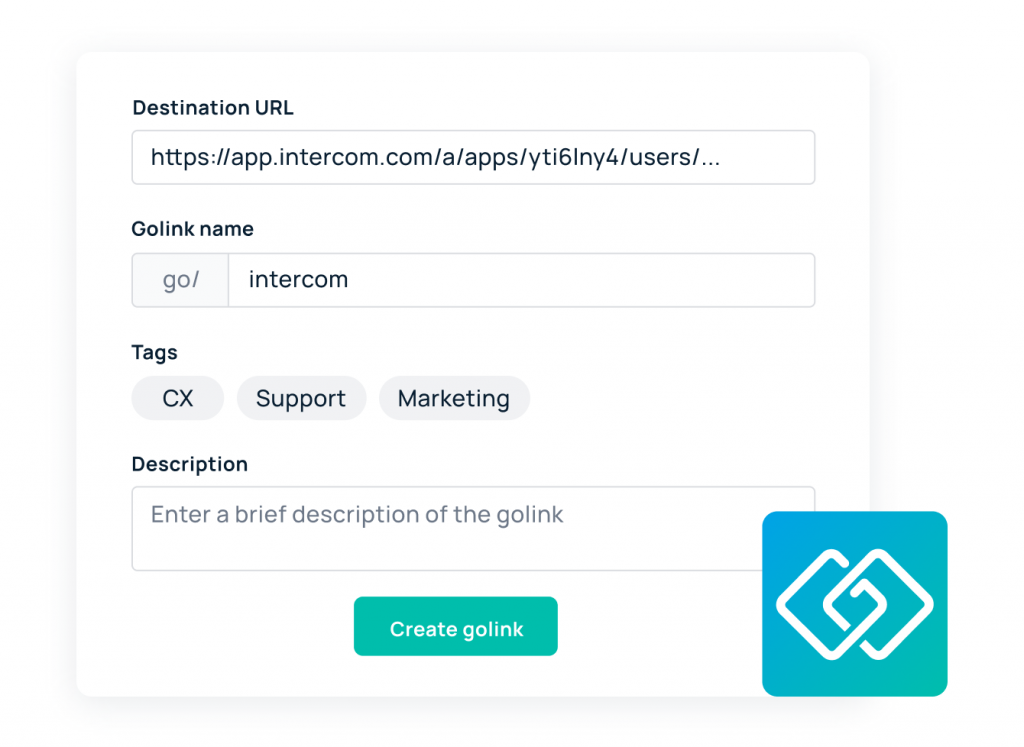 On the other hand, TinyURL provides an API only with its premium plan and limits monthly API requests.
Data and Analytics
If you want a full-featured URL shortener service, look for one with robust data and analytics. GoLinks and TinyURL provide measurement tools to help you track and analyze your links when you upgrade your accounts.
While the benefits for an external URL shortener may be obvious, why is this relevant for an internal URL shortener, you ask?
GoLinks uses that information to identify trends and track efficiency within your team or organization. For example, it measures clicks per link, clicks per month, active users, and total go links used, the dashboard has a native feature which allows users to see top go links, and to monitor which go links may need to be made–all of these are ways in which a business can create go links to make their staff more effective by reducing the need for searching for resources. Armed with that knowledge, you'll be able to manage knowledge so that your colleagues will engage with and remember more effectively.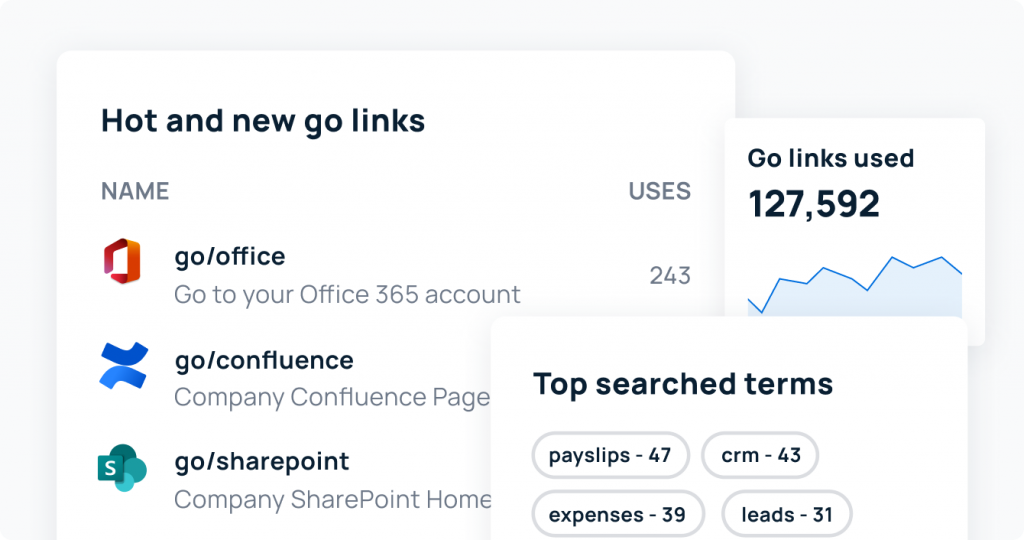 Security and Privacy
TinyURL has been plagued by security issues with internet scammers using the platform to share malicious links—this is a common issue with all external facing URL shorteners
As with any external URL shortener, should a short URL be shared, there's not a guarantee of privacy.
As an internal URL shortener, GoLinks can be used by your staff for sharing resources—only users that are provisioned within your organization can access a go link, which ensures that if a link is shared externally it won't be accessible.
What Does It Cost?
When it comes to pricing, GoLinks is undeniably the most cost-effective TinyURL alternative. GoLinks' elevated pricing plans start at only $1.99 per month, while TinyURL's plans start at $9.99 per month when you choose to pay on a yearly basis. Let's take a look at what comes with each pricing tier for both platforms.
The Best URL Shortener in 2023: GoLinks Vs. Tiny URL
| | | |
| --- | --- | --- |
| Comparison | GoLinks | TinyURL |
| Used for internal team resources | ✓ | — |
| Security features | ✓ | — |
| Short link method | go/ | Domain required |
| Custom short link name | ✓ | Limited based on tier |
| Link editing | Unlimited | Limited based on tier |
| Link usage analytics | ✓ | Limited based on tier |
| Short links | ✓ | Limited based on tier |
TinyURL is an acceptable option for those looking to shorten links quickly. However, if you're looking for a solution that supports intranet management, contains a robust dashboard with analytics, and increased security, then GoLinks is your free Tiny URL alternative platform.
Sign up for a free GoLinks account and start sharing go links with your colleagues today.
Curious to see how GoLinks can work for you?
GoLinks is the choice for companies looking to drive productivity and meet their business goals in 2023. If GoLinks sounds like a suitable TinyURL alternative for you, try it out for free.