About Hopin
Hopin is the leading shared experiences company and most known for its all-in-one event management platform for virtual, hybrid, and in-person events. Hopin is a fully remote company that operates in over 48 countries and is emerging as one of the premier event platforms.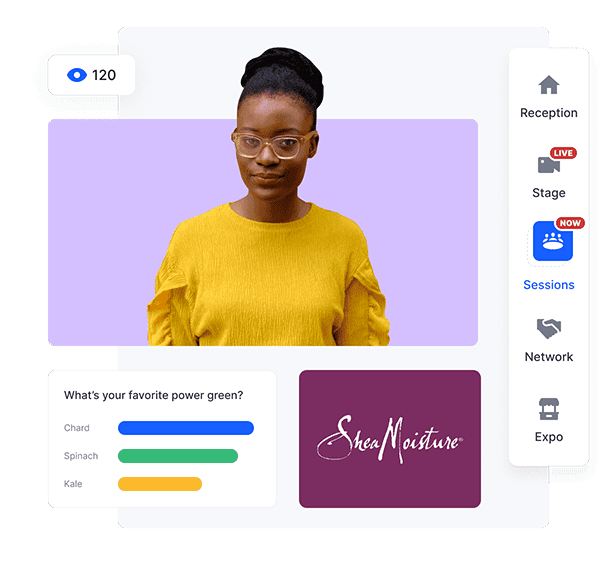 Goal of Integrating GoLinks
Hopin was looking to update its existing knowledge management system to keep its global workforce connected and streamline all internal communications workflows. The effort was to be led by both Operations Manager, Maria Castillo, and Nina Frank, an Internal Communications Associate.
As Hopin was seeking a solution to better manage their knowledge they were introduced to GoLinks. Both Nina and Maria had prior experience with the go links technology and instantly recognized how it could be beneficial to managing knowledge. Nina mentioned they were looking for more functionality and that "GoLinks is the gold standard." The case for adopting GoLinks was enthusiastic as everyone recognized that it was such an intuitive product and that the time savings would be huge for the company.
Solution
The Hopin team decided to take a phased approach to improve knowledge management in the company. This would rely on having both Guru as the knowledge management system and having GoLinks enhance the employee experience.
The first portion was to include building up the architecture in Guru and concurrently building out go/links to the key resources that would live in Guru, Nina and Maria acted as liaisons with other teams to identify the knowledge that would need to be transferred to the new system.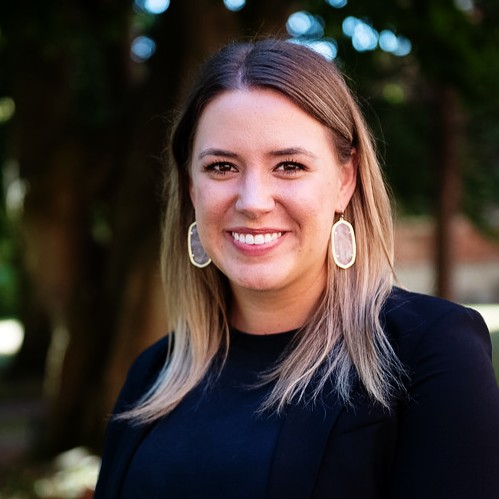 "I'm using 15-20x GoLinks a day….our staff say we're letting them live in the future"

— Nina Frank, Internal Communications Associate at Hopin
During internal discussions, it was raised if GoLinks would be necessary and the team quickly realized how beneficial GoLinks was when they were preparing to do a company-wide launch. Nina realized that GoLinks was faster than having to manually search for knowledge, and [she] states that she was "comparatively using GoLinks 15-20x a day."
The second portion of the launch was with the company wide-roll out. Nina notes that some of the workforces who had prior familiarity with go links in past jobs were enthusiastic, and this group was easier to train on Hopin's GoLinks instance. For those that were new to the technology, Maria and Nina focused on getting them up to speed on adoption. A lot of the users said they were thrilled with the new management system and said they felt like "Hopin is letting them live in the future."
How Hopin Successfully Achieves High Adoption Rates
The rollout was a success and Hopin credits it to their working closely with the GoLinks team for identifying and creating the best workflows to help them as they prepared for launch. As part of the launch, Hopin modeled how GoLinks can be used daily. Hopin has built GoLinks into part of their onboarding process, and every new hire is immediately introduced to GoLinks. They have done great in terms of teaching best practices like how to create go/links and what go/links individuals can create. Additionally, at the team level, they have regular check-ins with staff to see how they are using the product. They also have a great series of tips to encourage continued use!
Nina cites the analytics feature as another great usage of the platform. Before Hopin started using GoLinks, the Internal Communications team wasn't always able to get an estimation on engagement. For example, they love that when they send a go/link like go/survey, Hopin's Internal Communications team can easily use the insights to track engagement and it's helped them assess uptick, including which teams are accessing links. Also, if it's necessary, they can pivot and re-evaluate.
How Hopin Improves the Employee Experience
GoLinks is a success at Hopin. Hopin has been using GoLinks for about 6 months now and it's already adding to the strong company culture.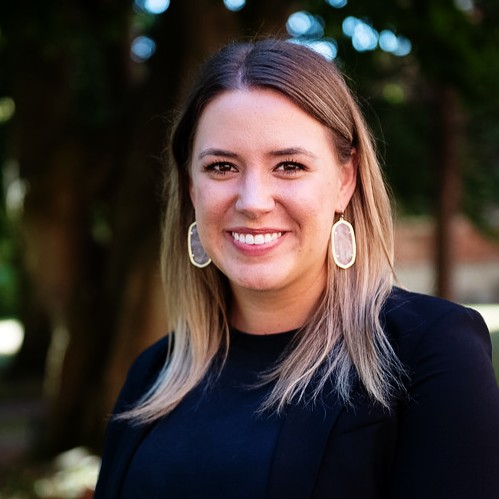 "Nearly every team uses it daily. It's become our standard because it's so simple to use."

— Nina Frank, Internal Communications Associate at Hopin
Nina cites, "GoLinks is [our] single source of truth and unity, where things feel so much more organized and less cluttered. Everything is just immediately at your fingertips and when we share information, whether in our company all-hands or a newsletter, every team will provide a go/link for employees to follow up for more information. The links are a lot more memorable and easy to use."
If you're looking to drive productivity and meet your business objectives this year; check out golinks.io and try it for free today.
Curious to see how GoLinks can work for you?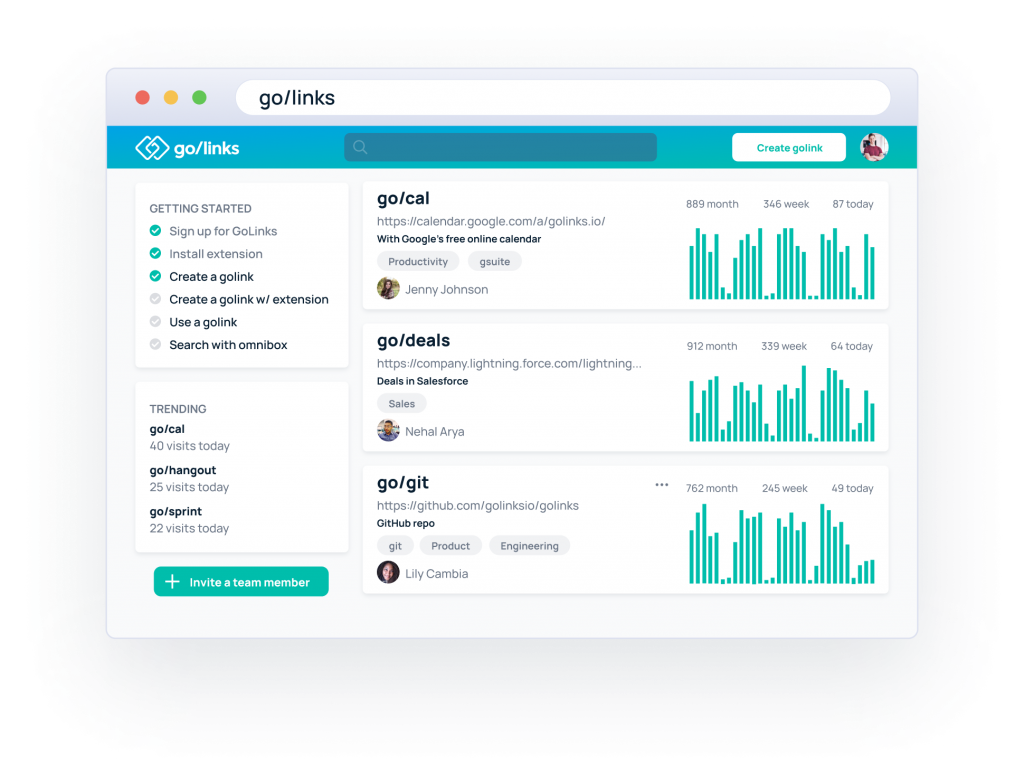 GoLinks is the choice for companies looking to drive productivity and meet their business goals in 2022. If GoLinks sounds like the knowledge management platform for you, fill out this form to request a demo.