About Asana
Asana is a work management platform designed to help organizations orchestrate their work. Used by millions of teams worldwide, it allows organizations to manage their work, from small projects to strategic initiatives, all within a single platform.
Asana's global team requires a lot of collaboration and coordination, so naturally, they have a number of different apps, docs, and resources to keep track of.
Catherine Avendaño, Head of Employee Communications and Experience at Asana, shares, "with all the information we're giving people, we wanted something easy to remember to go back and reference…"
Asana was on the lookout for a tool to streamline knowledge sharing and make resources easily accessible.
The solution to their knowledge sharing challenge
Being a productivity tool themselves, Asana understands the value of knowledge management and information sharing. Asana did have a legacy, internally-built short-links tool, but it was no longer being maintained and lacked some key metrics and reporting features. While it was ready to be retired, Asana wasn't ready to say goodbye to the benefits of this type of tool!
Johan Dowdy, Global Head of IT & IT Security at Asana, had used a go/links system at Twitter and Lyft, so he had seen the benefits first-hand. "We knew we had the need, we had a legacy tool that needed to be retired, and there was a good player [GoLinks] in the market."
After connecting with Jorge Zamora, the CEO of GoLinks, he initiated the adoption of GoLinks at Asana.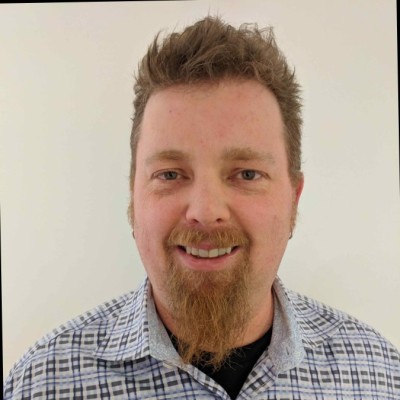 "I really took to the tool quickly because of its simplicity, ease of deployment, and then also, the team at Golinks has always been very responsive to suggestions and change. They have a very customer-oriented mentality…"

—Johan Dowdy, Global Head of IT & IT Security at Asana
Within an hour, GoLinks was launched to every employee at Asana. After the initial implementation, Johan worked with their Employee Communications team to promote adoption, and it began to spread amongst departments. It is now their go-to way to share resources!
How teams at Asana leverage GoLinks
The different teams within Asana use GoLinks in various ways to streamline their workflows and boost productivity. Here are a few examples:
IT
The IT team loves using GoLinks for their ticket process to limit confusion. Even when their processes change, the go links that employees access stay the same. This ensures employees can submit support tickets at any time – even if they can't recall the platform or location. All they have to remember is a short go link.
Marketing
The marketing team at Asana takes advantage of the public go links feature, where you can make go links accessible to people outside your organization. They use these public go links in marketing materials and reference GoLinks analytics to track the engagement results.
Engineering
The Engineering team (and others) at Asana use go links within their Slack status and email signature when they're on PTO, so they're easy to reach if needed. All their coworkers need to do is type the go link, and they're taken to the contact information they need.
Internal Communications
Key results
Johan shared that some of his favorite benefits of GoLinks are the qualitative ones. "Qualitatively, this really makes the experience of finding things a lot easier. Qualitatively, it makes the ability to share data and information a lot easier, especially in real-time."
Because of these benefits, Asana employees actively use GoLinks to streamline their workflows. They've also created nearly 5,000 go links to help them keep track of key resources.

Getting started with GoLinks
Improve the knowledge-sharing strategy within your company – just like Asana! Let your team try out the tool with our free version: Available at golinks.io.