Whether you work in-house or for an agency, digital marketing teams are constantly working on multiple projects at once. Add in remote and hybrid teams, and communication can quickly become disorganized and ineffective.
Marketing collaboration software can help your team stay connected and organized. This not only boosts productivity, but also makes it easier for your team to do their jobs.
Below, we're sharing the marketing collaboration software our internal marketing team uses to cultivate a collaborative work environment at GoLinks. Plus, we've included unique ways that marketing teams can use GoLinks with other collaboration tools to maximize efficiency.
5 Online Collaboration Tools for Marketing Teams
1. GoLinks
Interact recently reported that employees waste 19.8 percent of business hours searching for information to do their jobs effectively. With GoLinks, your marketing team can get that time back.
GoLinks helps you quickly share and find information with short, memorable links called go/links. Any long, cumbersome link can become something that's intuitive to remember and easy to share both verbally and visually.
By eliminating steps in finding information, your team can save tons of time and effortlessly access any important resource.
How to Use GoLinks for Collaboration:
Streamline your workflows with go links for team-wide resources, like go/content-calendar or go/objectives.
Create go links to help onboard new hires. Use go/handbook, go/PTO, or go/hr for quick access to employee resources.
With go links like go/timeline or go/my-tasks, you can easily manage timelines and feedback for your marketing campaigns.

2. Notion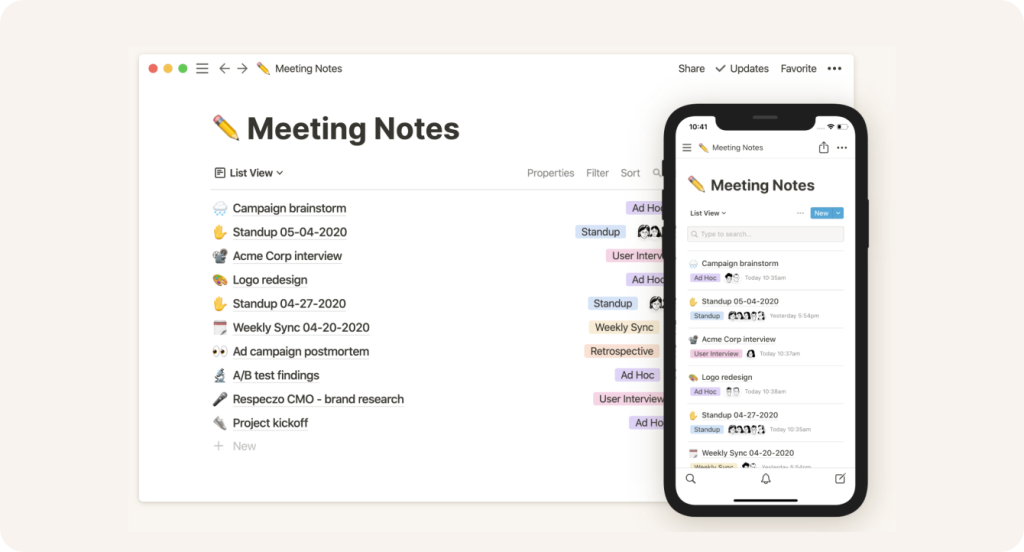 Notion is more than just a project management tool. It's a collaborative workspace for your entire team. Notion's custom dashboards make it easy to establish a single source of truth for projects, people, planning, and more.
Collaboration Features for Marketing Teams:
At GoLinks, our marketing team uses Notion to set up custom workflows, capture meeting notes, and collaborate in real-time.
Shared workspaces to manage projects
Custom workflows to manage tasks
Meeting and project notes
Integrations to connect the tools you already use
How to Use GoLinks & Notion
Marketing teams waste a lot of time looking for shared docs and toggling between tools. Add go links to your Notion dashboards so your team can quickly connect to the resources and tools they use every day.
3. Tandem
Hybrid work environments are on the rise with 58% of Americans working from home at least one day per week. Tandem makes it easier for remote team members to collaborate, hang out, and see what each other are working on.
Their virtual office platform simulates the spontaneous interactions that happen naturally in an office. This makes it easier for teams to collaborate on projects and form personal connections.
Collaboration Features for Marketing Teams:
At GoLinks, our remote team members use Tandem to connect on the fly. We can quickly hop on a Tandem call to discuss projects, give feedback, and more.
Meeting reminders and auto-join video calls
Notifications when teammates are free to chat
Meeting widgets like timer, agenda, poll, and more
Instant messaging and video conferencing
Public and private virtual rooms
How to Use GoLinks & Tandem:
Create go links for virtual rooms on Tandem to make instant collaboration easy. Use go/marketing-room or go/cowork-lounge to create easy ways for your team members to connect throughout the workday.
4. Figma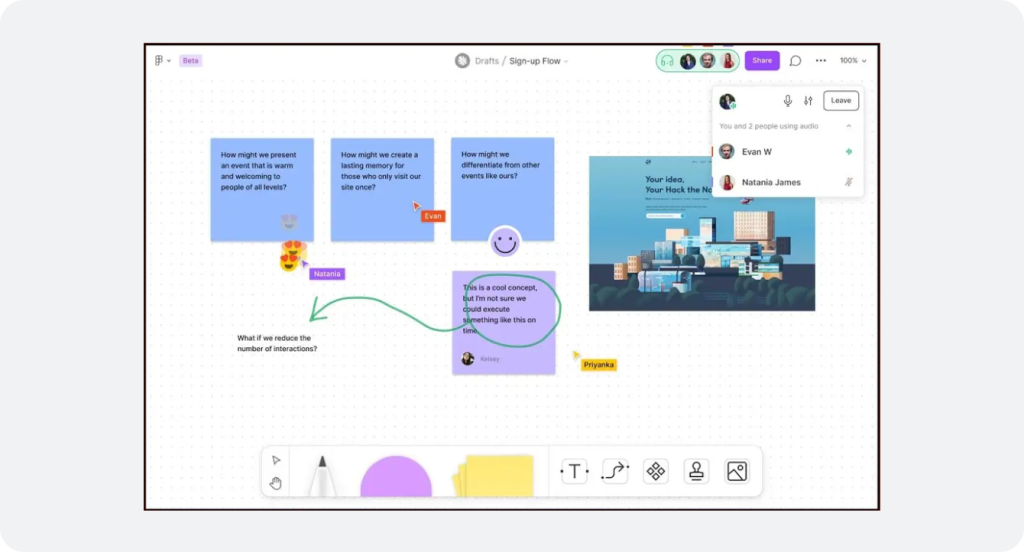 From products to marketing campaigns, Figma allows teams to brainstorm, design, and build all in one collaborative platform. Their interface is intuitive and flexible, so you can design wireframes, prototypes, and systems using just one tool.
Marketing teams often work alongside designers and developers. Figma ensures that every team speaks the same language, allowing for more effective feedback and efficient project handoffs.
Collaboration Features for Marketing Teams:
Our internal marketing team uses Figma to collaborate across projects and teams. Figma makes it easy to collaborate remotely and get feedback on ideas in real-time.
Digital whiteboards for brainstorming and mind mapping
Product, web, and process design collaboration
Dynamic ideation and feedback
Responsive, scalable interface
How to Use GoLinks & Figma:
Set up GoLinks for quick and easy access to various projects. For example, use go/designreview for team members to get feedback on their work.
5. Wingman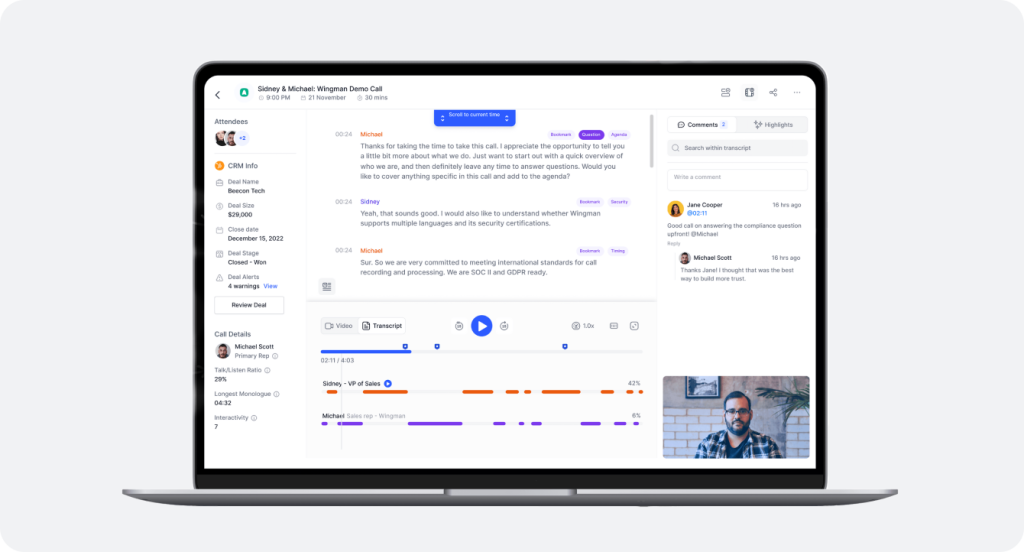 Customer interactions provide powerful insights to marketing teams, but marketers don't have time to join every customer call. Wingman can help marketing teams connect to customers without adding unnecessary meeting time.
When you record a customer call with Wingman, you receive accurate transcriptions with automated call summaries and action items. This makes it easier to scan call recordings for relevant information.
Collaboration Features for Marketing Teams:
At GoLinks, we record customer interviews using Wingman. Then we can easily send the recording to team members to pull quotes or important clips.
Shareable call recordings
Accurate, easy-to-scan transcriptions
Actionable conversation insights
How to Use GoLinks & Wingman:
Create go links for any Wingman recording so your team can quickly access customer calls and transcriptions for quotes, insights, and action items.
Use GoLinks with Marketing Collaboration Software
Using marketing collaboration software can simplify workflows, leaving you more time to focus on your key marketing metrics. GoLinks works seamlessly with any collaboration tool so your team can access exactly what they need, when they need it.