We've launched some exciting new product updates in the last month! Learn more and see them live in the video below.
Google Safe Browsing link security
Meet Google Safe Browsing — another safeguard that strengthens your link protection.
For GoLinks Enterprise, Google Safe Browsing provides an additional layer of link security. Passing the URL through Google Safe Browsing, we'll automatically detect and remove any go links redirecting to potentially malicious sites.
Then, we'll notify the employee who attempted to create the link and remove it from your workspace.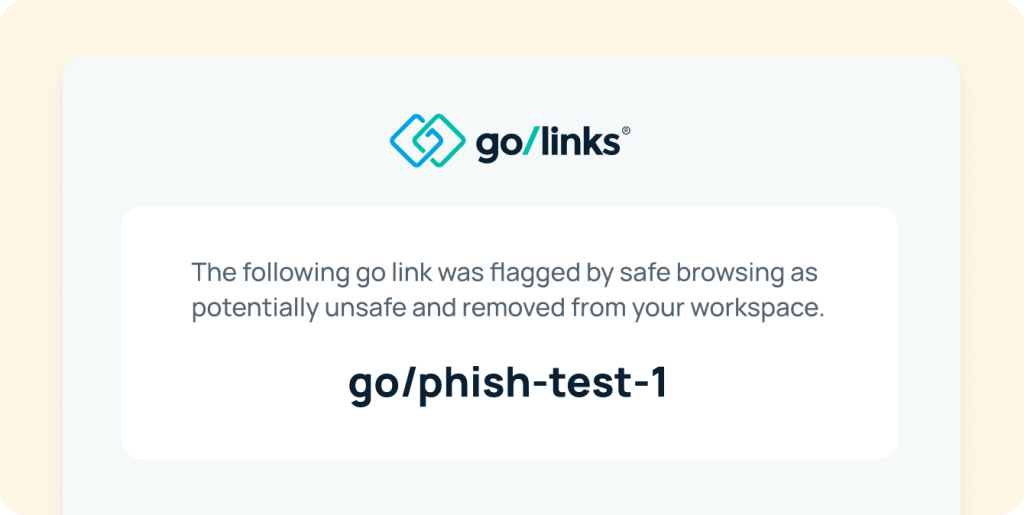 New Dashboard Filters – By owner
Discover faster resource access with our latest filtering options.
Can't recall the name of a go link, but remember who shared it with you? You can now filter your team library by owner.
We've expanded our dashboard filters with the option to filter by more than one at a time. For example, filter by go link type and drill down further by last modified date.
Check out our expanded dashboard filters to save time searching!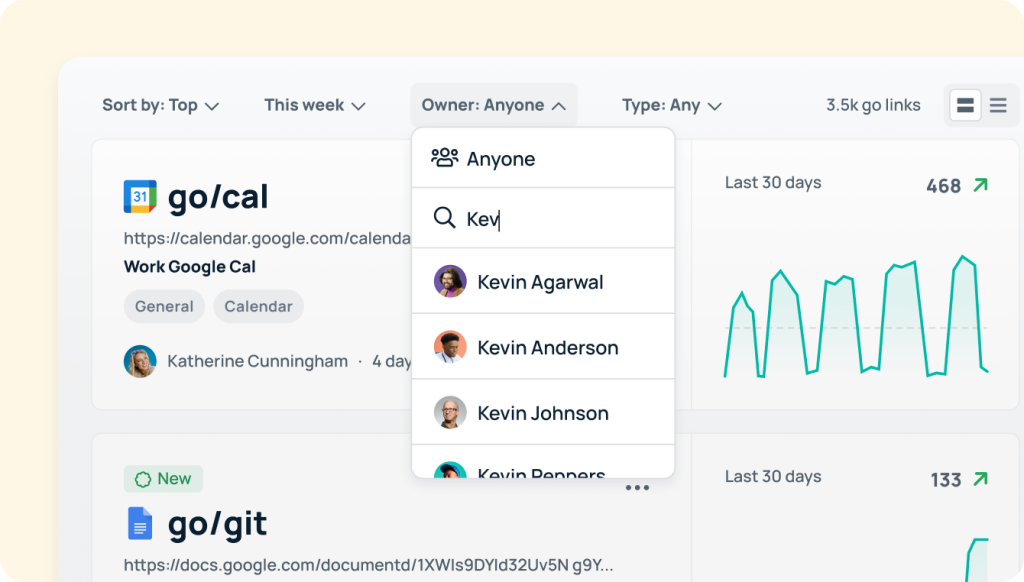 Convert go links in Google Chats
Go links are the easiest way to share resources with peers — especially in chats.
With our new Google Chat integration, we'll automatically convert go links typed in Google Chats into clickable resources. Just type /go, followed by your go link names in the chat bar, and in return, instantly clickable links!
No need to track down a URL. Share memorable go links that collaborators can access right from your Google Chats.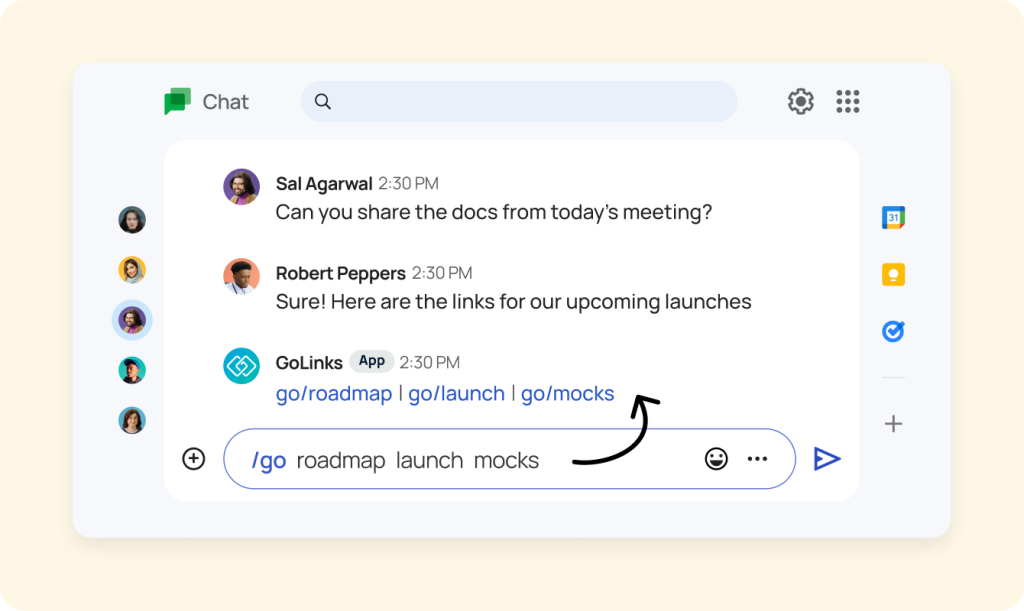 Visit the GoLinks dashboard
To see these GoLinks updates and stay on top of all new features we release, be sure to visit your GoLinks dashboard regularly. Don't have an account? Join for free at www.golinks.com.