Knowledge workers have a really hard time finding things, and sales representatives struggle with this just as much as other information or creative workers.
On average, employees spend 5.3 hours per week waiting to receive information, and 60% of employees state that it's difficult to get the info they need from colleagues in order to do their job.
This doesn't come as a surprise, does it? How many times have you hunted for something in Slack or an email chain? Probably daily or at least weekly.
In this post, we're introducing you to go links detailing how sales teams can use them to spend more time communicating with prospects and leads.
What are go links?
Go links are shared short links for teams. They replace URLs and can be used directly in your address bar to reach company information and resources.
For example, go/leads can be set up to redirect to the section in Salesforce or Pipedrive where sales teams can view their current pipeline.
So basically, a go link is an intuitive short link that any employee within your company can use.
How shared short links help Sales teams
Now that we understand what go links are, let's look more closely at how they can help sales roles specifically.
Prospecting and lead generation
When it comes to prospecting and lead generation, sales professionals need to use several different tools. Accessing them quickly can drastically improve the time it takes to discover and reach out to each prospect. You can use go links to quickly access your team's sales collaterals within Google Drive or a digital asset management system. To do this, set up a go link to your team's Google Drive of assets or a digital asset management system. Go links can also be used for lead targeting and lead enrichment tools.
Here are some of the ways that salespeople can use go links to help with prospecting: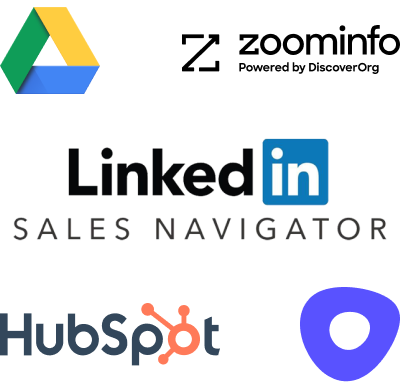 go/salescollateral → Google Drive
go/zoominfo → Zoominfo
go/enrichment → Linkedin Sales Navigator
go/warmleads → Hubspot
go/outreach → Outreach.io
Communication and collaboration
When work is broken into lots of different places, collaboration is much more challenging. Sales pros might collaborate on tons of different assets together (for example, a matrix of competitors or a running list of target audience concerns or a doc with cold call scripts that are working well). With go links, it's easier to remember where all of this work is supposed to occur so that team collaboration is much more likely. This can speed up internal communication while also maintaining cohesion in external communication.
Check out these example go links: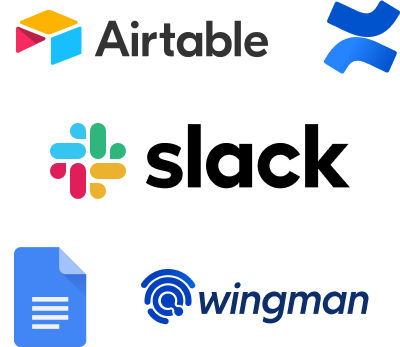 go/competitors → Airtable with competitors' strengths and weaknesses
go/meetings → Confluence page with the sales meetings' weekly agenda and how they can prepare for the meeting
go/playbook → A sales playbook in Google Docs that houses scripts, strategies, and processes.
go/tips → Slack sales channel for sharing learning experiences from working with leads
go/demo → Demo recordings on Wingman for training purposes

Tracking leads and deals
Of course, one of the main responsibilities of the sales team is working leads. They need to stay up to date with who their company contact is, what that prospect's timeline is for considering the solution, any changes with the company and so much more. GoLinks can drastically cut down on the time it takes for sales pros to find this information. They can set up go links for specific deals they're working with, leads in a certain pipeline stage, or their entire pipeline.
These are some example go links that help sales track leads and deals more efficiently: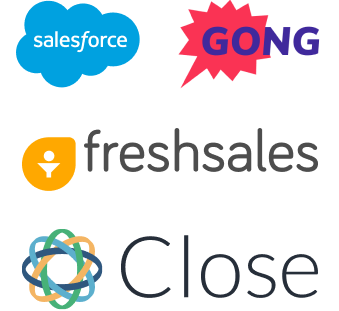 go/pipeline → Salesforce pipeline
go/gong → Gong.io
go/abccompany → Company information page on Freshsales
go/engage → Close.io list of warm inbound leads reps should engage with
Closing the deal
Is there anything better than finally closing a big deal? Sales reps have to walk a very fine line of being helpful and proactive versus coming across as impatient, pushy, or selfish. This is still very true towards the end of a deal, when (depending on the size of the organization), things can appear to move agonizingly slowly. At this stage, a number of tools and resources can help out a sales rep. They may want to pay close attention to what deals are in this pipeline stage as well as the status of each individual deal so they don't prod the wrong people. Quick navigation can help them find, save, and track critical information.
Legal docs and contracts could be updated at any time, but the right go link will always take you to the latest version.
These go links keep timely information and resources at hand: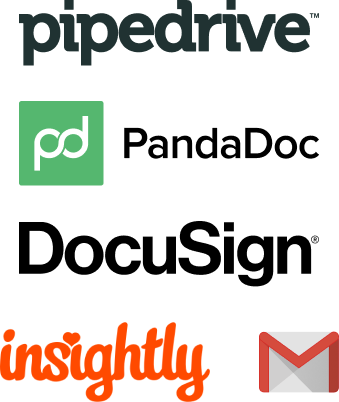 go/closing → Pipedrive deals in the final stage
go/contracts → Open contracts in PandaDoc
go/status → Status of all proposals in DocuSign
go/closedwon → All successfully closed deals in Insightly
go/handoff → The email template that sales use when handing off closed deals to CS
Sales teams juggle lots of different leads, which they find, reach out to, nurture, and close using a variety of tools. Using GoLinks can not only speed up sales professional's workflows and make them more productive, but they can also help ensure that they are collaborating in the same places and using consistent messaging that works.
Help your sales team find what they're looking for and close more deals with GoLinks.
Twitter • Linkedin • Instagram • Facebook • Youtube • G2 • GitHub