GoLinks, also known as go/links, golinks, or go-links, can help anyone in a company find what they're looking for fast. Before we jump into these internal short links, let's take a look at the problem.
While one study says that workers spend 1.8 hours a day searching for information, another says it's 2.5. Either way, that's a lot of time.
We have lots of productivity tools at work now. We have Gantt charts and Kanban boards and chat channels and digital asset management systems and Google Drive organization methods that no one follows properly. Important things are spread all over the place.
To combat the confusion, there are these little things called go links…
What are go links?
Go links are shared short links used within a company. They can be used to help anyone in a company find any resource, guideline, tool, project board, or anything else they're looking for.
Moving past that go links definition to gain a bit more clarity, let's take a look at some short links you're already familiar with: external short links!
You've probably used Bit.ly or another link shortener to help you share a link on Twitter, right?
Well, go links are sort of similar, except that long URLs get transformed into short human-readable links that people within a company can easily remember, use, and share.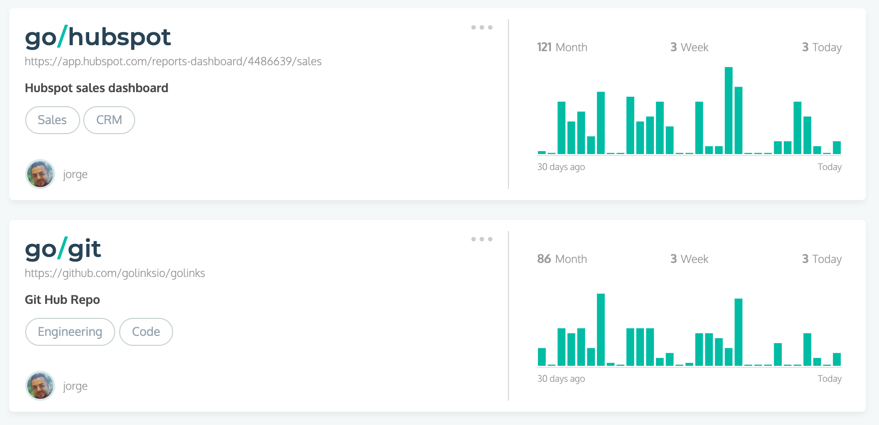 Go links only work for users within your organization. Any company could have the same go links, but they would go to different URLs.
For example, go/sales might redirect to Pipedrive at one company, while for another company it redirects to SalesForce. Only people within your organization can access these go links. Users first need to authenticate with SSO or their email before the go link will redirect.

Who uses go links?
Any company can get value from using go links. These internal short links not only help companies share resources with each other, but they also make finding and navigation lighting fast.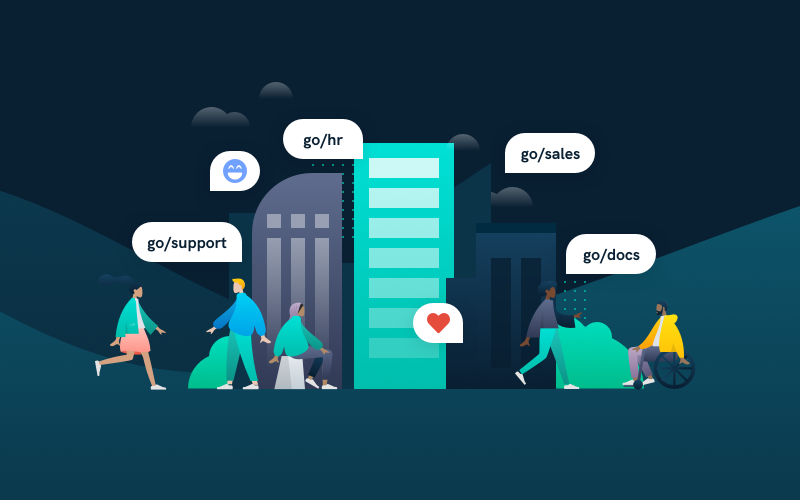 There are a lot of different use cases that apply to the company as a whole, and to any department:
Company-wide sharing: There are plenty of resources that everyone in your company needs to see. Let's say you have a free lunch on the first Friday of every month. You might make a go link called go/lunch to the Typeform where people can select their menu item or state any dietary restrictions. Then before your office team even sends out the reminder, plenty of employees will have already remembered that go link and handled their order.
Department-wide sharing: Similarly, each department or team will have resources they need to share with each other. For example, go/guidelines would be a quick and easy way for your content team to recall the brand and style guidelines.
Project speed: Is your team working on a big project? Maybe that Jira board or task list deserves it's own go link. Or you could make a few different go links for the important in-progress assets. GoLinks help collaborators work faster, so you might as well set them up for what you're working on now. Go/jira, go/sprint, go/backlog are all examples of popular Jira go links. You could set one up for any tool, board, or project.
Approved tool usage: Procurement teams and others in charge of selecting company tools really love go links. For example, if you have an approved business travel tool that helps you consolidate and track all business travel in one place, you could set up go/travel to automatically redirect employees to where they're supposed to make their ticket purchases and go/expenses for where they submit their expense reports.
Wiki improvements: Is your internal wiki as useful as it could be? Are you tired of endlessly jumping in and out of nested wiki folders and still not finding what you need? Create go links that target specific pages so that your engineering team can find engineering-specific info and your sales team can find sales-specific info. When you use go links, your wiki becomes a resource that employees want to return to. You can save time for employees and the admins who field their questions.
Tool and resource management: Setting up go links for your top tools can also help surface the tools everyone is using versus which ones are getting left behind. You can discover any duplicates, and get a real handle on the situation.
Usage monitoring: When you use our application GoLinks, you get reports on monthly, weekly, and daily usage so you can see if tools and resources are being utilized the way you would expect.
In addition to these company use cases, each department will get its own value individually from using go links, based on the nature of their work.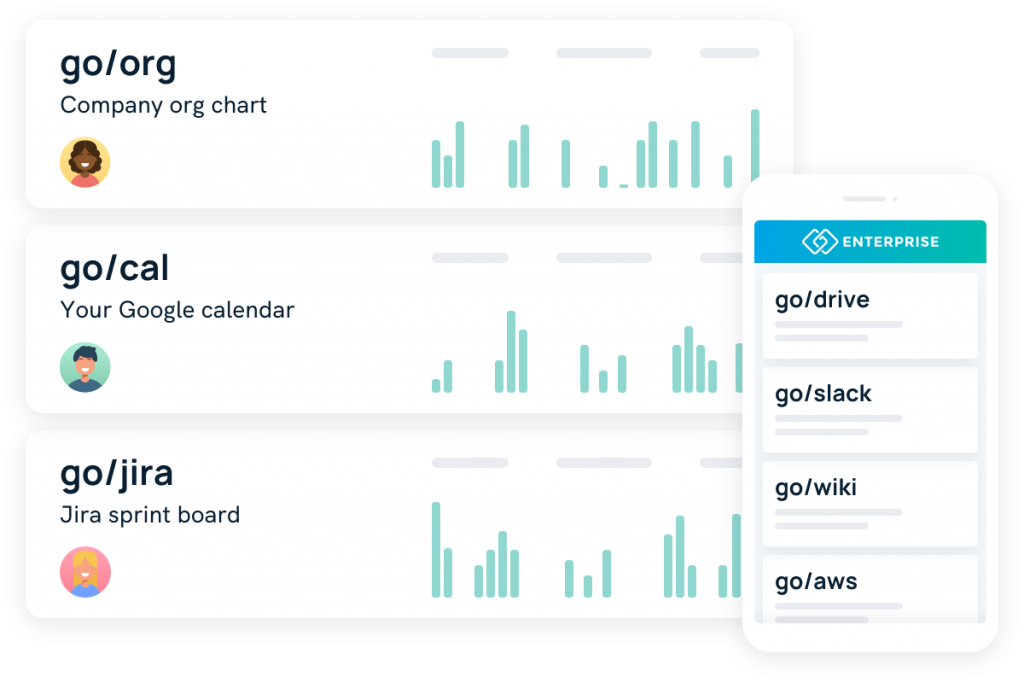 Here are just a few of the applications and use cases for common departments:
Development: Access and share code sources, issues, backlogs, and tools
Marketing: Access and share assets, guidelines, tools, and projects
Sales: Access and share assets, tools, and top accounts
Office: Manage and curate company-wide resources to reduce repetitive questions
HR: Manage and curate company-wide resources to improve employee experience and the usage of approved tools
Customer success: Access and share tools, priority tickets, customer accounts, and response guidelines
Finance: Access and share resources and tools, also manage and curate various company guidelines, such as the reimbursement process
Here's a quick overview of how to create a go link:
What companies use go links?
We won't get into the full history of go links, but long story short, they were first developed and released by an IT engineer at NCSU in 2010. Simultaneously, Benjamin Staffin at Google developed something similar, so that Googlers could find whatever they were looking for fast.
They used very intuitive and simple words following go/ to reach any resource with just a few keystrokes.
Go links are used by large enterprises like Google, Yahoo, Linkedin, Twitter, and Netflix. Today, go links are gaining popularity among tech companies of any size and in industries outside of tech.

Who can use my go links?
Anyone in your organization can use the go links that anyone on your team creates. Users have to authenticate to use GoLinks through SSO or email sign in.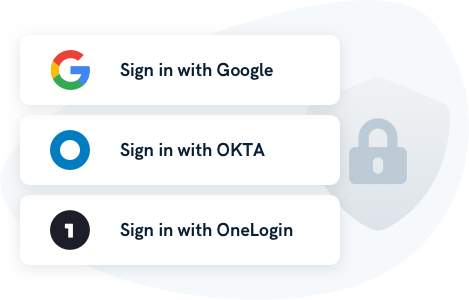 If the destination of the golink requires additional permissions to access, eg. a protected doc, the user will have to further authenticate. A go link is simply a redirect, so if someone on your company doesn't have access to whatever the final destination URL is, then they won't be able to view it.
For example, if go/dev links to a private engineering board in Jira, your marketing team won't be able to see it because they don't have permission from Jira.
Similarly, if go/guidelines links to your brand guidelines in a Google Doc, then anyone outside of your content team likely won't have the Google Doc permission to edit it, but they will be able to view it.
Should my company use go links?
If you want to increase your productivity and speed of collaboration, then yes, go links is a simple to use technology that can make a large impact.
You don't have to put your engineers to work to start using go links. The GoLinks application handles every aspect of go link creation for you, from setup to sharing to tracking. Get started today for free.
Twitter • Linkedin • Instagram • Facebook • Youtube • G2 • GitHub