The average worker wastes between 30 minutes and three hours per eight-hour workday. While some time is wasted on distractions or frequent breaks, many employees spend countless hours on inefficient processes established by their employer.
In fact, 26% of an employee's day will be wasted on avoidable administrative chores, unnecessary tasks, and outdated ways of working. Improving work process efficiency not only saves time, it also improves your employee experience by making it easier for your team members to do their jobs effectively.
In this article, we'll walk through how you can narrow down the biggest time wasters in your work processes and improve process efficiency across your organization with GoLinks.
Why should you improve process efficiency?
Process inefficiency is one of the biggest threats to your organization, with negative impacts on productivity, financials, employee satisfaction, retention, and more.

Building more efficient work processes can:
Boost productivity
Positively impact your bottom line
Reduce frustrations from your team members
Improve employee retention
Automate repetitive or administrative tasks
Free up time and brain space for more meaningful work
The #1 problem with all work processes
Often, processes are slowed down by various productivity problems, including repetitive tasks, poor communication, siloed teams, and outdated tools.
However, if you work at a computer (which most of us do, these days), every work process you do involves one thing: links.
Link management is an often overlooked piece of work process efficiency. Consider this: every app, tool, document, or resource you use is accessed through a link.
Now, think about how much time you waste every day navigating to tools or dashboards. How many times have you struggled to find the right slide deck, branding doc, or meeting notes? How often do team members message you asking for a document they can't find in your shared drive?
The truth is that struggling to find or access links when you need them is probably slowing down your work processes more than you realize. Many people use tools like bookmarks to manage links, but it's hard to navigate dozens or even hundreds of bookmarks. Plus, there is no way to manage bookmarks cohesively across your organization. 

How to improve all your work processes with one tool
There's one tool that can help make all your processes move faster. GoLinks is a tool you may not realize you need, but it can help streamline knowledge management, improve productivity, and build more efficient business processes across your organization.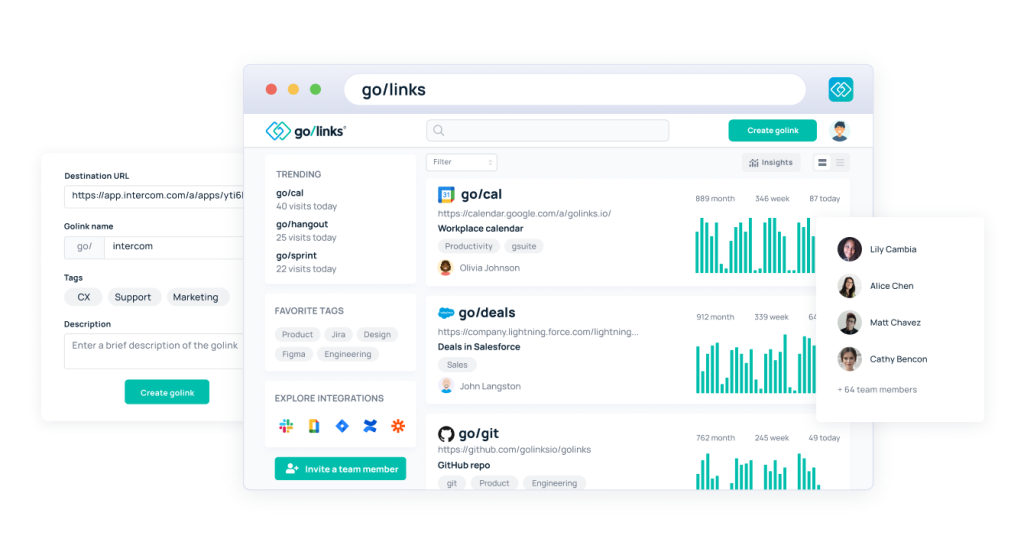 How GoLinks helps improve work process efficiency
GoLinks improves productivity by helping teams find and share information quickly. Here's how it works.
Go links are intuitive short links that can be shared visually or verbally. Plus, the GoLinks dashboard allows you to manage roles and permissions, create variable go/links, track link history and usage, and seamlessly integrate with Slack.
You can use GoLinks to:
Onboard new hires with go/employee-handbook, go/training-videos, or go/benefits
Find and share resources with go/meeting-notes, go/clients, or go/branding
Streamline processes with go/sales-decks, go/design-review, or go/IT-support
Instacart, for example, was looking for a productivity tool to streamline their onboarding process and increase organic knowledge discovery. Learn how GoLinks helped Instacart streamline processes and save 1000 hours per month.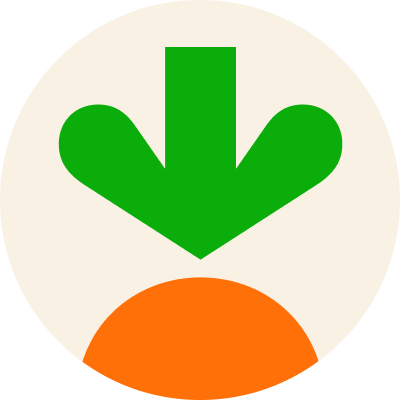 "GoLinks is an easier way to access information rather than having to dig into places. It makes information instantly available versus having to search."

—Jack Canio, Instacart
4 steps to improving work process efficiency
Now that you know what tool you can use to improve efficiency, here are some additional steps you can take to fully optimize work processes.
Assess your current processes. Talk to your team and take stock of what tools you're currently using to support key process flows. Evaluate what's working, what isn't, and where teams waste the most time.
Set goals. Process efficiency is defined as how much effort is required to achieve a business goal. It's important to align process and efficiency goals with your business goals. Then, quantify what progress will look like.
Develop an action plan. Identify who is responsible for rolling out new processes and training team members. Choose apps or tools (like GoLinks) to boost efficiency and process automation.
Focus on continuous improvement. As your business, technology, and team evolve, your processes should evolve too. Continually assess and optimize your processes over time.
Get better process efficiency with GoLinks
From onboarding and knowledge sharing to daily tasks, GoLinks can reduce the amount of time wasted on inefficient processes. Interested in what GoLinks can do for your organization? Try GoLinks for free