With so many companies purchasing new remote work tools, there remains the problem of actually using them.
Over the past month, 17,220* roundup listicles were published about the tools your team should try to boost remote work efficiency. (*Just kidding, we made-up a number.)
Now that you've learned about all remote work software and you've bought a lot of new subscriptions, it's time to actually utilize these new tools. How can you onboard your team? How can you get the most out of your new tech? How can you track that each tool is really being used?
That's exactly what we're exploring today, because we all want to get the most out of what we're paying for.
Speed up the rollout process
Before the coronavirus, 44% of US companies didn't allow remote work at all. The current work-from-home orders have placed information workers into two categories:
Those who were already using cloud-based SaaS tools
Those who were using on-premise tech, manual processes, and in-person communication to execute on and manage their work
What camp does your team fall in? Whether or not your team already has a remote-work-enabling tech stack in place will likely affect how swiftly you can roll out additional tools. That's a fact.
What doesn't change is that every company can speed up the rollout process by more easily providing access to new tools. GoLinks can help you create super short internal links for sharing new tools across even large organizations.
For example, let's say that you partner up with a remote mental health provider like Lyra. The GoLink for information on how to download the app and receive mental health coaching could be go/mental-health or go/cope. Managers and colleagues can easily share this link amongst each other to make sure everyone knows about this brand new resource.
Instantly share tool replacements
One of the most confusing things about adding new remote work tools is simply letting people know what they should be using and when they should start using it.
Even with all of the communication channels available to us (Slack, email, intranet announcements, etc.), things get lost or go unseen.
To make sure employees are using the updated tools, use GoLinks to set up short internal links that redirect to whatever the admin dictates.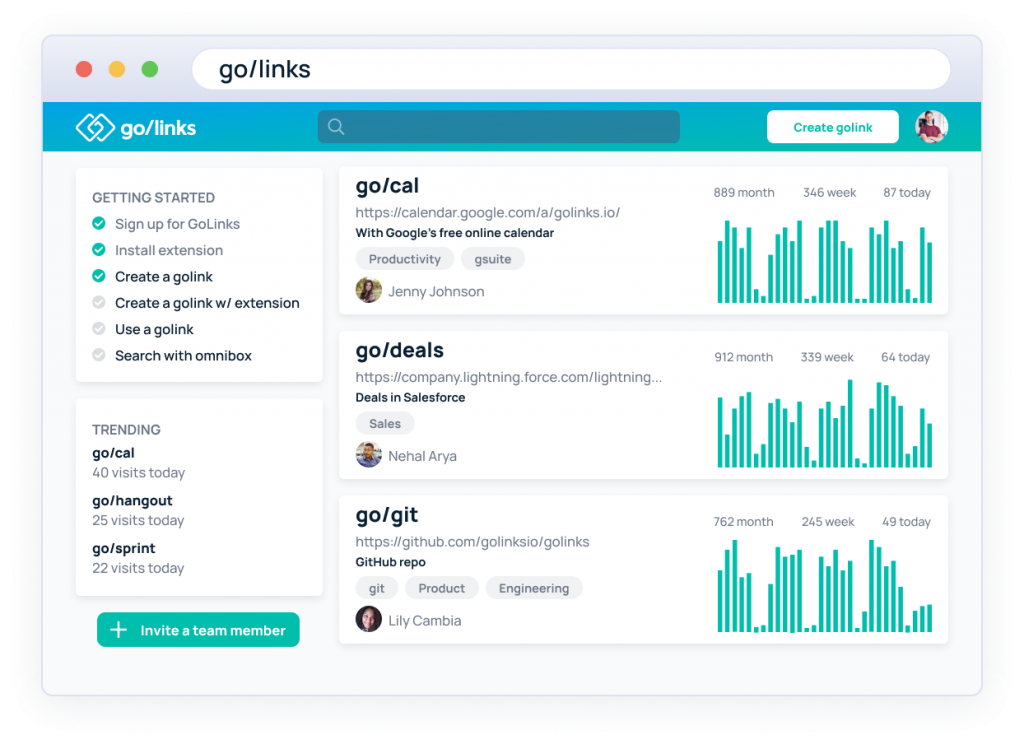 Here are some example go links:
When you switch from one tool to another, you can change what the go link redirects to. For example, go/hr could stop redirecting to Zenefits and start redirecting to Gusto. This way, employees automatically get taken to the right tool without having to remember to make the switch.

Preset rules, tool organization, and expectations around use
Very early on in the rollout process (before team members are touching the new tool), you need to set up rules and expectations.
Here are some examples of what this looks like:
Slack channel organization
Trello boards purpose
Notion workspace organization
Cloud file sharing folder organization and access
Zoom room settings, number of Zoom rooms, administrators for Zoom rooms
Administrators for creating go/links
Expected usage of Notion versus Google Docs and Google Sheets
For every tool you need to rollout, take time to ask yourself some important questions. How do I expect different groups or teams to use this tool? What user settings and access levels do I need to set up? How can I preset other settings or dummy content to put the desired organization in place?
Turn the answers to these questions into your pre-rollout checklist, and during and after rollout schedule time to review the effectiveness of the settings you chose.

Host virtual onboarding workshops and coworking sessions
People on your team will have very different levels of comfort with the new tool. That's why it's important to provide a variety of optional resources for getting started (in addition to a mandatory meeting or video you might have).
Make it easy for people who need extra help to drop in and get that support.
Here are some ways you can help out your team:
Onboarding teaching sessions help via Zoom
Office hours and Q&A sessions held a couple times a week the first and second week you introduce the tool, so people can pop in with questions
A virtual coworking session in the tool via Caveday or Zoom so team members can hop in and watch how you utilize the new tool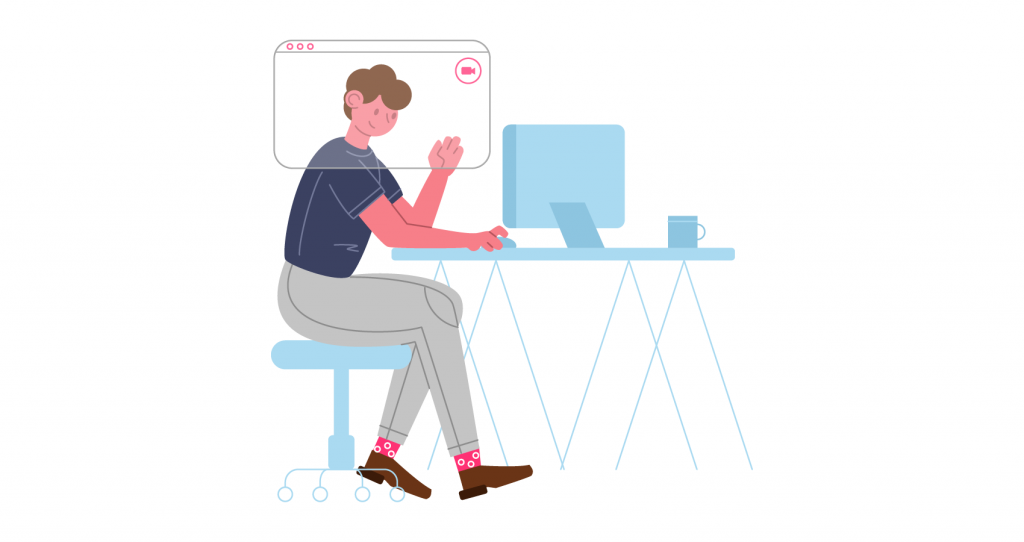 Essentially, you need to get creative. You can't all gather around one person's computer at the office. You can't walk over to each other's desks. You need to drum up ways for people to ask questions and get support during the rollout process, so they don't procrastinate getting their questions answered.
Use every feature you're paying for
In today's SaaS world, there's a whole lot of overlap between various tools. Some vendors take the approach of being an "all in one" solution and add in lots of features so their users don't have to integrate a bunch of different tools. Other vendors like to focus on just the main function or feature.
Review what you've bought recently with what you already have. A new tool you just subscribed to might be able to satisfy the reason you bought it while also eliminating the need for other products in your tech stack. For example, if an e-commerce company purchases Privy for analytics-powered pop-ups to save carts before abandonment, then that company might be able to do away with Active Campaign and start using Privy not only for pop-ups but all emails too.
For any new tool you use (whether it can replace multiple subscriptions or not) you want to get the most of it. Let's say you purchased Zendesk Support Suite. You'll want to make sure your customer success team is getting the most out of that purchase by surfacing all features. A great way to do this is to create go links for different feature areas like go/support, go/selfservice, go/analytics, and go/knowledge. This allows quick access to all of the parts of that platform.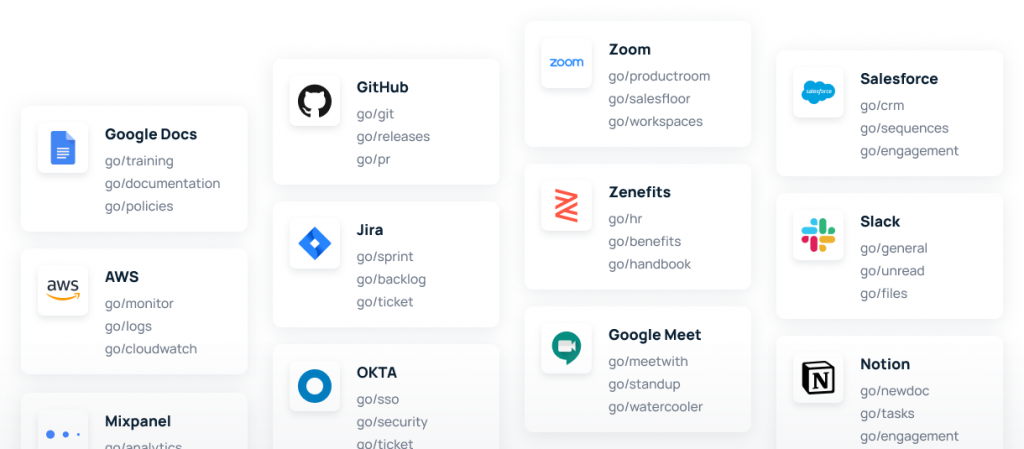 Review which tools are getting used and which aren't
You've paid for new subscriptions to remote work tools that will help your company succeed, but do you know if they're getting used?
Some tools are easier to track than others. For example, a project manager will know who doesn't update Jira cards and who does.
But reviewing the utilization of other tools can be more challenging. If you have a page where you post announcements, company news, or stand up summaries, you can't immediately know the percentage of adoption.
This is another place where using GoLinks can provide a ton of value. The platform lets administrators track the usage of the internal short links. You can see how many times a particular go link is used in any time period. If you find issues, you can remind your team or reconsider the necessity of that tool.

Twitter • Linkedin • Instagram • Facebook • Youtube • G2 • GitHub