Low software utilization plagues companies. Working in the enterprise software industry, we know that half the battle is getting people to use software, not just sign up for it. With the average time to recover customer acquisition costs at 5 months, retention matters.
But it turns out that software customers have just as much to gain from utilizing the tools they purchase. Every year, US companies waste their software costs: 37% of software is unused, amounting to $259 per user per year.
There is good news. When companies master software utilization, not only do they experience cost savings, but improved efficiency too.
In this post, we talk through the dangers of underutilization of software and explore ways to fix it.
Why does software utilization matter?
Not using software you pay for like throwing away an unopened can of soup past its expiration date — but on a grand scale. The case for combatting underutilization is as simple as not wasting money.
However, any enterprise always has dozens of competing initiatives. So why should your company work on utilization improvements now?
Improve company culture — You don't want to send a message to employees that wasting company resources is okay. But, if you don't have effective software utilization practices, that's what you're doing.
Create a strong foundation for future tool usage — When you find ways to improve the utilization of one tool, that can carry over to something else. Creating great rollout processes and systematizing software usage reviews will only help with any license your company purchases in the future.
Software spend will grow — By 2023, 35% of workers will use bots or other forms of AI. Since AI solutions tend to be more expensive than other types of software, this showcases a growing need to prioritize software utilization and put smart strategies in place.
Top causes of poor software utilization
It's clear that improving company-wide utilization of paid tools is an initiative that should not be procrastinated any longer.
But how did we get to this point where billions of dollars go to waste each year? How did it get this bad?

Let's take a look at some of the most common causes of unimpressive (or even horrendous) software utilization:
Lack of knowledge of software subscriptions and capabilities — Employees might not know about software licenses that are in effect for their department or the entire company. They might also not know about the capabilities of certain software.
Tool overlap — The functionality of some tools might overlap, causing undesirable waste. For example, if the company is really deep with a tool that provides A and B, and another that provides B and C, no one might take the time to find something that covers A, B, and C. Or, such a platform might not exist.
Higher comfort level with other tools — Your company might be paying for a software subscription that goes unused simply because employees prefer something they used in their previous jobs. Maybe they like that other tool so much that they make do with the free version of it, meaning you're paying for unused seats of the software that the majority of the team uses.
Bottom-up software purchases — The consumerization of enterprise software is good news for many. We all get to enjoy better UX and increased buying power. But things get messy when too many employees start to seek and sign up for their own tools. When budget owners from different teams and departments choose different software that could be consolidated, the company can experience unnecessary costs.
Lack of ongoing training — It's easy to think we know everything about our favorite software. While you shouldn't encourage employees to learn every detail about every piece of software they touch (that could be a waste of time), you should make sure that everyone is committed to mastering the most important, initiative-driven pieces of their tech stack.
With the global revenue for enterprise software companies at around $209 billion this year, businesses spend a lot on software. In fact, businesses spend between 4% and 25% of their revenue on software, with the average business spending 8% of revenue.
If you can curtail the above issues, then you can not only experience significant cost savings but also cut back on wasted employee time from manual or repetitive work.
Examples of underutilized software across multiple categories
While it differs greatly for each type of software, the average utilization of a tool looks something like this:
20% of features are used regularly
30% of features are used infrequently
50% of features are rarely or never used
No matter what software your company is paying for, some of it is going to waste.
Now, this isn't always a bad thing. You don't want employees poking around in feature sets they don't need. But, you do want to ensure that employees are utilizing important features and minimizing unnecessary tool overlap and expenses.
While feature usage is challenging to measure, overspending isn't. According to Cloudability's 2019 survey, a whopping 69% of respondents admitted to overspending on cloud services by up to 25% of their budget.

Remember, underutilization isn't just about paying for what you need, it's also about reducing manual work and increasing efficiency.
Here are some examples of software that can be severely underutilized:
CRMs
CRMs are among the fastest growing enterprise software companies, and they usually represent a hefty expense.
Your team is using a CRM for keeping track of leads through closing, but they're using a separate email tool for automating nurture emails, instead of using the email features your CRM provides. At the same time, your sales team is paying for a separate intent signals software, rather than use a CRM that includes this feature.
Help desk software
Is your team using separate tools for help docs, live chat, and customer support tickets? If so, you can consolidate all of these things.
On the other hand, if you're not dealing with tool overlap, you could still be underutilizing a software. For example, that AI support bot feature you're paying for? That might be wasted dollars if your customer support team would rather provide real-time help.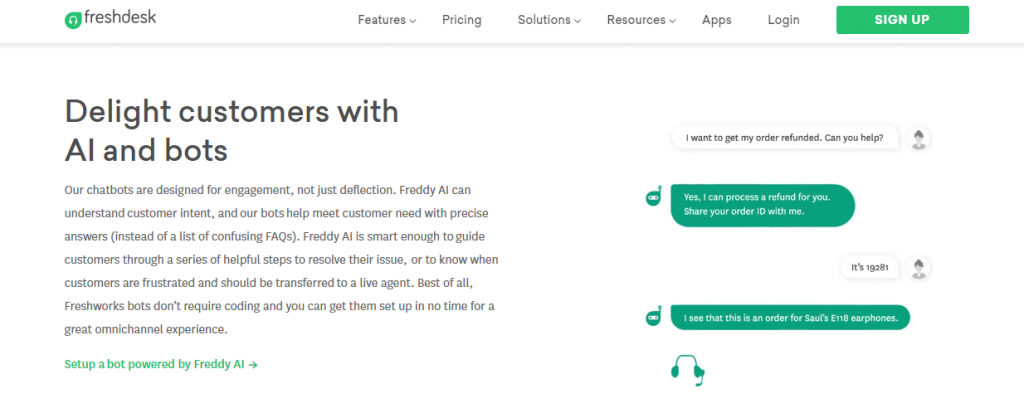 Expensing
This example also illustrates the time wasted on manual work.
Your business travel software allows team members to tag each trip with a certain project, client, or other budget categories. If your team doesn't use this feature, the CFO has to go and manually ask everyone about the purpose of the trip so they can better analyze the company travel budget.
Project management
Your CTO decides to move the company from Asana over to Clickup, so that docs and spreadsheets can be used right alongside Kanban boards. If employees still don't understand how to tie Clickup docs and spreadsheet cells to tasks, then it could be hard for others to track down their work, meaning your productivity purchase is actually costing everyone time.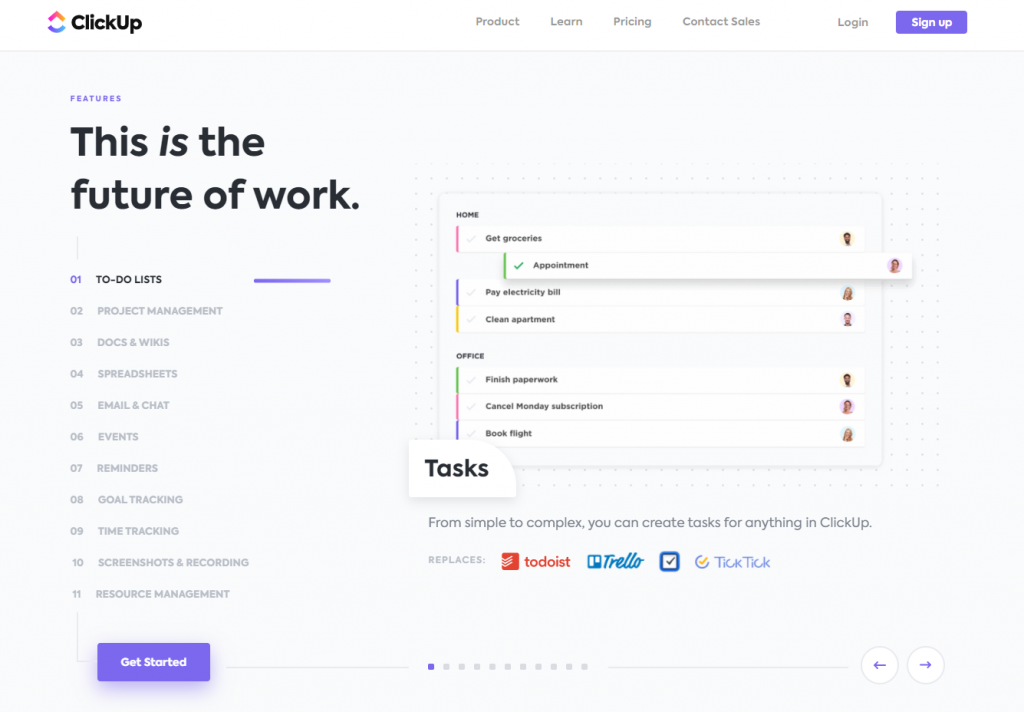 Some employees are intimidated by its complexity and revert to using Google Docs instead, meaning you have knowledge and assets stored in different places with no rhyme or reason as to why.
Marketing tech
For some type of marketing SaaS, you need a best-in-class master of one, not a jack of all trades. With email marketing software, for example, you want something that integrates directly with your important systems and includes the tagging features you need.
But there are plenty of other features that can be combined into an all-in-one platform to increase cost savings. For example, you can use a content operations platform that includes social media scheduling and influencer outreach, rather than to use separate tools for each of these functions.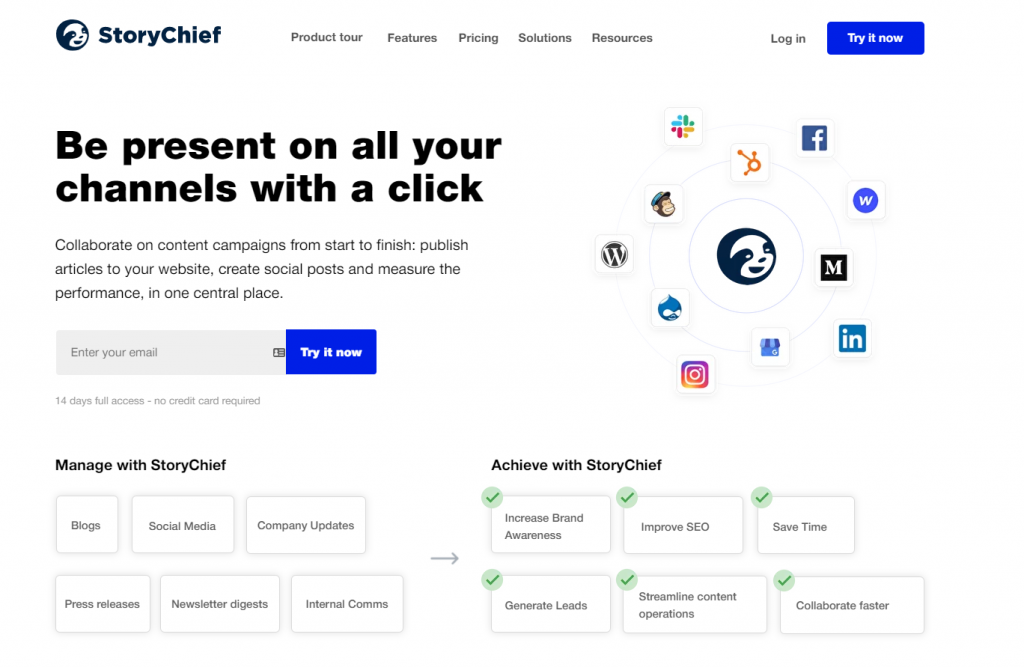 Strategies and resources for improving software utilization and cost savings
So, what can you do to help your company utilize software for both cost savings and efficiency? Here are the top strategies to employ:
Kickoff new software on the right foot
When the objectives for using a new software are clearly communicated by the organization, users are 3.5 times more likely to report that the tool is a successful initiative.
Make sure that new intended users of a software understand…
The goals and objectives for the software purchase
All expected use cases
What other software or processes it replaces or nullifies
Who in the company is expected to use it
Where to turn for help maximizing the software
For every new tool you implement, we recommend that you follow a clear software rollout plan that includes goal clarification, proactive communication, and documented timelines.
Internal department and team software reviews
Encourage budget holders at least once a year (if not twice a year) to review all software expenses. Of course, they should be reviewing expenses anyway, but it's easy to just skim through a list of expenses and assume you need it all, so ask that they do a separate review for software and really analyze how well these tools are being utilized.
Budget holders need to dig deeper and survey their team about different tools because while there might be initial adoption, continued utilization is a different story altogether.
Interdepartmental tool consolidation
A CTO or CFO might be able to get different departments working together to consolidate tool usage and strategize optimization. For example, you might be able to save money by getting different teams on the same project management software, rather than allowing each team to choose their own. Just be sure that the only frustration will come from having to migrate, and that you won't force teams to give up important features.
GoLinks dashboard for tracking software utilization
With the GoLinks dashboard, you can easily keep track of what web applications are getting utilized. Go links are short, intuitive links for internal use (for example, go/help could redirect to a help desk software).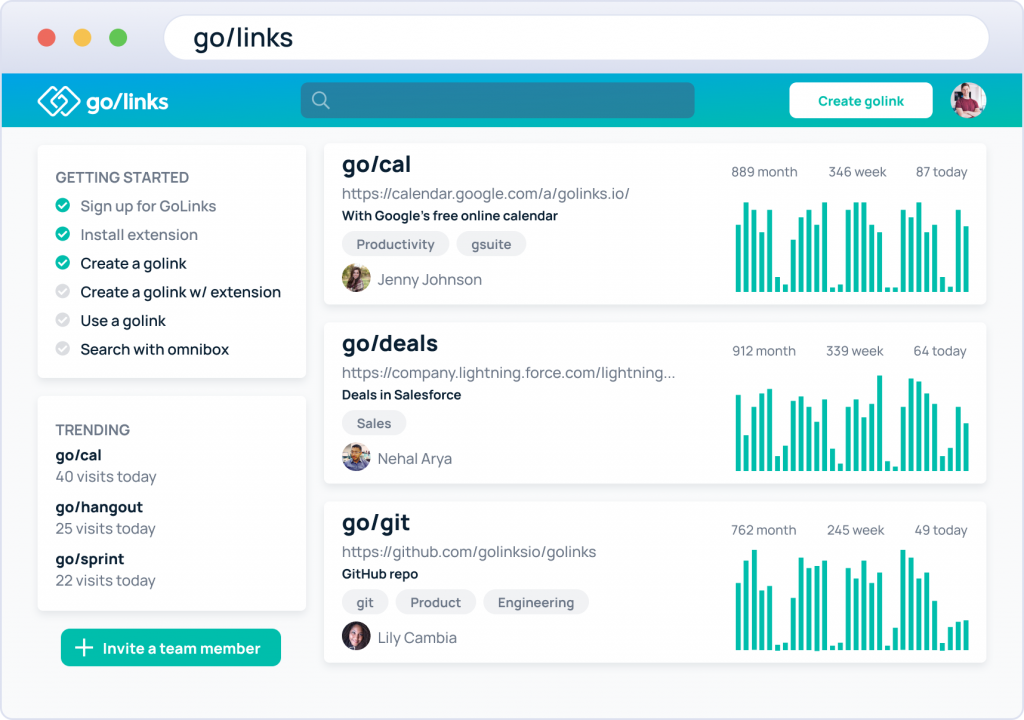 Inside the dashboard, you've got useful analytics into which go links are used regularly and which ones aren't. This way, after you setup go links for all of your paid tools, you can find out within a month which ones might not be worth paying for anymore, or which ones are important and need more communication and encouragement to maximize usage.
Ongoing team training for top platforms
The smartest way to prevent employees from signing up and paying for other tools is to make sure they know everything their current tech stack can achieve.
Team leaders should help their team members identify the top 2 to 4 tools that truly impact their goals and performance and encourage them to attend a webinar or reach out to the company's Customer Success Manager quarterly. They are typically eager to train your team (we are at Go Links!).
To improve software utilization, the most important thing is to never give up. Help everyone identify what tools matter so they know where to focus their professional development efforts and training. And if a tool isn't pulling its weight, just cut it.
Not all tools make the cut. Even if you are doing all the right things, your team may still not adopt the new tool and that's ok. Forcing team members is not conducive to positive work culture and is a sign that there's likely something better out there on the market.
Track software usage and help everyone find what they're looking for faster with GoLinks.