Do you have too many browser tabs open?
If so, you're not alone. In today's fast-paced digital world, it's easy to accumulate a large number of tabs as we work, research, and browse the internet. But having too many tabs open can cause several problems, including decreased performance and memory usage, as well as increased clutter and confusion.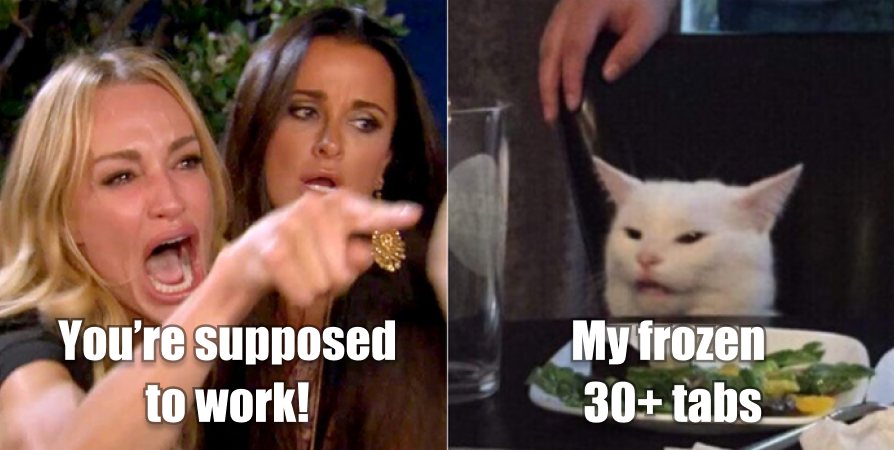 Here's a scenario that might sound familiar to you:
You're in a virtual meeting with coworkers, and it's time to present a project you've been working on.
You share your screen and suddenly realize (with embarrassment) that you have no clue which tab or browser window it's under.
You have what feels like 99 tabs open, and a few painful minutes go by before you find the correct tab.
It's at this moment that you realize you need to get your tab problem under control.
Fortunately, there's a simple solution: GoLinks.
What is GoLinks?
GoLinks is a Chrome extension that allows you to organize your tabs by creating custom links (aka go links) that take you to a specific URL.
For example, a long Google Docs link like this:
https://docs.google.com/presentation/d/1yVcZihiShg ❌
Can become a short, memorable link like this:
go/presentation ✅

With go links, you can close all inactive tabs and only keep the ones you need, while still having easy access to these web pages when you need them. This can significantly improve the performance of your Google Chrome web browser and help you stay organized.
Why should you use go links for tab management?
Here are a few reasons why go links should be your go-to tab organizer:
Go links only take seconds to create, so they won't add time to your workflow.
Go links can reduce the clutter and visual noise of having multiple tabs open, allowing you to streamline workflows and focus on the task at hand.
Go links can easily be shared (verbally or visually) with others, allowing for simple collaboration and communication.
Go links live in one dashboard where you can centralize company knowledge.
Go links can protect sensitive company data and systems by providing access to approved users only.
Go links can be tracked, thus providing insights into which links are most used.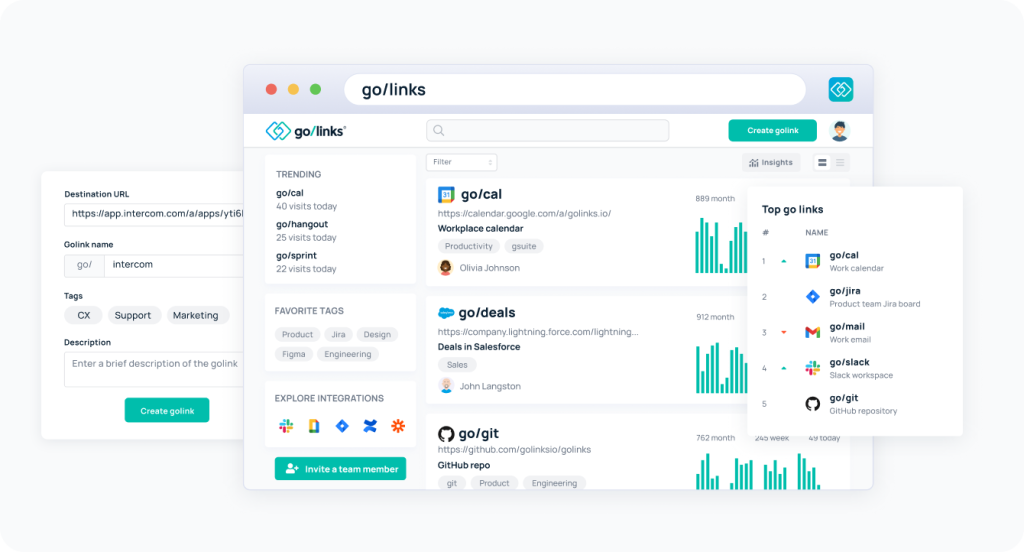 How to use go links to organize your tabs
If you're ready to give go links a try, here's a step-by-step guide on how to set them up.
Step 1: Sign up for GoLinks
To use this tool, you first need to create an account. Click here to sign up for free.
Step 2: Install the browser extension
Once you have an account, you are ready to install the extension in your browser. Here's a tutorial on how to install the GoLinks extension.
Step 3: Create your first go link
When you're on a tab that you want to turn into a go link, all you have to do is click on the GoLinks extension icon. Fill out the new link name, add tags and a description, and you're good to go!
Step 4: Accessing your go links
You can then access this go link at any time by typing it directly into your browser. Goodbye cluttered tabs, hello streamlined workflows!
Additional go link features
Easily share go links with your team.
Typically, when you need to share a specific link with a coworker, you have to hunt it down in your tabs or bookmarks, and you have to then copy and paste it. With GoLinks, sharing links becomes way easier. Since go links are short and memorable, you can share them verbally over a meeting. Or you can quickly type it into a chat or email.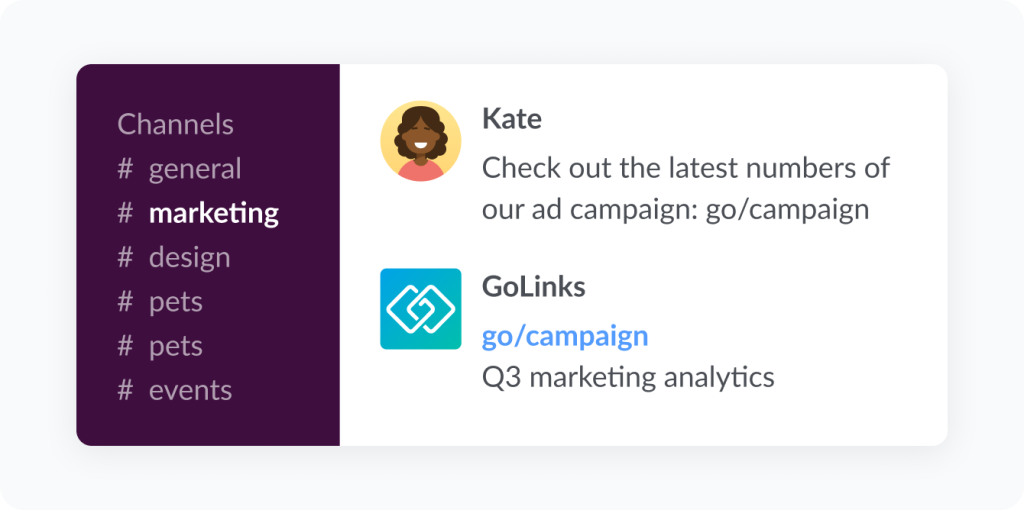 Access go links on the go.
Another great feature of GoLinks is that you can use them across devices. If you have a go link open on your computer, you can access the same go link on your smartphone or tablet using the GoLinks app. This can save you a lot of time if you need to switch between devices while working on a project.
Quickly search and browse go links.
GoLinks also allows you to search your go links, which can help you quickly find the one you're looking for. You can search by keywords and tags, which is a real time-saver if you have a lot of go links and need to find one quickly. This is much easier than clicking on every tab you have open trying to find the right one.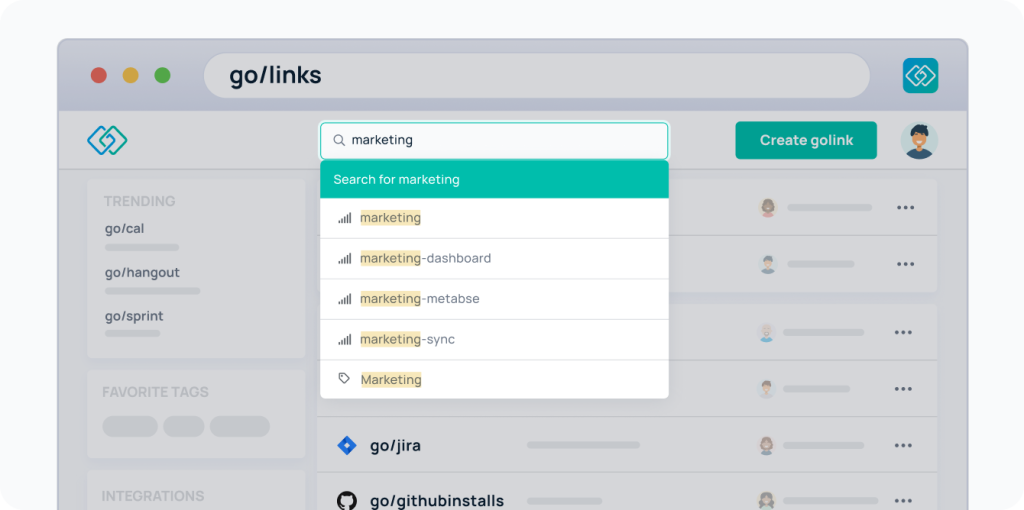 Improve your productivity with GoLinks
GoLinks allows you to organize your tabs, improve the performance of your browser, and stay organized while working. So, if you're tired of dealing with digital clutter, give GoLinks a try and see how it can improve your browsing experience.