It's that time of year once again! G2 has shared their Fall 2022 Report, revealing the leading software in hundreds of categories. In the Spring and Summer 2022 Reports, G2 recognized GoLinks as a leader in the URL Shortener software category. This quarter, we're thrilled to share that we've once again been recognized, earning 8 badges for our usability, ease of implementation, quality of support, company growth, and more!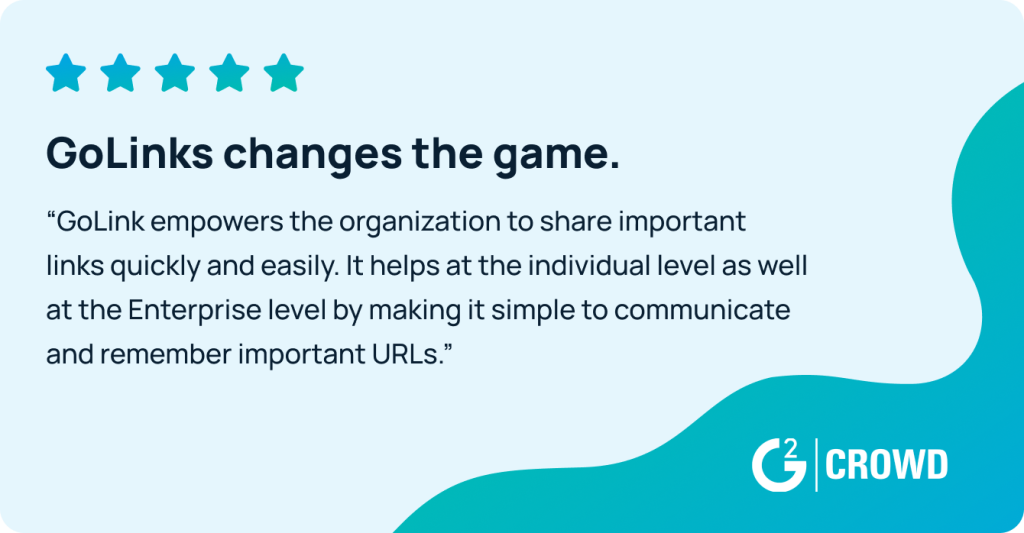 About G2 and The Link Shortener Software Category
Every quarter, G2 scores software and services based on the reviews left by the user community and data aggregated from online and social networks. They then use an algorithm to calculate market presence and customer satisfaction.
The Link Shortener software category highlights tools that create abbreviated versions of web addresses, called shortlinks. These shortlinks redirect anyone who clicks on them or types them into the browser to the original long-form web address.
Though many link shortening tools are meant to create external custom branded links for marketing use, GoLinks is uniquely designed for internal use, helping employees quickly find and share information. As one G2 reviewer put it, "GoLinks has greatly enhanced our internal communication, creating different memorable sources for all kinds of information."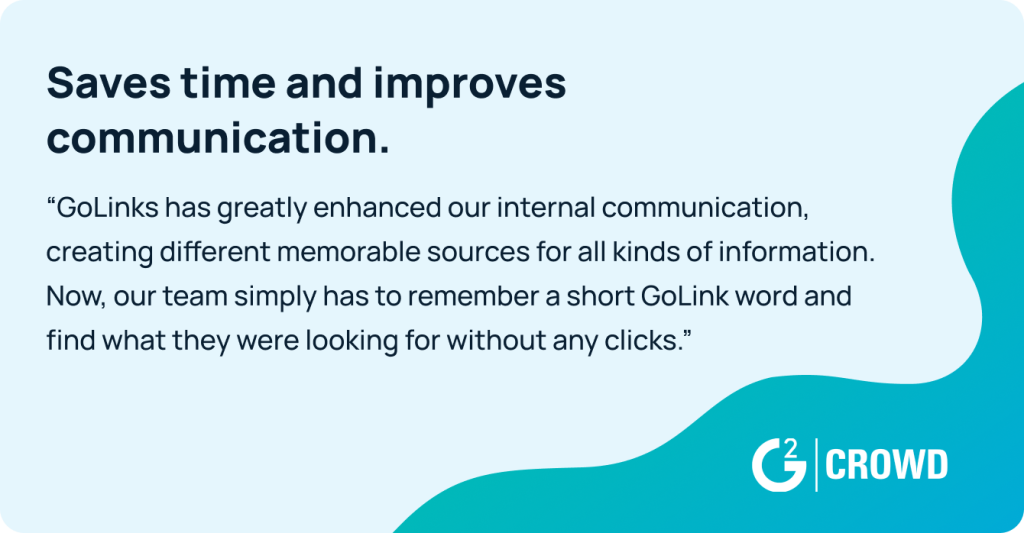 In comparison to the other leading URL Shortener software, GoLinks ranks in the top 5 overall for:
Best Meets Requirements: We strive to make administration and adoption easy to meet customer needs. 
Users Most Likely to Recommend: Our customers are likely to recommend us for our quality of support. 
Fastest Implementation: We make implementation a breeze, and our customers see fast user adoption. 
Momentum Leader: GoLinks has experienced continuous employee, social, and web growth – and we're not done yet! 
Best Est. ROI: Our customers recognize a fast return on investment when implementing GoLinks. 

Of course, our 4.7-star rating is all thanks to our users, enterprises and startups across all industries, using GoLinks to work smarter, not harder. Click below to hear why companies like Instacart, GitHub, and DoiT choose Golinks.