Jira helps your projects run, and with the new GoLinks Integration, those projects can run faster and more efficiently. Don't just take our word for it – trust our users, who use nearly 500,000 go links for Jira per month.
Learn how GoLinks helps users overcome efficiency obstacles on Jira.
Without GoLinks, link management on Jira isn't intuitive
Jira is a project management solution trusted by teams in engineering, design, DevOps, and more – sometimes all at the same company. With so many daily users, Jira generates countless links for project management boards, backlogs, issues, and tasks.
All these links can be overwhelming. Time spent navigating within Jira is time away from impactful work; if you can't find the right ticket, you can't fix that bug or render that mock-up.
With the new GoLinks integration, Jira's navigation problems are a thing of the past.
6 reasons why Jira and GoLinks are better together
Go links are short, easy-to-remember links that replace long, clunky URLs. These work especially well with Jira. Once you've added the GoLinks Jira app, the go links you already use are automatically converted into clickable links in Jira descriptions and comments.
To better understand the benefits, here are 6 ways you can work smarter with Jira + GoLinks:
1. Navigate to important resources more quickly
Instead of sifting through hundreds of Jira links and boards, find what you're looking for faster and more intuitively with GoLinks. A memorable, shareable go link like go/roadmap can take anyone on your team directly to the resources they need.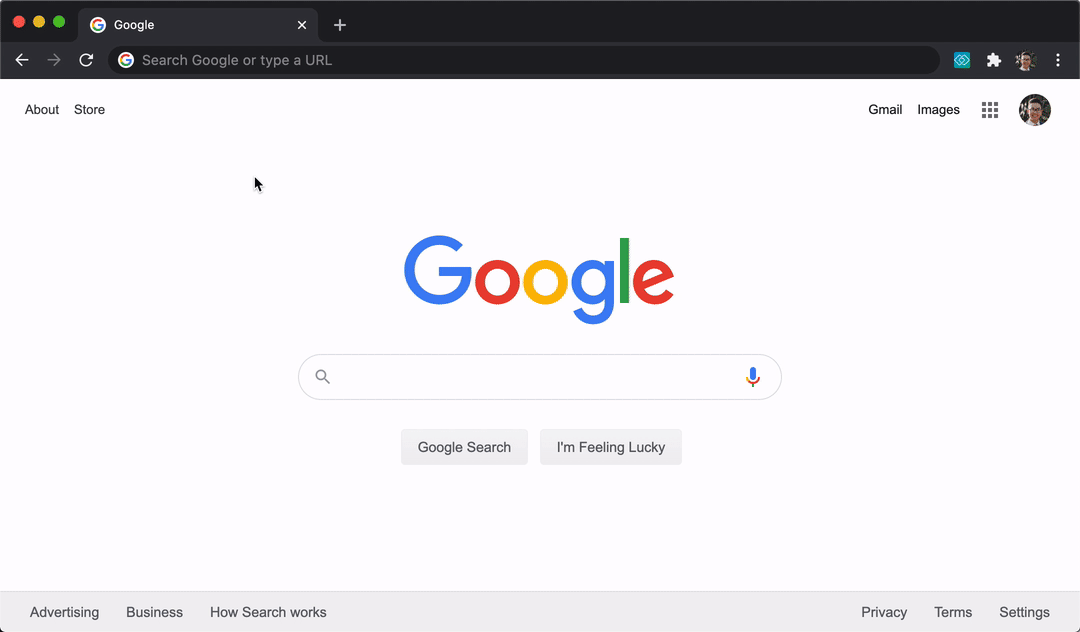 2. Instantly convert go links to clickable redirects
Type a go link directly into a Jira description or comment, save, and watch plain-text go links become clickable go links. These redirects save time by navigating to a new doc, ticket, or board with just one click.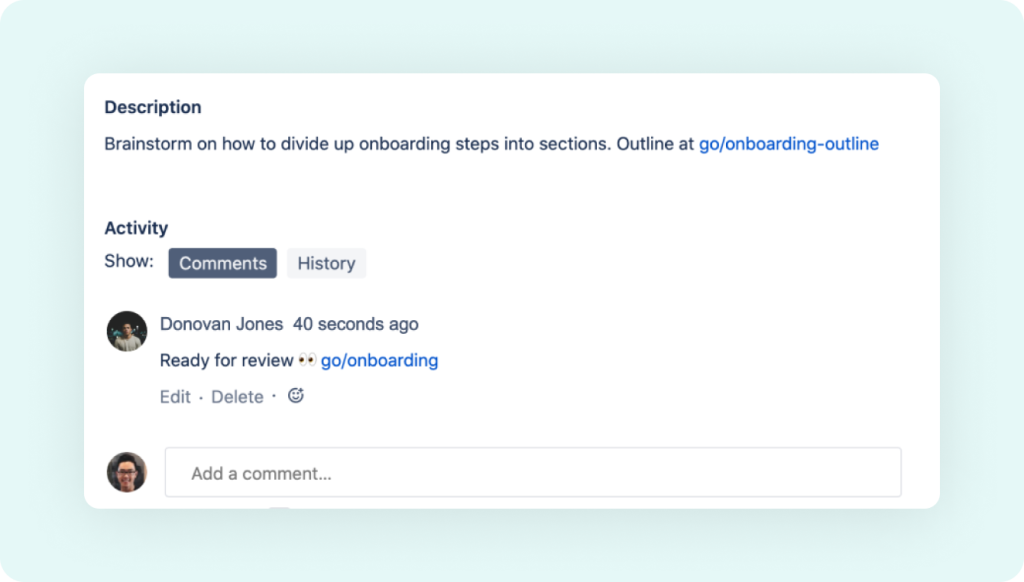 3. Create variable go links to automate efficiency
If you like using go links to save time, you'll love variable go links. This feature allows you to target specific pages within the same website – but you only need to create one go link.
Here's an example: if you create the variable go link go/issue for Jira, you can easily navigate to different pages by changing the variable – in this case, the ticket number. So, go/issue/3 will take you to issue 3, and go/issue/8 will take you to issue 8. Now anyone on your team can use this variable go link to reach every Jira issue. That's powerful productivity.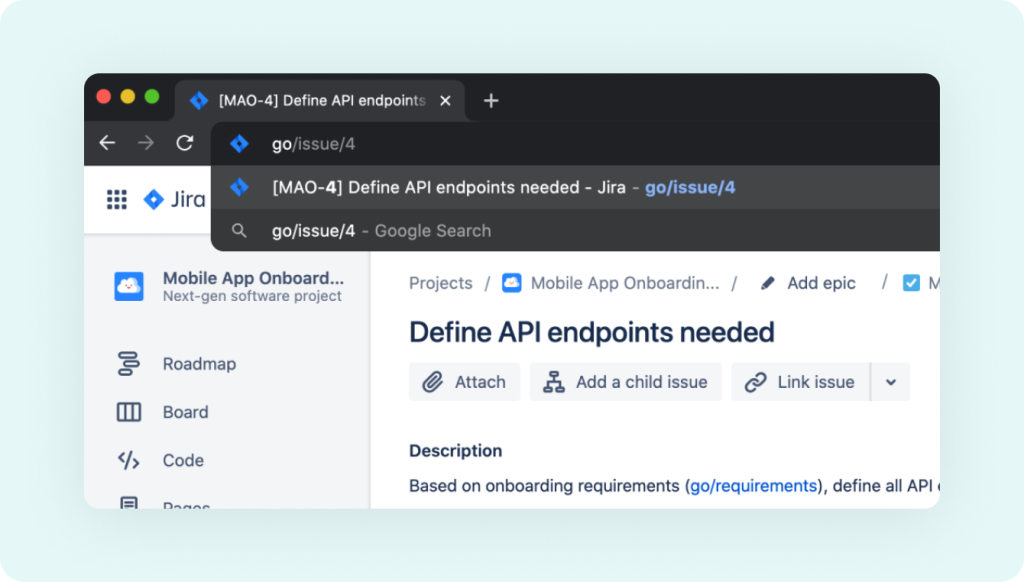 4. Share seamlessly between teams
Let's say Design needs to do a refresh of existing assets. Marketing can easily share the Google Drive folder with relevant copy – it's as simple as adding go/one-pagers to the Jira ticket description.
That shared information is more accessible and visible with go links. You can easily scan ticket descriptions and comment chains for go links, which stand out as clickable hyperlinks. Plus, the human-readable go link provides clear context about where the link redirects, unlike a long and generic URL.
5. Fully utilize Jira for better project management
A robust solution like Jira is often underutilized, especially by newer team members just learning the ropes. The GoLinks integration helps teams maximize Jira's capabilities by making backlogs, burndown charts, epics, and releases more discoverable, shareable, and usable.
6. Stay secure with access restrictions
The GoLinks Jira integration balances ease and security. Go links provide easy navigation for team members who already have access to resources, but they don't alter Jira access restrictions. This means someone can't use a go link to view a task or board that isn't intended for them.
Another security benefit of GoLinks is URL masking. By sharing go links instead of full URLs, you safeguard company resources by not exposing any links to critical business information.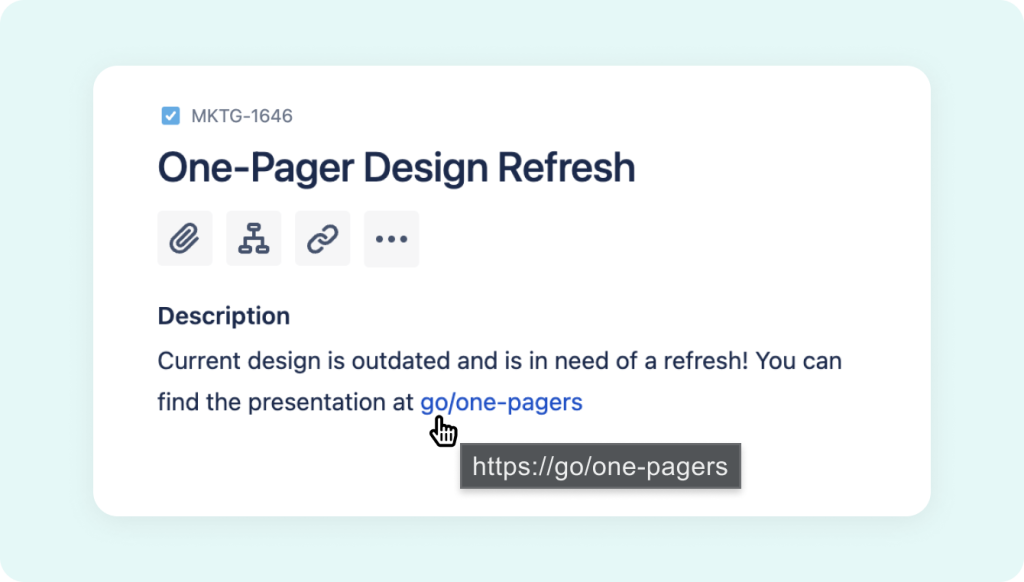 Get Started with GoLinks for Jira
With Jira and GoLinks working together, project management has never been easier. Add the free extension today to boost speed and efficiency across your team.
Want more productivity hacks? Learn about other integrations on the GoLinks app marketplace.