We've launched some exciting new product updates in the last month! Learn more and see them live in the video below.
Improvements to our iOS and Android apps
In a work-anywhere world, we've all been in these situations:
A coworker in a different time zone asks for a document late at night.
Or a teammate asks a question, and you know precisely the link to send them — but you're away from your computer.
With the GoLinks app, working on your phone is seamless. Like magic, access any resource or save a new one to your library — from anywhere. This month, we made improvements to both our iOS and Android apps, bringing the full functionality of GoLinks to mobile.
Download the GoLinks app today!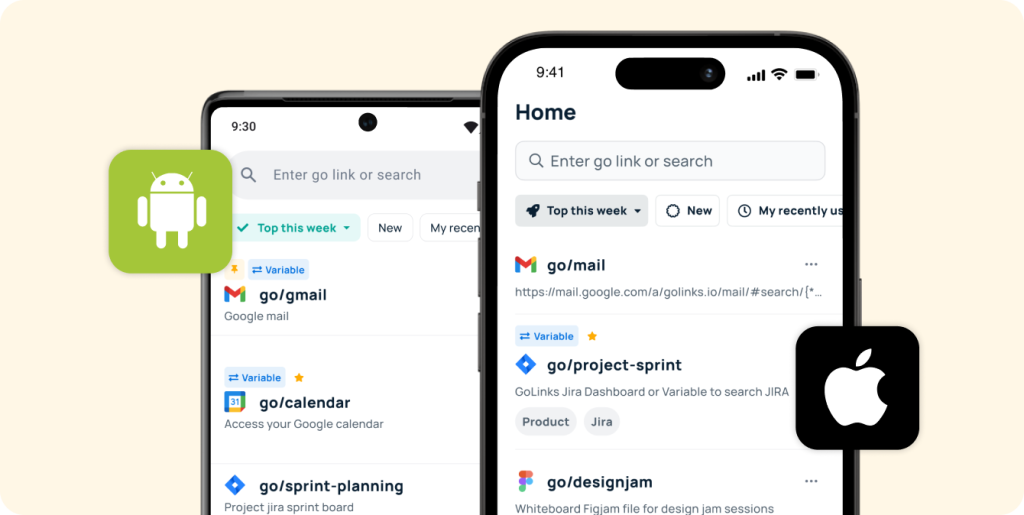 Invite teammates from your Slack directory
GoLinks makes sharing information so easy, you'll want to invite your whole company. And now you can, with faster than ever access to teammates.
When new coworkers join, invite them to your GoLinks workspace in a few clicks by connecting to Slack. Access your team directory from the GoLinks dashboard and select multiple teammates at once. They'll each receive an email invite to join.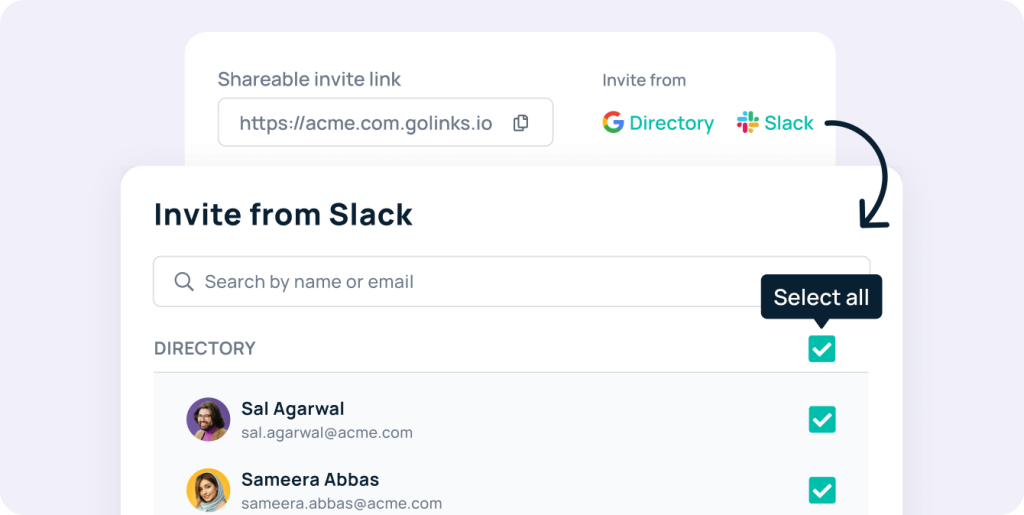 Visit the GoLinks dashboard
To see these GoLinks updates and stay on top of all new features we release, be sure to visit your GoLinks dashboard regularly. Don't have an account? Join for free at www.golinks.com.