Overview
The GoLinks Microsoft Teams integration allows teams to easily discover and share go/links in any public channel. When a go/link is used in a message, the bot will respond with a thumbnail that contains information about the go link. Clicking on the thumbnail will redirect users to the destination URL.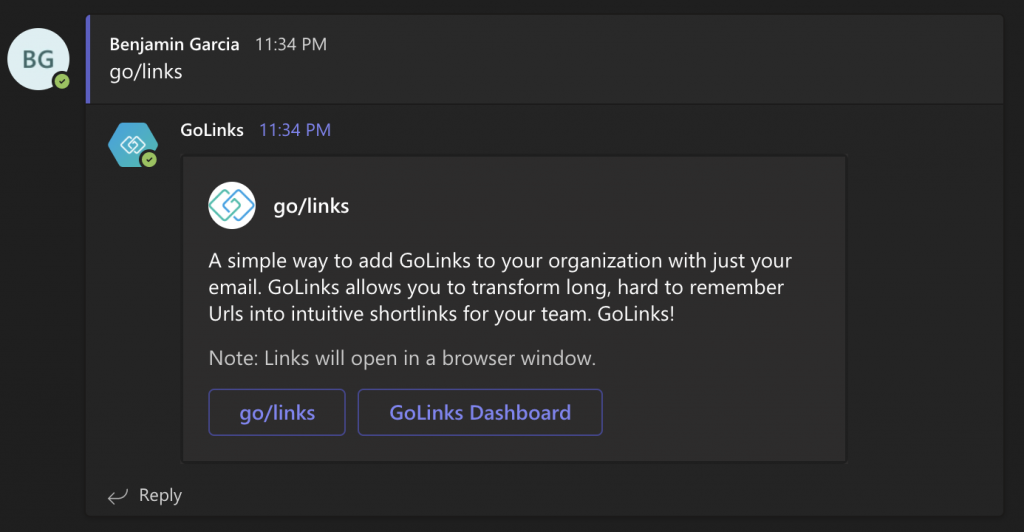 Note that the bot only sends notifications and you are not able to chat or @mention it.
Prerequisites
In order for the redirects to work, you need to have an active account with GoLinks and must be logged in. You can sign up for a free account at the Sign Up Page.
For new accounts, please make sure to first create go/links in the GoLinks dashboard so that they can be resolved in Microsoft Teams. If the bot does not find a valid go/link for your workspace, it will let you know that it is invalid.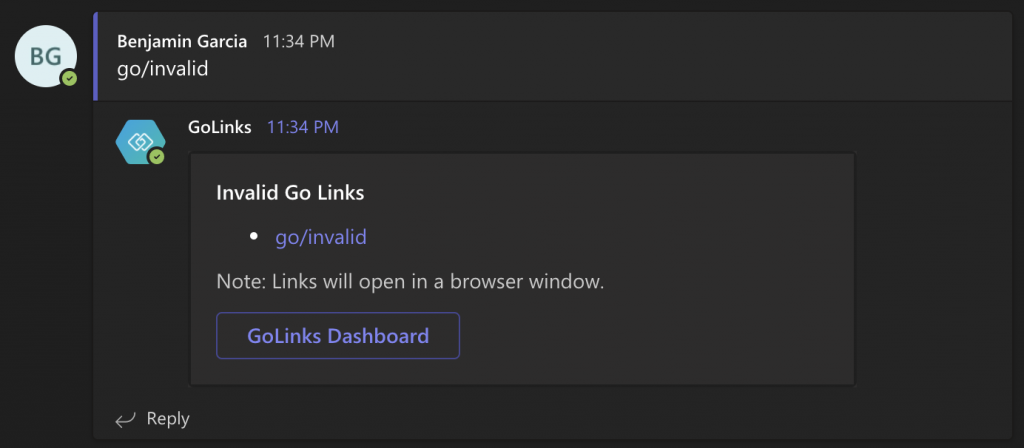 Installation
Please follow these steps to install the GoLinks Microsoft Teams application:
Go to your Microsoft Teams account and on the Apps page, search for GoLinks.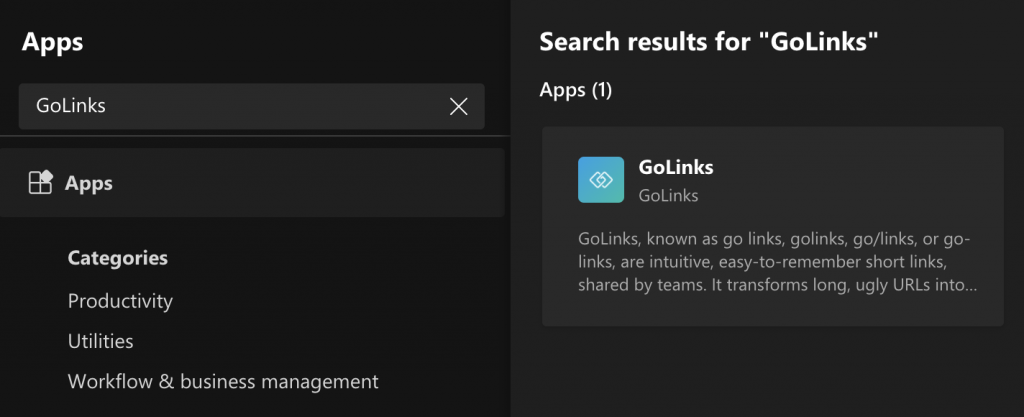 Click on the GoLinks app and in the modal, click Add to a team.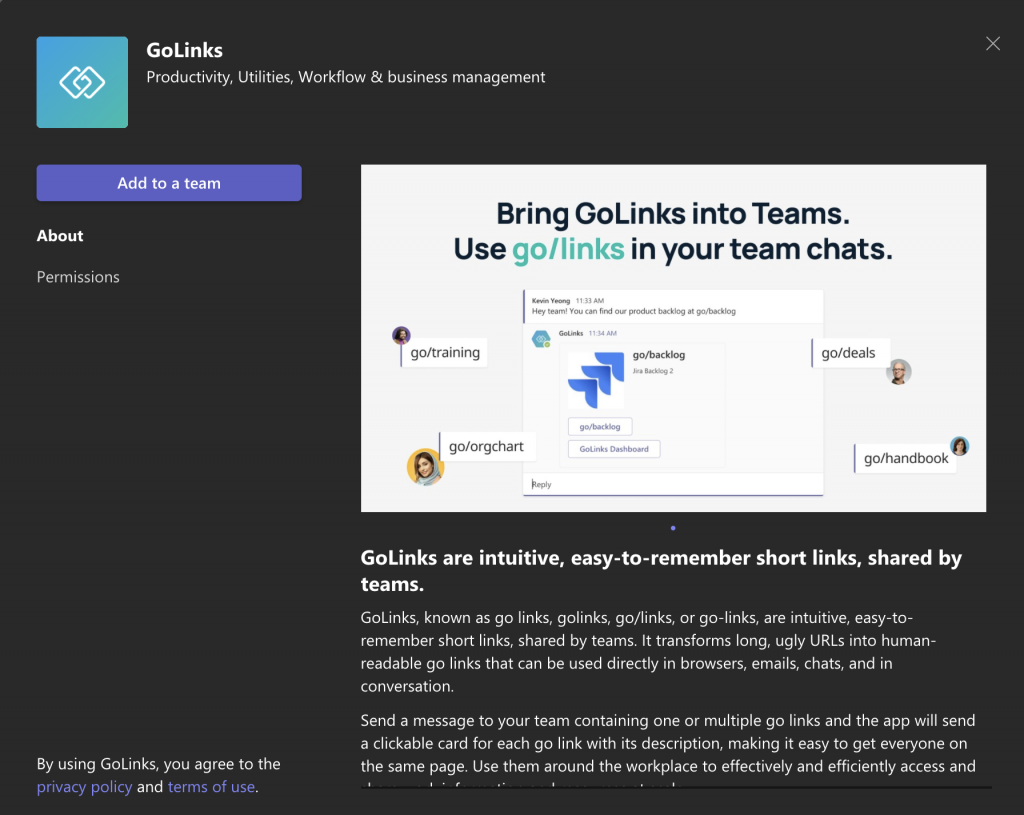 Enter the name of the team or channel name and click Set up a bot.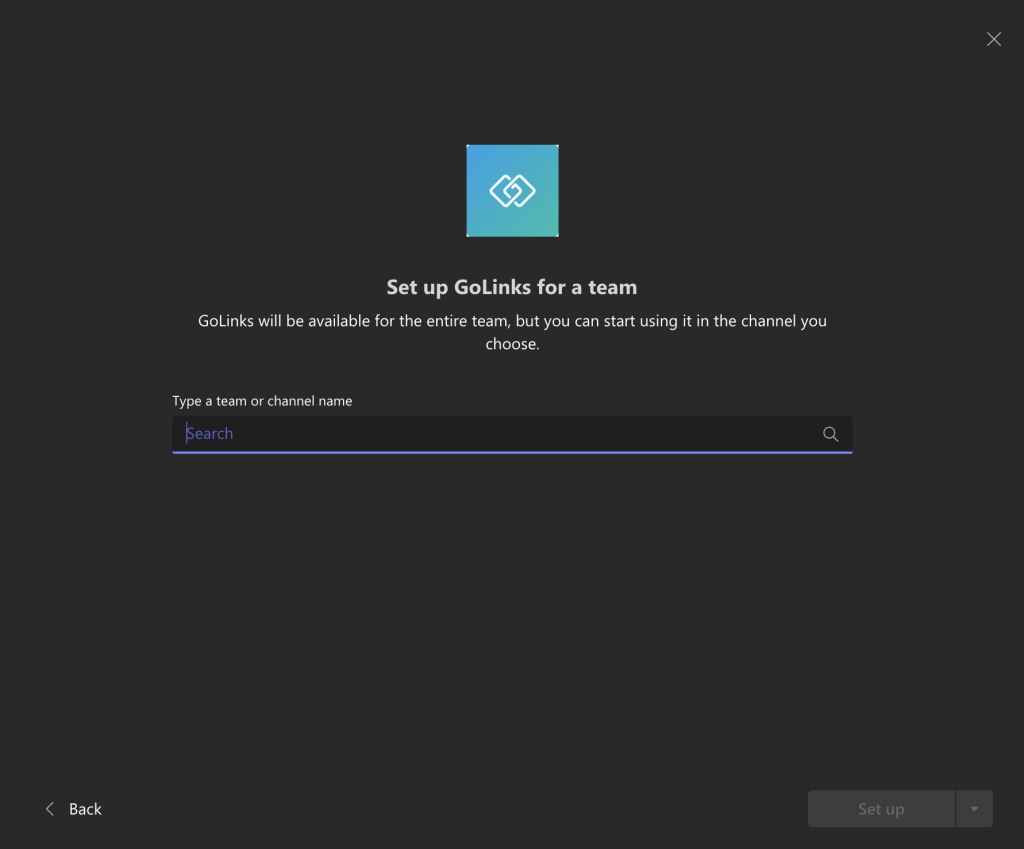 Once the bot is set up, a welcome message is sent to the General channel. That is it, you are ready to start using the app! Now, add the app to any other team you want the GoLinks app to resolve go/links in by repeating these steps. Note that it may take a few seconds after installation for the bot to respond to go/links.

Using the app
Once the GoLinks Microsoft Teams app is installed and added to a team, you can start using go/links in any of that team's channels and the bot will resolve them. An example might be reminding your team to check their calendar by going to go/cal or to find the product backlog at go/backlog. If your Microsoft Teams organization has multiple teams, the app must be installed in every team you want to use go/links in.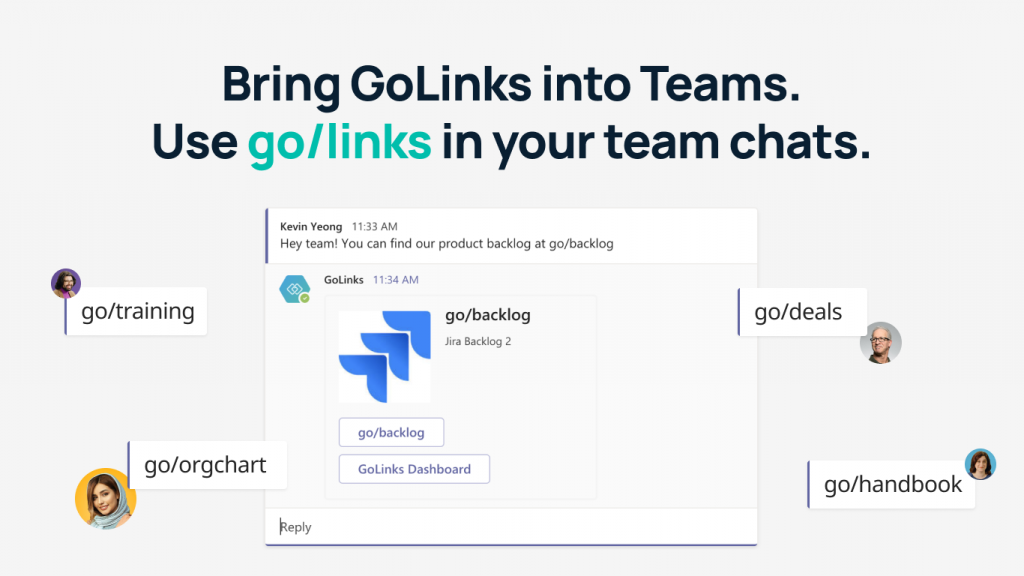 If you need help or have questions about the app, please reach out to support@golinks.io.