As a leader, there's plenty you want your team to accomplish, but if you had to boil it all down to a simple statement, it'd be something like this: You want to increase team productivity.
Regardless of what else happens, you need your employees to get their work done. It sounds simple in theory, but it's far more complicated in practice.
How can you help your employees tackle their to-do lists without skyrocketing their stress levels? Let's take a look at some common productivity blockers as well as how you can knock down each one for your team.
What Does Team Productivity Actually Mean For Employees?
Before we break down the ways to increase team productivity, it's important to get a better understanding of what employee productivity actually looks like.
It's tempting to use a purely quantifiable measure—like the number of hours they work or the volume of tasks they get done, but looking only at how much they do will lead to stress, resentment, and eventually even burnout.
Take a step back to get a more holistic view of employee productivity. Are team members engaged in the work they're doing? Do they have the resources they need to do it well? Are they satisfied with what they're producing?
All of that matters, just as much as how many tasks they're checking off their to-do lists. And the best part? Focusing on those less tangible measures will boost productivity even further, since happy workers are 13% more productive.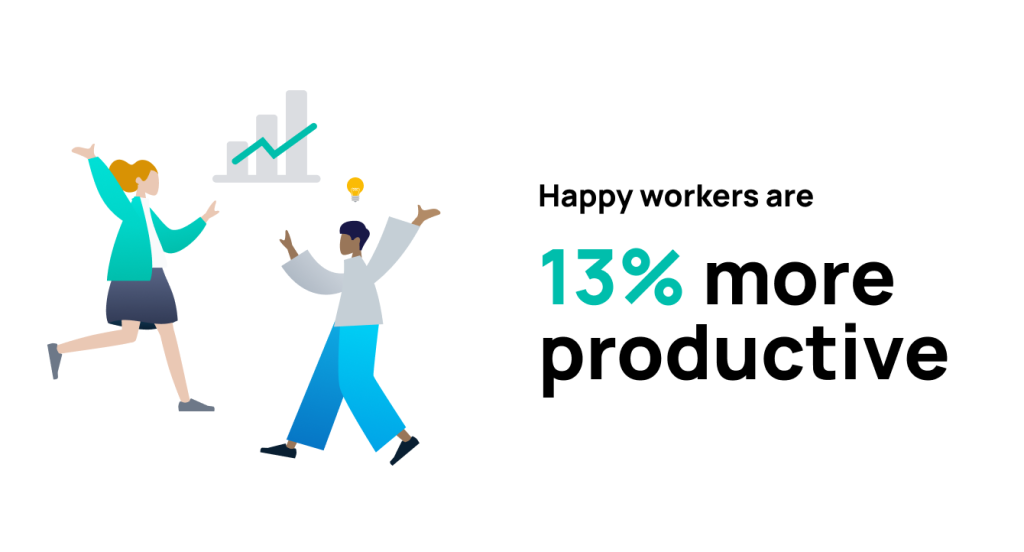 5 Ways To Improve and Increase Team Productivity (And Help Your Team Get More Done)
Now for the most important part: What are some ways to improve productivity on your team?
There's no shortage of things that threaten to throw employee's efficiency and effectiveness way off track. Here are five common obstacles that sabotage productivity and how you as the leader can step in and help your team get more done.
1. Team Productivity Problem: Too Many Meetings
Recent research states that the average person attends 11-15 meetings per week.
That might not sound so awful, but here's where things turn bad: not many meetings are actually beneficial. In fact, a whopping 70% of meetings do nothing more than keep employees from productive work.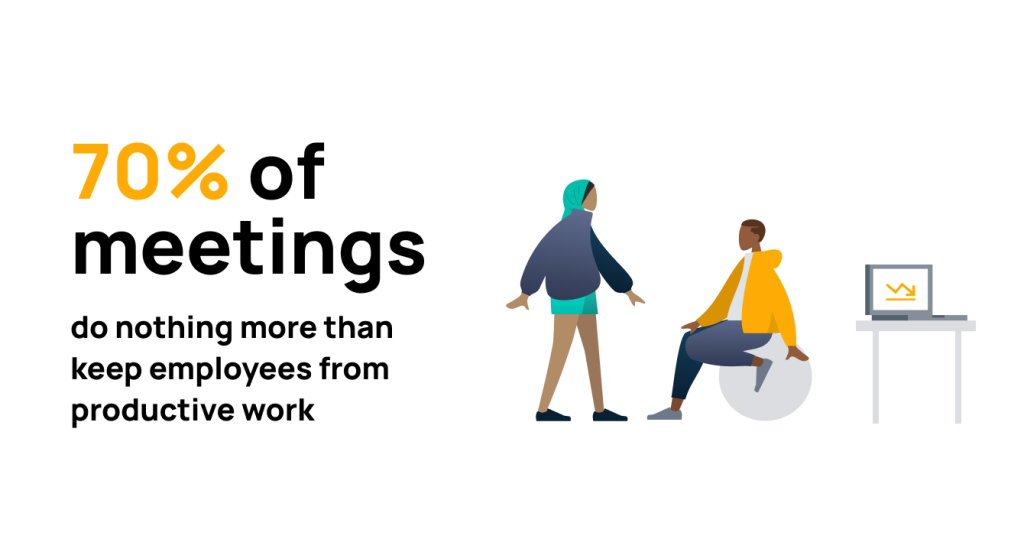 How to fix it:
Only schedule and host meetings when they're absolutely necessary and opt for asynchronous knowledge management and sharing when you can. GoLinks® makes it easy to create short and intuitive links to the resources your team needs.

Institute meeting-free days each week or month. Employees can reserve those designated days for deep work.

Create meeting norms and rules that ensure conversations are productive, like requiring meeting hosts to share an agenda before each sitdown so invited participants can determine if the conversation is pertinent to them.

Evaluate your recurring meetings to confirm that they're still important and haven't turned into glorified status updates or catch-up sessions.
2. Productivity Problem: Lack Of Clarity
It's hard for your employees to get a lot done if they don't actually know what they're supposed to be doing.
You might think that everyone on your team understands the ins and outs of their responsibilities, but research from Gallup found that only half of employees strongly agree that they know what's expected of them at work.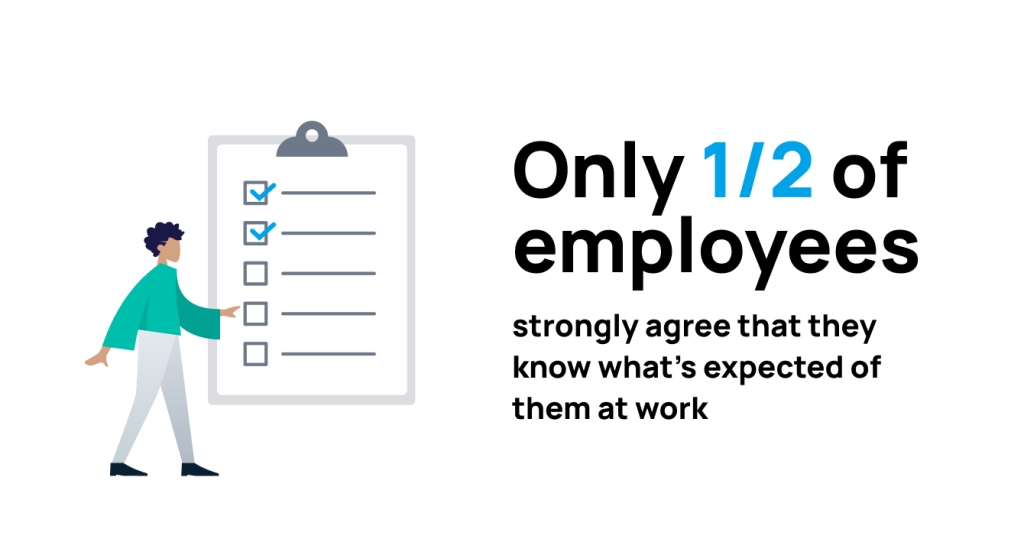 How to fix it:
Use a collaborative project management software so your team has visibility into project plans, timelines, and who's doing what.

End your team meetings with clearly-stated action items and assignees so everybody knows what their next steps are.

Schedule frequent one-on-one meetings with team members to talk through their goals, expectations, and workloads.
3. Productivity Problem: Endless Distractions
Given the constant connectivity of our modern working world, focus is hard to come by. Slack pings, email notifications, phone calls, and well-intended small talk from coworkers all demand our attention. In fact, the average employee experiences at least one distraction every 31 minutes.
That not only rips them away from their work, but can also sabotage their morale. Research found that after 20 minutes of interrupted performance, people experienced way higher stress, frustration, and pressure.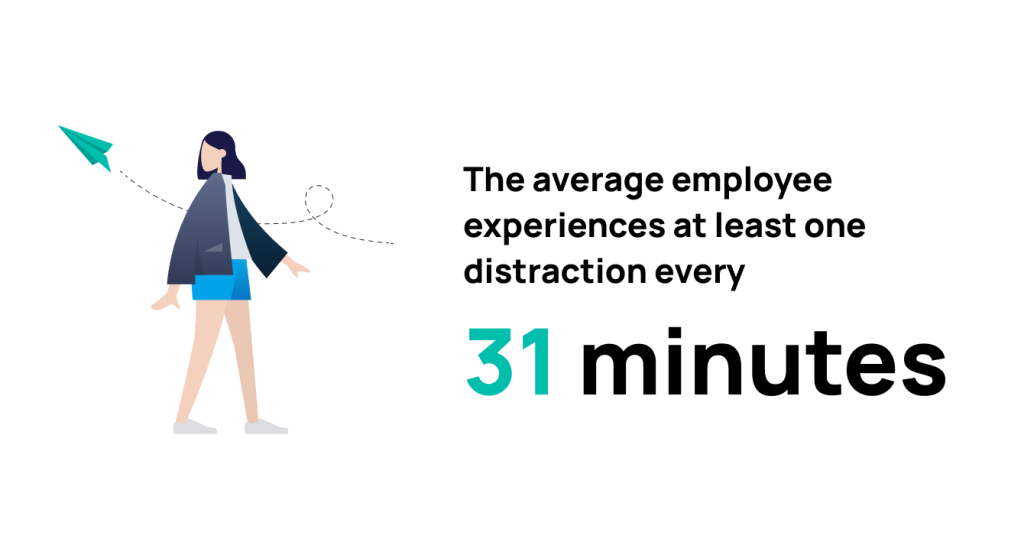 How to fix it:
Create a simple system for employees to indicate that they're focused on their work and shouldn't be interrupted. Remote teams could set a certain Slack status, while in-person teams could put a specific color sticky note on their computer monitor.

Encourage employees to block time on their calendars for focused work. When the typical manager rates their ability to protect their team from interruptions at only a 5.3 out of 10, this step will prove that you want to defend the time your team needs to get their work done.
4. Productivity Problem: Siloed Information
In the typical workplace, people waste way too much time searching for the information they need to do their jobs. Recent estimates say the average employee spends 3.6 hours every single day searching for the details and resources they need.
Time they could invest into productive work is instead spent combing through a seemingly endless loop of folders, email threads, and instant message channels.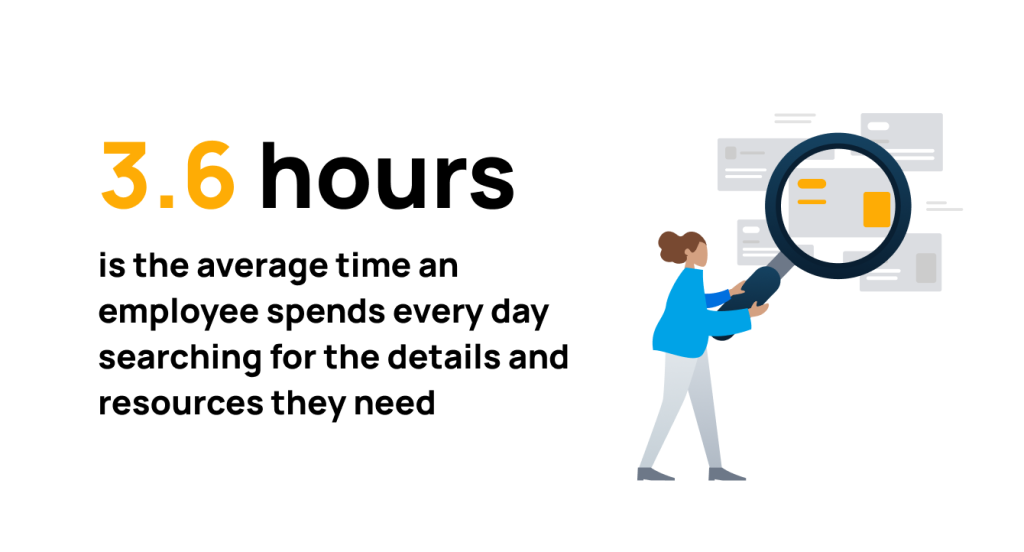 How to fix it:
Prioritize easy knowledge management with GoLinks. You and your team members can create short and memorable links to resources (for example, go/roadmap to get to your product roadmap), so people can quickly and painlessly find what they need. Need proof? Hopin saved over 25 hours per week in its first six months of using GoLinks.

Incorporate knowledge sharing into your employee onboarding processes so new employees understand your expectations and how to find information and materials.

5. Productivity Problem: Overwhelming Workloads
While it might seem counterintuitive, your team could be struggling to get work done because they simply have too much to do.
A large workload is the main cause of stress for workers. Continuing to pile them under more tasks and to-dos will make them feel more anxious and depleted, which makes it even harder for them to buckle down and get their work done.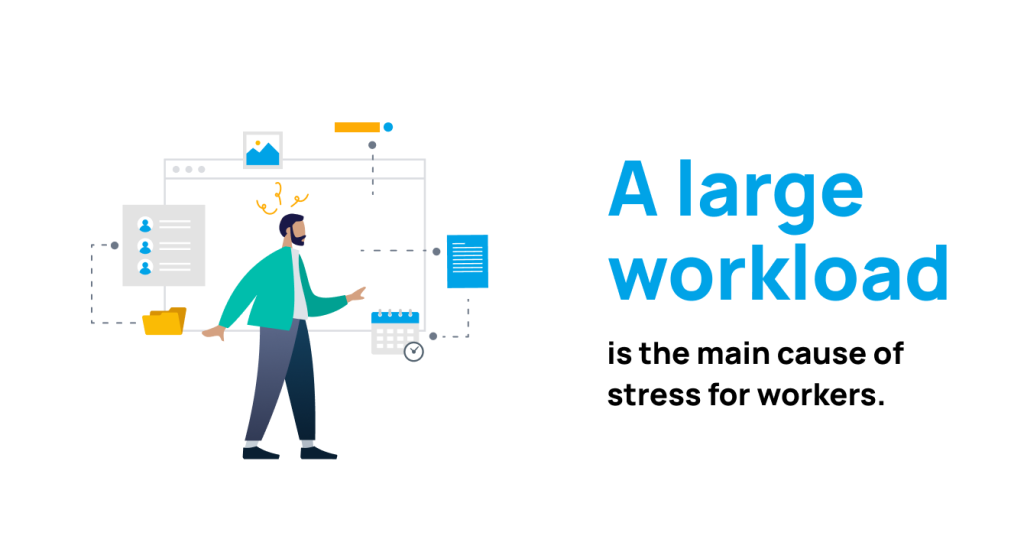 How to fix it:
Use a priority matrix with team members who feel overwhelmed to help them figure out what they should focus on and what can wait.

Spread out work if you're short-staffed, whether that means hiring new team members or bringing in freelancers. If your company has the budget for it, consider outsourcing work. For example, you can learn how to successfully outsource software development, so large workloads won't be a problem for your team.
Team Productivity Doesn't Just Happen
There's no shortage of things you want for your team, but productivity is probably near the top of your list. One of the best ways to improve team productivity is to remove the common barriers that stand between them and peak efficiency.
By streamlining your meetings, providing clear expectations, minimizing distractions, openly sharing information, and managing their workloads, you'll set them on the path to conquer their to-do lists.
Peak team productivity doesn't happen without knowledge management. Try GoLinks for free and help your team easily find the information they need.