One of the core tenets of GoLinks is to connect employees with the information they need to be productive and successful at any place, at any time. To better serve our users that are on the go, we have launched a GoLinks app! The Golinks app is available for iPhone users in the App store. You can now access the same intuitive, secure go links that you use and love on your desktop via mobile.

What Are the Perks of the GoLinks App?
Easier Access to Your Top Knowledge
Remote work has changed the game, and companies want to enable their staff to work remotely from wherever, whenever, while keeping knowledge secure. This link management app by GoLinks makes important information easily accessible to workers while they're on the go.
Just like the desktop version, the GoLinks app provides a dashboard that serves as a single source of truth. Whether you need the latest wikis, assets, or shared docs, the app makes it a breeze to find.
Here are just a few things you can do in the app dashboard:
Users can quickly review their and their company's full list of defined go links using the search capabilities. (e.g. go/jira, go/benefits)
When it comes to link management, teams can update go/links within the app and ensure everyone has access to the latest version without redistribution.
Go/links can be opened from the dashboard, and you'll be seamlessly redirected to whatever native application or website to ensure that you can keep on task.
Reduce Time Spent Searching for Documentation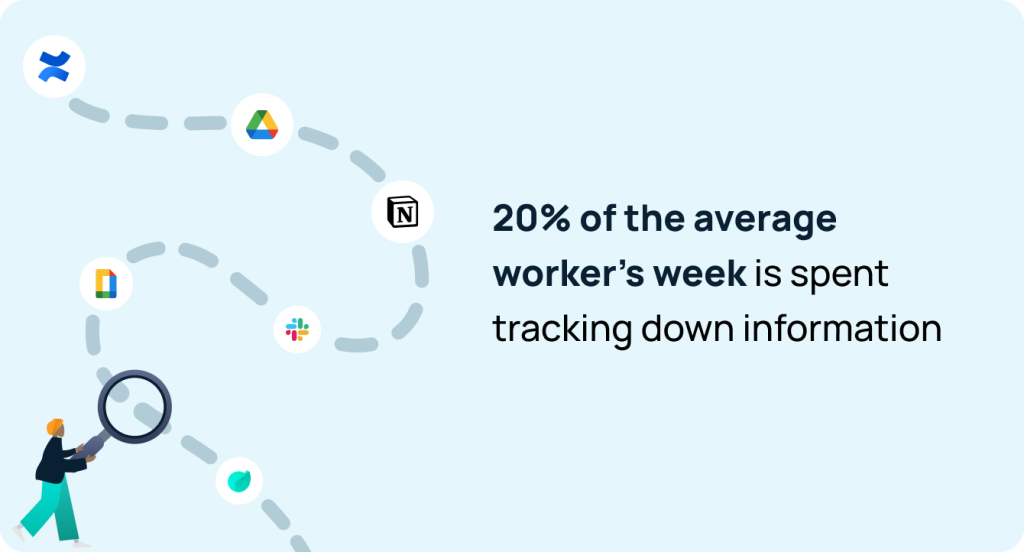 Mckinsey found that the average worker spends nearly 20% of their workweek tracking down information. As you can imagine, that quickly compounds when someone searches for their work via a mobile device. The GoLinks App has a powerful search function that can help your team prevent this type of productivity loss.
With the GoLinks app search capabilities, users can:
Search for go links by name or keyword to find the best fit.
View their most recent searches and commonly used go links.
Select a search result to access the go link directly from search.
Streamline Sharing and Collaboration in a Mobile World
GoLinks can be shared verbally or visually, but sometimes it's just not possible to verbally share them. Maybe you're working remotely in a coffee shop with spotty WiFi and loud music. Or perhaps you're in the car without your computer. For those rare instances, the GoLinks app has got you covered.
Through this mobile link sharing app, users can quickly access AND share resources. It only takes a tap to copy and paste go links via slack, email, or whatever platform you need. Just because you're on the go doesn't mean collaboration has to pause!
Download the GoLinks App and Unlock your Productivity
Get the GoLinks iOS app today to keep your team directly connected to their top knowledge, streamline collaboration, and make knowledge sharing easy to do. For instructions on how to download the GoLinks app, visit our help center.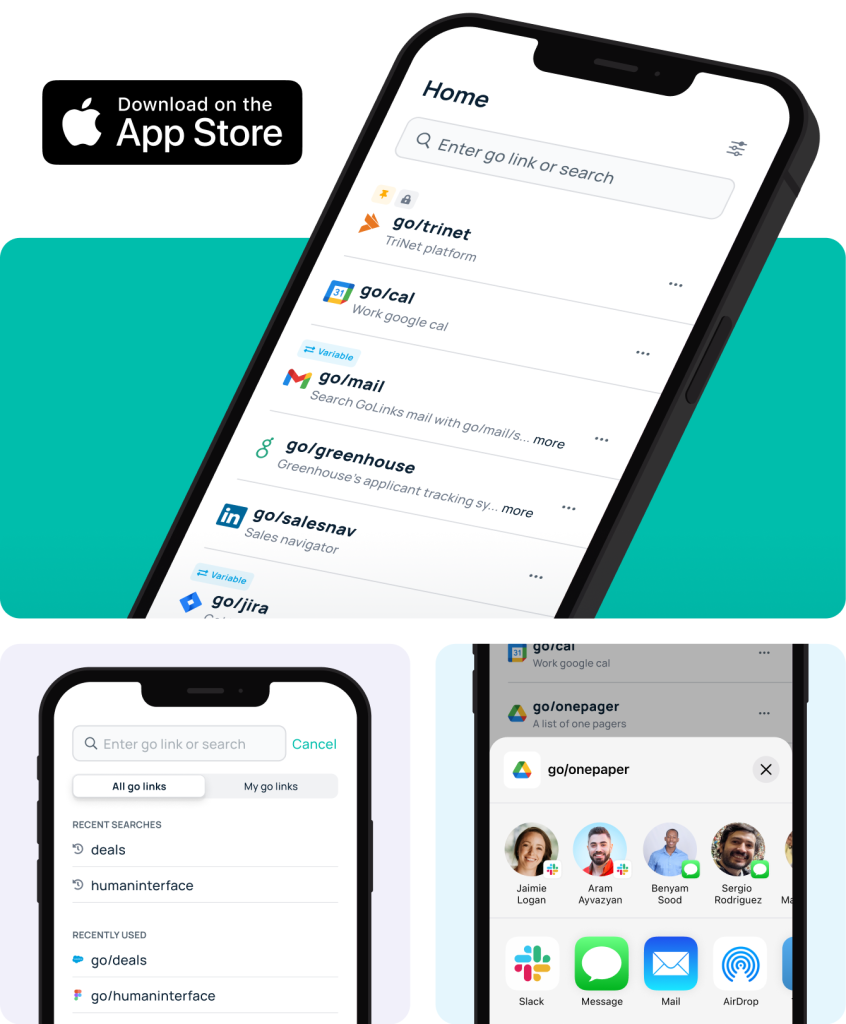 Ready to download the app? Click here to get GoLinks set up on your mobile device!
Not a GoLinks user? Click here to sign up for a free account and start creating unlimited golinks!