Part 1: What Is An Intranet And Does My Business Need One?
Intro: This is part 1 of a 4 part series on What is an Intranet and does my business need one? Part 1 covers the basics, with parts 2-4 covering top benefits, how to solve implementation challenges and best practices.
Does your business need an intranet? It just might. In a given year, we create dozens of zettabytes of data. We send 210 million texts and 15.2 emails every minute. With that level of output, it can become harder and harder to find the information we need, and an intranet can help businesses make sense of the digital noise and implement a knowledge management system.
What Is An Intranet?
So, what is an intranet network? An intranet is a private online network that's only available to the members of your organization or company. You can contrast an intranet with the internet, which is a global, publicly accessible network, and with an extranet, which is an intranet which allows some access to external parties.
The main goal of an intranet is to make it easy for employees to access internal information and resources to improve internal communication and collaboration. Intranets have evolved a lot over the years. Many started as simple pages with links to key information, then grew to include internal blogs, wikis, and forums. These days, intranets have taken advantage of technological advances and include full-featured tools for document management, internal social networking, communication and collaboration.
What Are The Key Intranet Features?
Before we get to the benefits of implementing an intranet network, let's look at some of the key features of a modern intranet solution, and why they are important.
Document Management
Anyone who's worked in an office knows the experience of suddenly finding you're working on the wrong version of a document. It's a productivity killer, and is pretty annoying, too.
Research from Slack shows there are significant workplace challenges for super-connected workers:
An intranet can help solve these issues as one of its core functions is document management. You can save time by controlling which versions of a document are live, and keeping discussion and communication around that document in a single space. Intranets usually include tagging, folders, and more to make it super easy to find and share information.
Group Creation
Even in a totally transparent organization, you may want to share different bits of information at different times. For example, the leadership team may want to discuss proposed changes before cascading them down to team leaders. An intranet platform allows you to create user groups with different access levels, so you can share selectively as needed.
Communication And Collaboration
Collaboration has become a key feature of the modern workplace, with employees collaborating more than ever before. To make sure that collaboration is effective and productive, it's essential to make it easy for employees to communicate and work together. An intranet helps its users to stay informed, have the right knowledge at their fingertips, and connect with colleagues wherever they're located.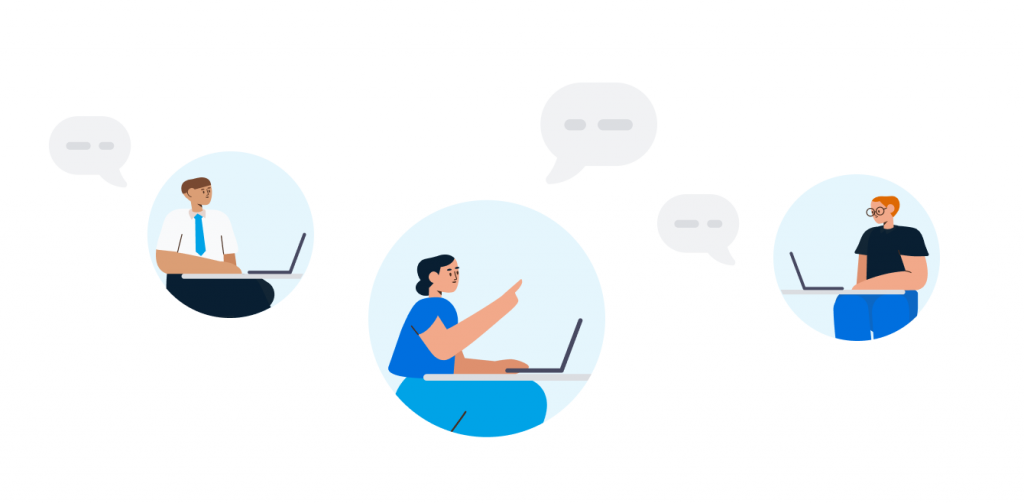 Search
As mentioned earlier, finding documents can be a productivity bottleneck for employees. The best intranet platforms have robust search capabilities. They include multiple ways to surface the right information for the right people, with just a couple of clicks, cutting down on frustration.
Workflow Management
There are all kinds of processes within a company. Whether employees are noting a change of address, booking a business trip, reserving vacation time, or something else, this needs to be easy. Intranets can manage the workflow for repetitive business processes, and include all the necessary forms.
Customizability
No two businesses are alike, which means no two intranets are identical, either. It's essential for your intranet platform to be customizable so you can make it suit the knowledge sharing, communication and collaboration needs of your particular business setup.
Does My Business Need An Intranet?
The world of work has changed since the early aughts. Since the start of the pandemic, companies have flexed to be either hybrid, remote or on-site depending on their needs and hybrid work options have greater appeal than before. With flexible work environments becoming the norm, it's clear that there has to be an easy way for everyone to connect to essential information wherever they're working from.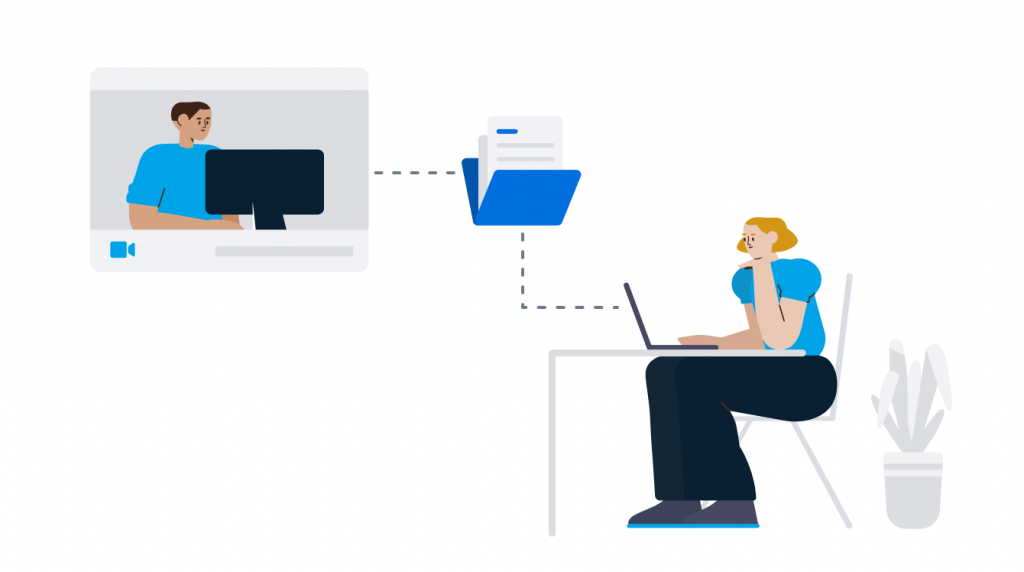 That's where an intranet comes in, as part of a knowledge management system that allows employees to work smarter. The majority of businesses transformed their operations during the early pandemic so that their workforces could be remote, but it remains unclear who became successful. If you're looking to streamline your operations and make sure that your staff can better access the knowledge they need then consider this:
Intranets can be found for almost every business type
They allow staff to easily access knowledge and are great for businesses with distributed teams.
Conclusion:
Intranets are still relevant for businesses. They are great for consolidating knowledge and can help with collaboration across many areas; from making knowledge accessible 24/7. Intranets can also help employees effectively find the knowledge they need.
This concludes part 1 of our 4 part series on What is an Intranet and does my business need one? In this part we've defined what an intranet is, key features of intranets, as well as considerations for which businesses may want to use intranets. In part 2, we'll discuss the top benefits.