Monitoring content projects, manually assigning tasks, and other repetitive work can often take up a significant portion of your day.
But what if you could easily automate some of the tasks in your content workflow?
Say hello to content workflow automation tools!
If you want to streamline and speed up your content operations, there's probably nothing better than a good automation tool. Bonus points if they don't require any coding experience.
If you're working with a large content team, content workflow automation can free up almost 30% of your time, leaving you more time to spend on productive activities. And the result — higher content ROI. In the following sections, we'll talk about the benefits of content workflow automation tools and share a list of 5 top-rated tools that will be useful for every content team.
How do content workflow automation tools work?
Let's start with the basics — whare are content workflow automation tools? These tools automate certain aspects of your content marketing workflow. Don't confuse them with content-generation tools, though.
The purpose of content workflow software is not limited to automating the content creation process. These tools are designed to address all the stages of your content lifecycle, from content planning, creation, editing, production, and management to distribution.
Content automation tools allow you to automate and streamline the flow of tasks and information across content-related activities so that they can be performed independently. These tools are excellent for gaining more visibility into your workflows and enhancing productivity. But, more on the benefits later. Let us first look at some of the best content workflow automation tools.
5 content workflow automation tools to boost productivity
1. Narrato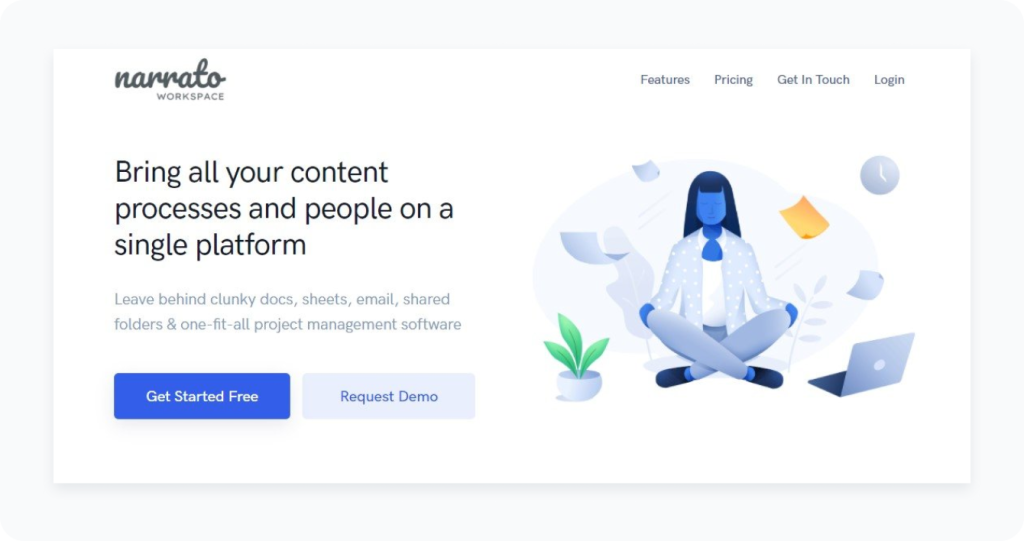 If you plan to automate a large part of your content workflow, choosing a tool that can cover all of your content-related activities is a good idea. This is exactly what Narrato does. This content workflow tool makes it easier to organize, create and manage all your content projects and processes on a single platform.
Key features of Narrato:
Custom Workflows: Build and define the milestones in your own unique workflow and take your content tasks through a series of custom workflow steps.
Workflow Automation: Trigger automated actions whenever a content task moves from one workflow status to the next.
AI content creation and optimization: Narrato provides you with grammar and readability suggestions, and checks your content for plagiarism.
AI Writer: Auto-generate content for various use cases (blog intros, conclusions, outlines, product descriptions, SEO meta descriptions, and more) aligned with your context, tone, and audience.
AI-enabled SEO brief: Generate SEO briefs for your content tasks in a matter of seconds, complete with keywords, references, topics to include, and other SEO parameters.
Publishing automation through WordPress integration. Custom integrations through Zapier and Narrato API.
Marketing collaboration features like on-platform messaging, @mentions, and comments to keep your content team connected.
Pricing: Teams just getting started can use the free plan. Narrato provides 3 paid plans (Pro, Business, and Custom), which start from $9 per user per month.
2. Nintex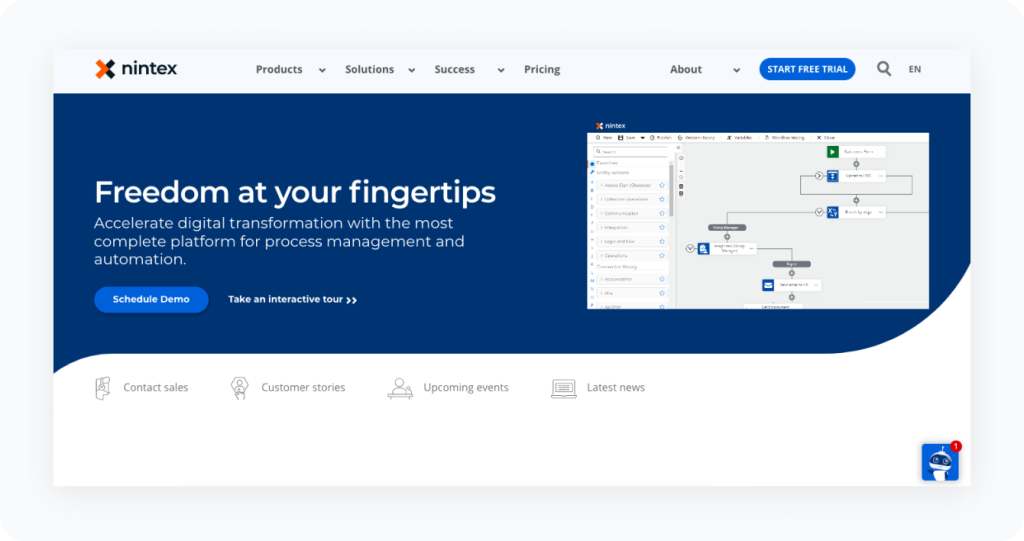 Nintex is a leading workflow automation software that essentially creates a visual representation of the content workflow, allowing you to automate each step in the workflow. This intelligent tool can be used to automate, manage, and optimize your workflow in a manner that is most suitable for your team.
Key features of Nintex:
Automate repetitive and manual work through workflows and RPA (robotic process automation)
Drag-and-drop tool for easy building and visualization of content workflows
Over 3,000 automation actions for running your tasks easily
Automate notifications to team members
Integrate with Microsoft, Salesforce, and other popular tools
Pricing: Nintex provides 3 paid plans (Pro, Premium, and Custom), which start from $25,000 per year. You can also use the tool for free for 30 days.
3. Notion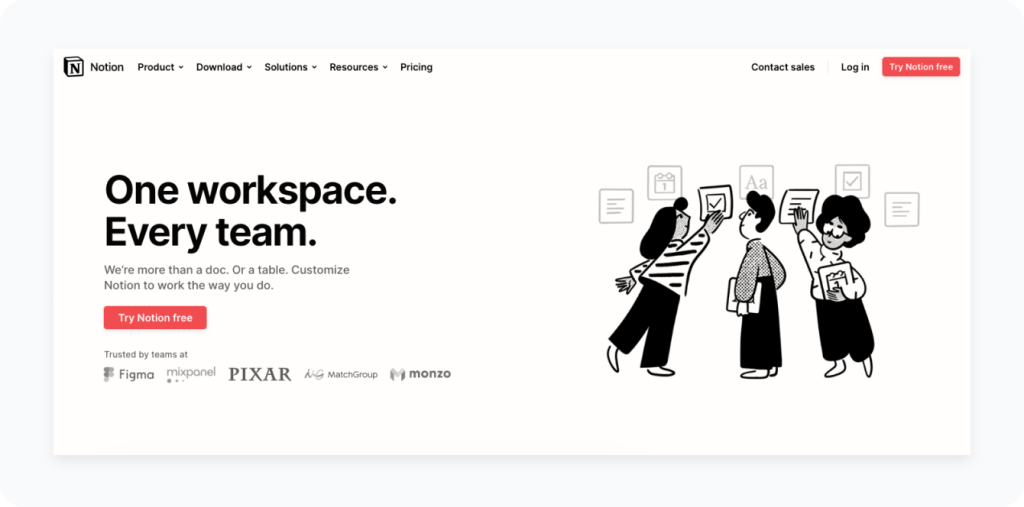 This all-in-one workspace makes it easier to create project workflows for all types of teams, including content teams. If you read this content marketing case study on Notion, you'll get a better understanding of how this tool grew into an indispensable asset for its users. With Notion, you can create content workflows that are tailored to your needs.
Key features of Notion:
Build, centralize, and automate your content workflow through Notion API
Simpler task and project management
Schedule repetitive tasks
Custom workflows
Easier file management through Google Docs, Confluence, Trello, and Asana importers
Pricing: Besides a free plan, Notion comes with 3 other plans (Plus, Business, and Enterprise), which start from $8 per user per month.
4. Monday.com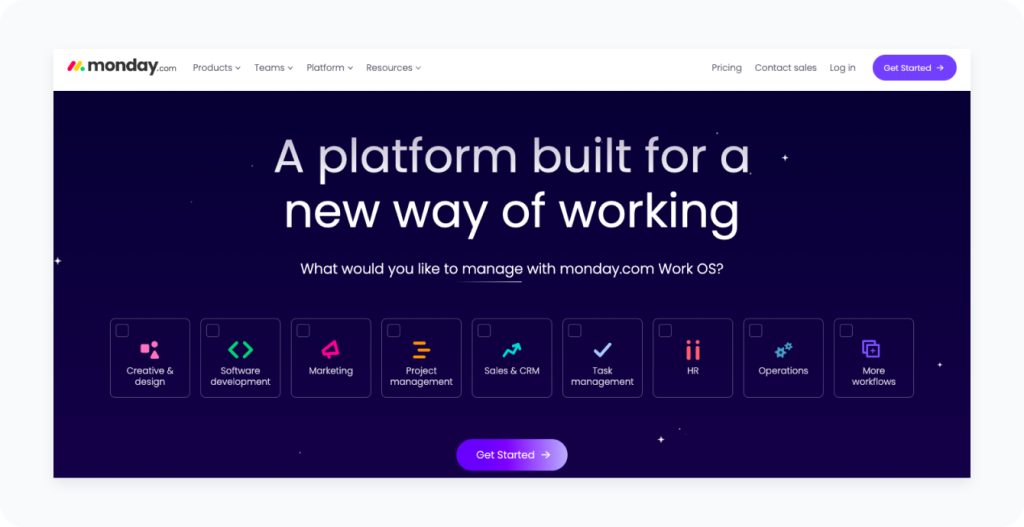 Boasting more than 152,000 customers, Monday.com is an efficient workflow management tool that provides customizable and flexible tools to visualize and automate your content workflows. It is used by some of the most popular brands in the world, like Canva, Hulu, Coca-Cola, and more.
Key features of Monday:
Create your own automated workflows
Pre-prepared workflow templates
Single dashboard to assign tasks, manage projects, and track the progress of tasks
Time tracking capabilities
Due date notifications and email alerts
Time-based automation options
Pricing: Monday.com provides 5 plans – Individual (Free), Basic, Standard, Pro, and Enterprise. The base plans start from $8 per seat per month.
5. Kissflow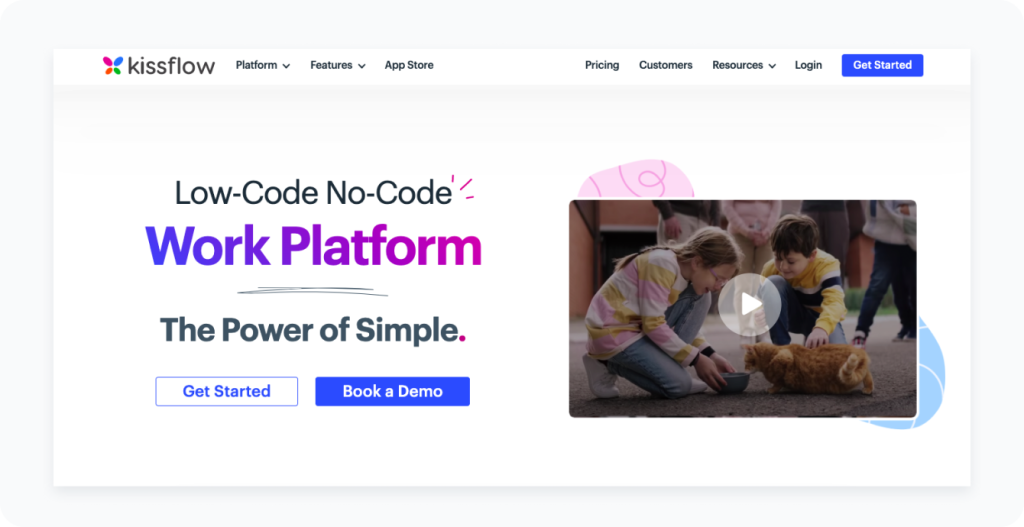 Kissflow is an end-to-end workflow automation software that has been designed to improve your team's productivity and efficiency. Used by more than 10,000 customers worldwide, Kissflow provides a range of tailor-made features for creating seamless workflows. And what's better is that this doesn't require any coding experience on your end.
Key features of Kissflow:
Drag-and-drop visual studio for creating workflow automation
Visualization tools for easy workflow tracking
Built-in reporting and analytics to determine the state of each workflow process
Link your content workflows with useful applications
Pricing: Kissflow offers 3 pricing plans (Small Business, Corporate, and Enterprise), which start from $15 per user per month.
6. InVideo
InVideo is an innovative video creation platform that offers a powerful text-to-video conversion tool to make the video creation process simple and efficient. With InVideo, you can easily convert your text to video in just a few clicks, without requiring any video editing skills or experience.
Key features of InVideo:
Easy-to-use interface with drag-and-drop functionality
Converts text to video automatically
Customizable options for font, color, and animation
Built-in stock library with access to millions of high-quality images and videos
Pricing: InVideo offers a range of pricing plans with different features and functionalities to suit your needs. Plans start from $15 per month.
Why use content workflow automation tools?
If the above-mentioned list isn't enough to convince you to invest in content workflow automation tools, let me walk you through their benefits in greater detail.
One of the biggest advantages of using a content workflow automation tool is the time and money it saves your company. The common problem most content teams face is the amount of time that is taken up by repetitive and menial tasks. Automating some of these tasks in your content workflow will give you and your team more time for the important work. Besides, automated content workflows offer more precision. These tools reduce (and even eliminate) the possibility of errors.
Here's everything that a content workflow automation tool can do for you:
Better content management
Greater efficiency in the content creation process
Greater visibility into your content workflow tasks
Eliminates repetitive tasks, which improves employee satisfaction
Easier identification of operational bottlenecks
Enhanced productivity
Better coordination and collaboration among the team members
Greater accountability
More time for high-value work
Enhanced workflow management
How to optimize your content workflows with GoLinks
No matter which content workflow automation tool you use, there's an additional tool that will help you maximize efficiency: GoLinks.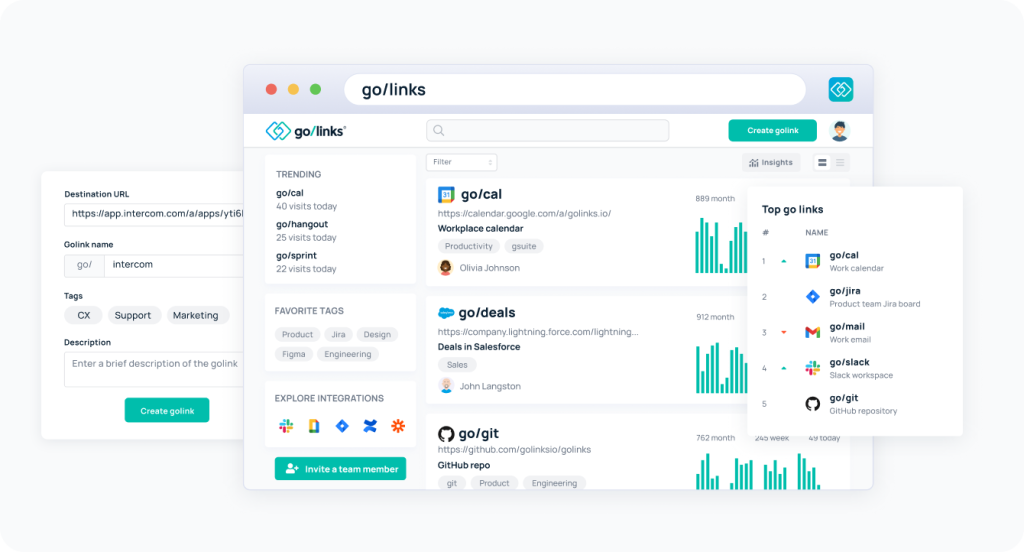 According to Harvard Business Review, employees switch about 350 times between 22 applications each day. This can waste nearly 2 hours of every workday searching for information.
Content teams use GoLinks to:
Quickly navigate to their work
Easily share assets, tools, and resources
Effortlessly collaborate with other teams and departments
So how does it work?
A long link like this:
https://www.notion.so/customer-video-1-128a312caa1046b980eaf37bbd98a2❌
Can become a short, memorable link like this:
go/notion ✅
By using GoLinks to navigate to the tools you use daily (like your content workflow automation tool), you can save tons of time.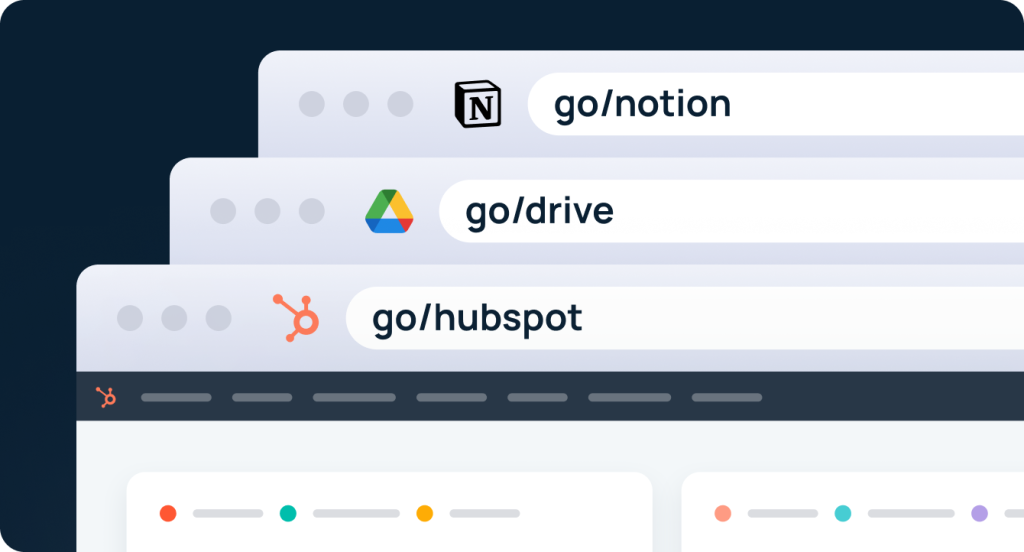 Getting started with content workflow automation tools
Investing in a content workflow automation tool can be very beneficial for your company. It will allow you to do more, even with limited resources. You can use a content workflow automation tool if…
There are repetitive tasks in your content workflow
You need to complete a task with fewer human errors
There are a series of simple tasks that can be made more efficient
And if you're looking for another great tool that can boost the efficiency and productivity of your workflows, try GoLinks. This link management solution provides your teams with an easy way to discover and share knowledge in the workplace. Learn more about its features here.

About the Guest Author: Akshita Sharma is a content creator with a penchant for turning complex topics into engaging and informative articles. As a wordsmith with a knack for storytelling, she is constantly looking for an opportunity to create something new.