Most teams use URL shortening tools like Rebrandly as the best way to share short branded links, but did you know that some Rebrandly alternatives are used for sending branded short links for their company intranet?
First, it must be said that Rebrandly's URL shortener is a great option for those that are looking to use it for public short, branded URLs to increase engagement for consumer sales. Rebrandly emphasizes their product as a link platform management tool. However, Rebrandly's URL shortener may not be the ideal option for a company that is looking to increase their staff's efficiency and productivity with a short URL tool to share internal documents that has the same branded link creation.
When it comes to finding the best URL shortener in 2022 and how to stack Rebrandly vs other URL shorteners, it can be a complex decision based on your needs. Do you go open source or proprietary? Do you need it to share links internally, or externally? Does it support a remote work environment? What integration capabilities does it have, and how much will it take to get started? The list goes on and on. 
GoLinks vs Rebrandly
In general, most Rebrandly alternatives will focus on 2 areas for URL shortening, either external (public) or internal (within a company) URL sharing, and the selection of tools can either be open-source or proprietary tools. To read more on the basics of URL shorteners, check out this post on the GoLinks blog. In this article, we'll break down Rebrandly's URL shortener tool and one Rebrandly alternative URL shortener that can be used for intranet sharing, GoLinks. GoLinks is an internal URL shortener tool. In the next few paragraphs, we'll give an overview of Rebrandly and GoLinks, what are the key differences between these two URL shortening tools. We'll also discuss key features like link management, link tracking and analytics, secure sharing, and more to help you decide which URL shortener is the best URL shortener for you.
What are the benefits of using URL shorteners?
When using an internal URL shortener, there are many benefits, including the following: they increase productivity, foster internal knowledge sharing and even help with enabling employees to quickly access resources thereby raising their productivity; on average, companies using GoLinks save an average of 2 hours a week per employee.
What is Rebrandly?
Rebrandly is a central link management platform to brand, track and share short URLs using a custom domain name. A link management platform enables the user to organize, edit, analyze and have complete control over all the links created in their profile. Examples of Rebrandly short URLs include Acme.com/case-studies.
What is GoLinks?

GoLinks is an enterprise link management solution optimized for internal knowledge sharing and intranet management. Users can create easy-to-remember and secure short links to share with their colleagues and coworkers. GoLinks make it easy to access your company's essential materials like your employee handbook, expense reports, engineering backlogs, or even meeting notes. Examples of go links include go/marketing go/sales, etc, which you can use directly in your address bar.
GoLinks works with the platforms you're already using and offers integrations with Slack, Jira, Google Docs, and most-used browsers like Google Chrome, Firefox, Safari, Opera, and Brave. Go links are easy to remember; you can even share them visually on a poster in a break room or verbally during a conference call.
Enterprise companies like Mercari, Impossible Foods, and Confluent use GoLinks as alternatives to companies like Rebrandly, Bitly that focus on public URL shorteners and others to increase internal productivity and efficiency by fostering a culture of internal knowledge sharing.
Features
Internal Knowledge Sharing
GoLinks' browser extension turns your search bar into one of the most powerful tools at your fingertips. Whether you're a part of Human Resources, Engineering or Sales, if your organization utilizes cross-functional team projects/management, then GoLinks helps with streamlining your process for resource sharing. Whether you're looking for a sales project, how to onboard a new member by using the browser extension, or logging into the GoLinks dashboard you'll be able to quickly search for a document using keywords to dig up the resources you need. The GoLinks tagging feature allows you to effectively categorize your resources allowing your users to more easily discover resources based on role, department, app name, and more.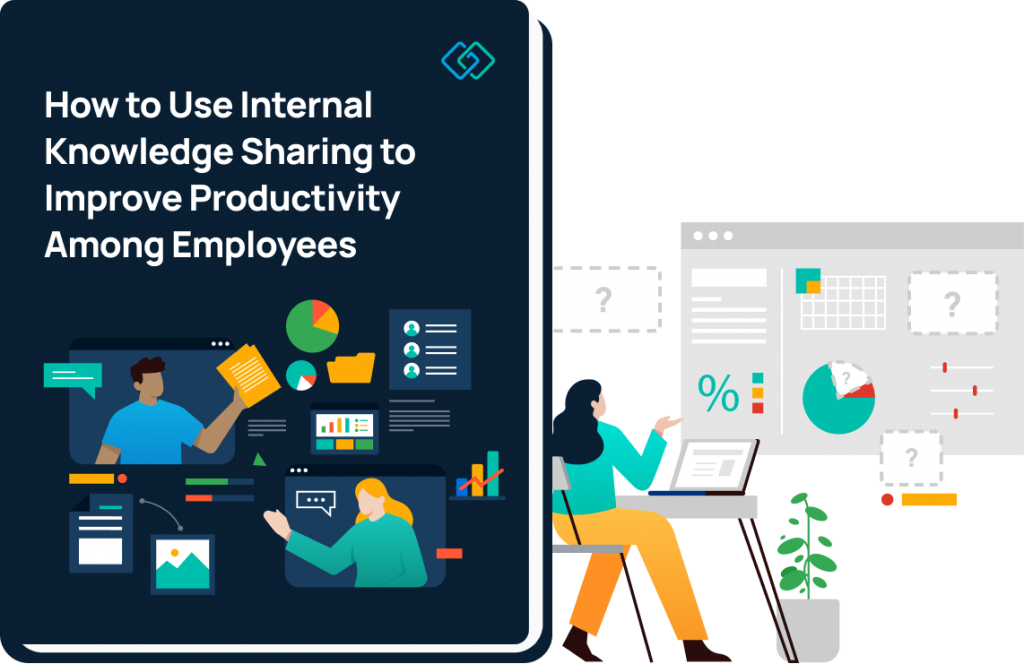 To learn more about how to improve your internal knowledge sharing download the ebook: How to Foster Internal Knowledge Sharing.
Custom Short URLs
A core feature of Rebrandly and GoLinks are that both are custom URL shorteners and allow for customization around a users' domain name.
Rebrandly: The benefits of this feature are dual-fold, not only does it help with establishing trust with the user they also help with brand recognition, it allows for higher CTR on your links and increased engagement amongst the social audiences.
GoLinks: Custom URL shortening only scratches the surface of what GoLinks can do as a Rebrandly alternative. However, it's the backbone of the product. Any links that are created on the platform are designed to be short and straightforward, and when written can be easily readable, memorable and easy to share verbally e.g. "go/hr." Because go links are designed to increase productivity and improve productivity these links are accessible across the entire organization and allow employees to effectively pull information.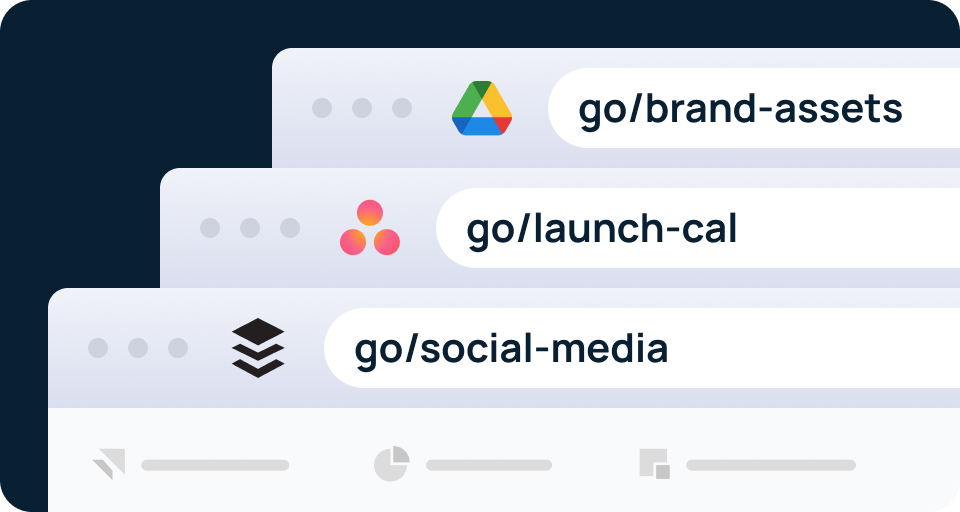 Link tracking and analytics
Both Rebrandly and GoLinks allow you to effectively track your links.
Rebrandly: In Rebrandly's free tier you can track analytics for up to 500 custom URLs, and can get aggregated reports in the Pro Version, if you upgrade to the Premium and Enterprise tiers then you'll have access to their custom reporting feature.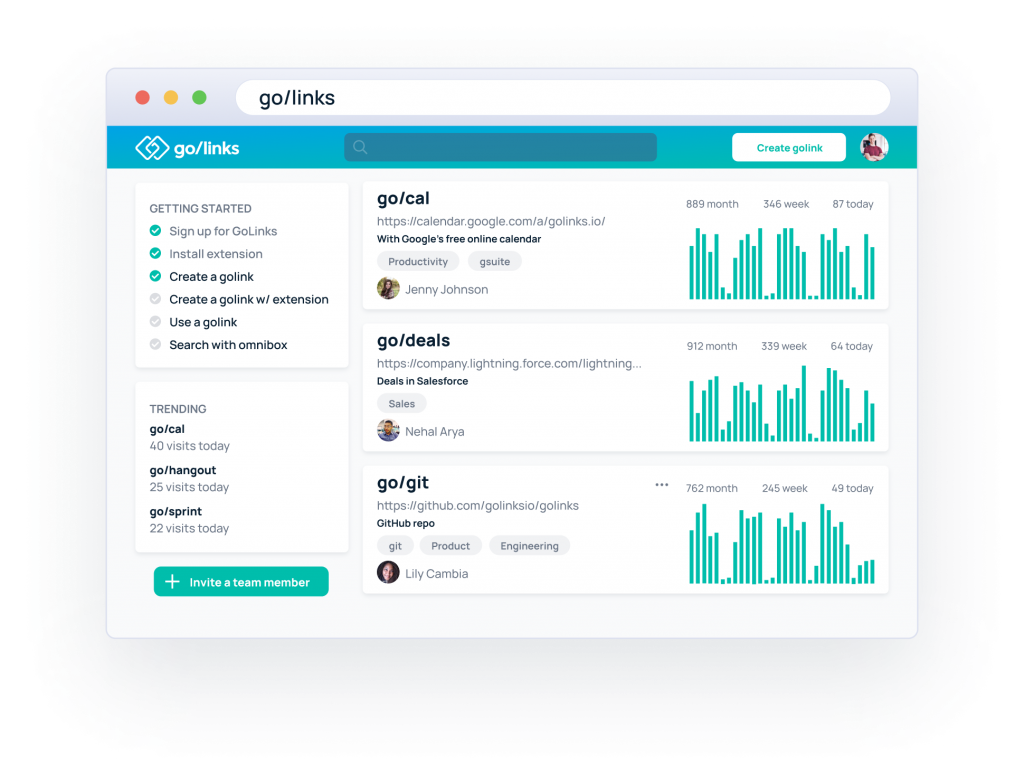 GoLinks: For GoLinks' free and starter version, you can access a team dashboard. The starter version has URL tracking and shows essential analytics for an unlimited number of GoLinks. GoLinks's enterprise version allows users to access more robust analytics features, users will have an Analytics Dashboard and will also be able to perform a complete audit history of every go link in their organization in order to see what documents/resources are being effectively utilized by their organizations.
Link management
Rebrandly: Rebrandly positions itself as a link management platform, where you can set up redirects, edit links and check high-volume links. There are other features that are great for external public URL sharing like mobile deep linking, and setting up 301 SEO redirects and 404 redirect management as well as features like link analytics and UTM builders.
GoLinks: Not only are you able to organize your go links within the GoLinks workspace dashboard, but by integrating GoLinks into your organization, it becomes your single source of truth for company information. Instead of searching through multiple applications, GoLinks becomes the one place you visit to find any resource, thereby saving you time. Not sure where to view your team's latest sprint updates? Simply try go/projecttsprints in your address bar or filter down to view sales go links by using tags or keywords. This is the hallmark of why GoLinks is a great product. From the GoLinks dashboard, you'll see popular resources bubble up to the top to quickly help you see what assets are highly used in your company.
Secure sharing
Secure sharing is essential when it comes to URL shortening tools. Link masking has several benefits, most notably that users of short branded URLs have better name recognition, increased trust amongst users, and that by utilizing short, branded URLs, you'll create short, human-readable links that are memorable, and that will have better engagement because of the implicit trust a prospect already has with a known brand. Both Rebrandly and GoLinks use link masking to effectively hide the URLs that they share with their users but for different purposes.
Rebrandly: For Rebrandly, it's all about letting their users control their brand name recognition when sharing with their audiences, this theoretically leads to a higher click-through rate and engagement rate with whatever digital content their users share with their audiences. It also allows them to increase brand awareness-as the links get reshared they ensure that the users' company name is seen, and not the 3rd party tool's name. For the platform, Rebrandly also has SSO and 2FA authentication for users and has multiple access levels, and activity audit logs so you can configure access to your organization's needs.
GoLinks: For the platform, security and privacy is a top priority at GoLinks, from SSO to how the product uses/protects your resources. First, for sign-on, enterprise-level administrators can integrate their single sign-on providers like Okta, OneLogin, and Azure AD; SCIM is available for auto-provisioning and deprovisioning of users. GoLinks has audit activity logs. For use, team members need to authenticate using their work email address and/or SSO to then view the destination of the go link. This means information is also secure. Even if the go links themselves are exposed, people would not be able to access the underlying resource. GoLinks servers use the most robust grade of HTTPS security, customer data is encrypted in transit and at rest, and data is stored redundantly at multiple data centers to ensure availability.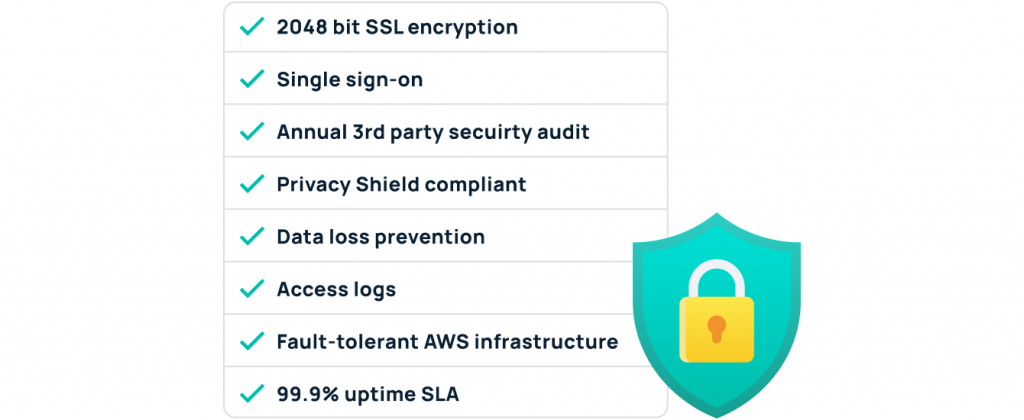 Integrations
Rebrandly: Rebrandly integrates with most leading 3rd party apps to ensure that it fits within your MarTech stack. Their core areas of focus for integrations are on browser extensions, link management, social media, automation, productivity, domains as well as their API.
GoLinks: GoLinks seamlessly integrates with all of your team's work tools. Create go links for any docs, wikis, code repos, dashboards, reports, and presentations. With just a couple clicks, you'll be able to access and share any information from Google Drive to Jira, Github, Asana, Figma, Airtable, and more.
In addition, GoLinks also offers specific integrations for Slack, Google Docs, Jira. You can also create your own automated workflows on Zapier with GoLinks Zaps. The GoLinks Slack app allows users to share clickable go links and the GoLinks Slack bot will provide additional contextual information like go link description and URL. The GoLinks Google Docs and Jira apps turn any go links used in docs and issues into clickable go links for simple knowledge sharing.
Pricing
While both platforms have free services with a wide array of features, users can experience the full breadth of both platforms with upgraded and elevated pricing plans. Rebrandly starts their team versions at $499 per month, while GoLinks' paid services start at competitively low prices. To see the full benefits of each GoLinks tier refer to the pricing page.
| | | |
| --- | --- | --- |
| Comparison | GoLinks | Rebrandly |
| Branded Links for external use | Unlimited on Enterprise | Limited based on tier |
| Link Analytics | ✓ | Limited based on tier |
| SaaS Tools usage analytics | ✓ | – |
| Link history | ✓ | – |
| Requires authentication to use | ✓ | – |
While both Rebrandly and GoLinks offer robust URL shortening services, it's crucial to select a tool that goes above and beyond. With people-centric link management and internal knowledge-sharing tools, GoLinks is the choice for companies looking to drive productivity and meet their business goals in 2021. If GoLinks sounds like the suitable Rebrandly alternative for you, head over to golinks.io and try it for free today. Don't take it from us, check out what our customers say about us on G2.
Curious to see how GoLinks can work for you?
GoLinks is the choice for companies looking to drive productivity and meet their business goals in 2021. If GoLinks sounds like the suitable Rebrandly alternative for you, fill out this form to request a demo.