There have been some serious shifts in the way HR teams operate over the past few years—most notably, the shift to hybrid and remote work. And as HR teams navigate these new work environments, it's more important than ever for those teams to streamline HR processes—and ensure the processes they have in place to support, manage, and develop employees work for their current workforce.
But how, exactly, do you do that? Let's take a deep dive into all things HR process improvements, including:
Why improving processes is so important
How to identify the processes that aren't working for your team
How to enhance HR processes to support your remote and/or hybrid workforce
The Importance of Streamlined HR Processes
Overhauling your HR processes can offer a host of benefits, including:
Higher productivity. The right processes give employees the framework they need to do their jobs—and do them efficiently. This leads to higher productivity across the board.
Higher employee engagement. Better processes are easier (and less frustrating!) for employees to navigate, leading to higher levels of employee engagement and satisfaction.
Reduced costs. Improving processes can lead to eliminating redundancies and outdated processes or software—which, in turn, reduces costs and save resources.
Bottom line? HR process improvements help you better support your team—which leads to increased productivity, engagement, and job satisfaction while reducing costs.
But how do you improve HR processes in a way that will drive actual results?
How to Identify HR Process Problems & Blockers
The first step to improving HR processes is identifying what needs to be improved.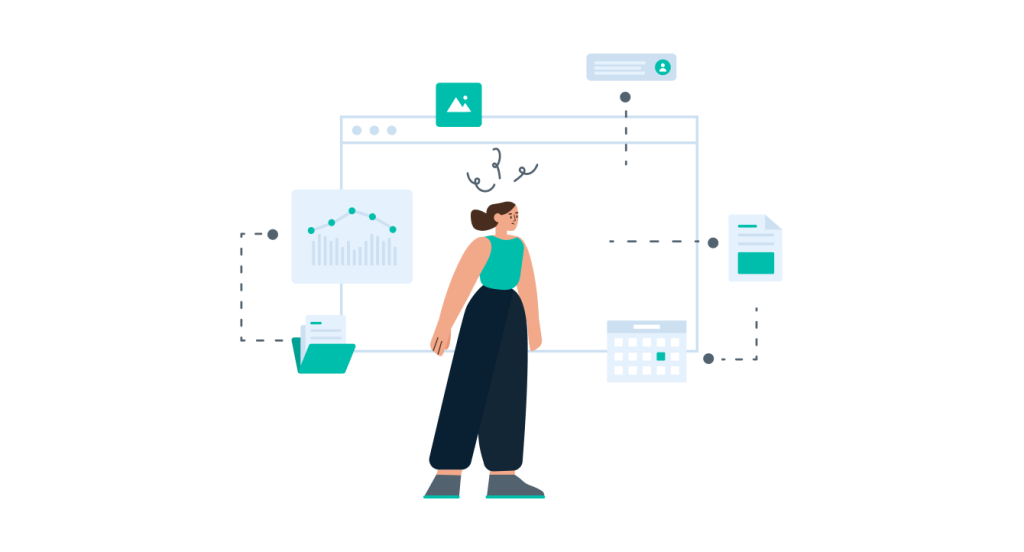 While every team and company is different, when you're navigating a remote or hybrid work environment, there are a few key HR process problems and productivity blockers you'll want to look out for, including:
Overly Manual Processes
Manual HR processes, like handing out training documents to new hires or collecting timesheets, might have worked when your entire team was sharing an office space. But when managing a distributed workforce, HR processes that require a lot of manual oversight aren't effective.
Lack of Centralized Documentation
Suppose your documentation is scattered across multiple locations and hard for employees to find. In that case, your HR team will be constantly fielding questions and requests (think questions and requests like, "I don't know where to find my pay stubs. Can you help me?" or "I just moved to a new apartment. How do I update my address and tax information?")—which isn't a productive use of time for employees or HR.
Slow Onboarding
If you want new employees to be successful at your company, you need to set them up for success—and a large part of that falls on HR's shoulders. Without the right HR processes (for example, a virtual onboarding portal), onboarding can feel confusing or overwhelming for new team members, especially if they're navigating the process from home—which can lead to retention issues.
Poor Collaboration
Outdated or ineffective HR processes can cause collaboration issues between team members working in different locations. For example, if employees don't have clear processes in place for how to navigate their workflows, it can be hard for them to get on the same page and collaborate when they're working remotely.
Clearly, outdated HR processes can cause serious issues for remote and hybrid teams. But the good news? With the right streamlining strategy, you can alleviate all of those issues—and empower your team, no matter where they're working from.
How to Streamline HR Processes: The #1 Tip (Hint: it's a tool!)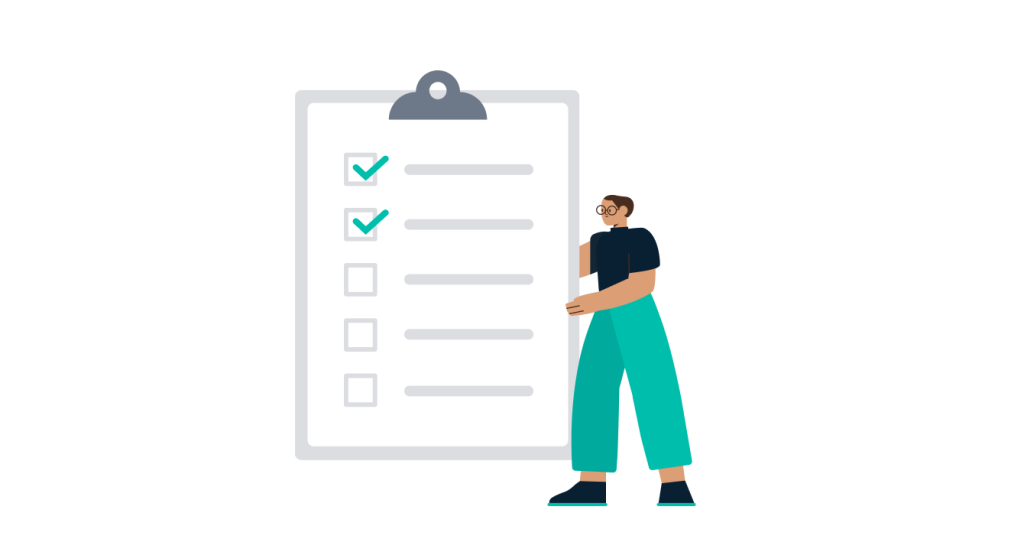 If you want to improve HR processes within your organization, you need the right tools. Ideally, the right HR process improvement tool will:
Be easy to set up. You want a good tool, but you don't want to spend months trying to figure out how to set it up. A good HR process improvement tool will be easy, intuitive, and fast to implement.
Be easy for your team to use. While you always want to implement tools that are easy for employees to use, it's especially important when employees are working in a remote or hybrid environment—and will often have to navigate these tools on their own.
Save your team time and energy… HR process improvement tools are designed to streamline processes—so they should cut down on the time and energy it takes for both HR teams and employees to navigate those processes.
…and save your organization money. The right tools should help your organization cut down on costs, whether that's by increasing productivity or eliminating the need for redundant systems or software.
Integrate with the tools you're already using. If you have tools you're currently using and want to keep using, it's essential to look for a tool that seamlessly integrates with your existing tech stack.
The good news? There's an HR process improvement tool that hits all of those marks: GoLinks
How GoLinks Works
GoLinks is a tool that empowers organizations to improve their HR processes through more efficient knowledge management and sharing. GoLinks transforms long, impossible-to-remember URLs into short, memorable, intuitive links.
Because go links use simple words and phrases (like go/HR-paperwork or go/benefitsinfo), team members can easily access and share go links from memory.
This makes it easier for HR teams to get the right information to employees—and for employees to find the right information when they need it, without monopolizing HR's time or wasting a ton of time and energy trying to track down a specific URL, document, or file.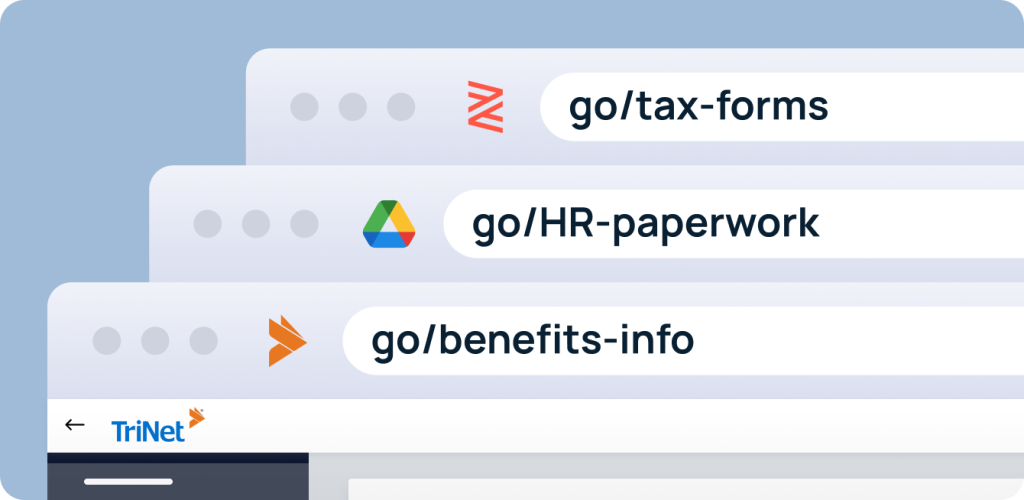 GoLinks can help HR teams streamline and improve their processes in a variety of ways, including:
Making hiring easier. GoLinks allows HR teams to easily find, share, and manage employee documents and new hire paperwork. For example, HR can share go links like go/taxforms or go/[new employee's name]paperwork to make the hiring process faster, easier, and more efficient.
Improving onboarding. GoLinks allows new hires to easily find and navigate the information they need for onboarding, whether that's training manuals or HR policies—which makes the process faster, easier, and more efficient. 
Better disseminates updates. Because go links are short, intuitive, and easy to remember, it's easier for HR teams to share information and important updates with employees.
Keeping employees engaged. GoLinks makes it easy for employees to navigate HR processes, so less time, energy, and frustration are spent on those processes. This can help lead to higher engagement.
Integrating with existing HR tools. Are you already using a host of tools to manage your HR processes? Not a problem! GoLinks seamlessly integrates with a variety of human resources tools, including Zenefits, Greenhouse, and Trinet.

How Instacart Improved HR Processes with GoLinks
Let's take a look at an actual HR process improvement example. Instacart uses GoLinks to streamline their workflows—including their onboarding processes. Whenever a new employee is hired at Instacart, they're immediately introduced to GoLinks—and instructed on how to use GoLinks to navigate the onboarding process.
For example, Instacart uses a variety of GoLinks—like go/benefits, which grants access to important benefit documentation, and go/[group], which connects new hires with relevant employee resource groups. This helps new hires get up to speed and quickly move through onboarding. 
Improve your HR Processes, Improve Efficiency
In order to best support a remote or hybrid team, you need the right HR processes in place. And in order to improve your HR processes in a way that better supports your remote and/or hybrid employees, you need the right tool. With GoLinks, you can streamline your HR processes to be more effective, efficient, and manageable.
Ready to find out why HR teams like DoiT and Instacart are using GoLinks to improve their HR processes—and how we can help you do the same? Click here to schedule a demo with our team.